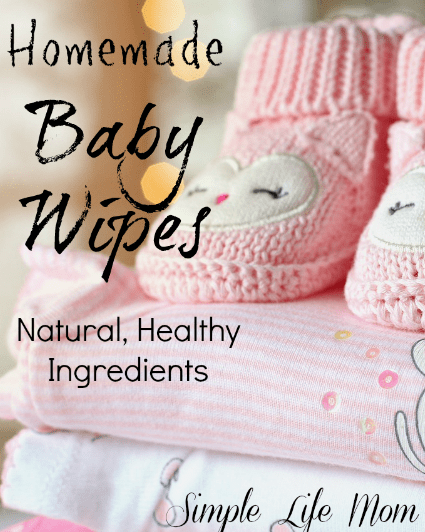 Homemade Baby Wipes with Natural Ingredients
Author: Kelly - Simple Life Mom
Cut paper towel roll in half so that you have two large squares. Remove center cardboard if you can.
In a large mixing bowl, whisk together aloe liquid, rose water, liquid soap, avocado oil, and essential oil until oil no longer sits on top.
Lower one half of the paper towel roll into the liquid and let it soak up the liquid. Turn if necessary.
Place in a plastic sealable container until ready to use.
Recipe by
Simple Life Mom
at https://simplelifemom.com/2018/01/17/homemade-baby-wipes/