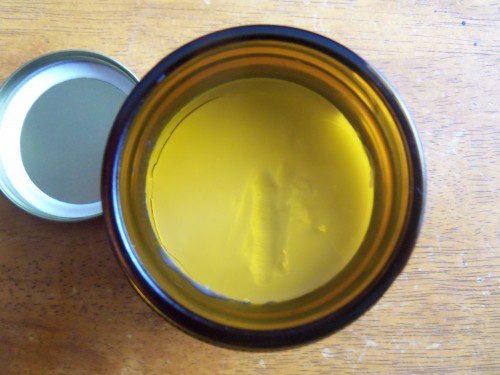 Make Your Own Antiseptic Ointment
Author: Kelly - Simple Life Mom
Prep time: 10 mins
Cook time: 20 mins
Total time: 30 mins
In a saucepan, mix in coconut and olive oils, comfrey and calendula.
Heat on low for about 20 minutes. The idea is to extract the oils from the herbs, not fry them (though they will brown a bit).
Strain herbs using cheesecloth, clean old t-shirt, or coffee filter. Discard herbs.
Add oil back to the pot and stir in remaining ingredients.
While still hot, pour into wide mouth jar (wide enough for you to get your hand or spoon in).
Stir it occasionally while it cools to insure even settling.
Recipe by
Simple Life Mom
at https://simplelifemom.com/2013/12/20/make-your-own-antiseptic-ointment/