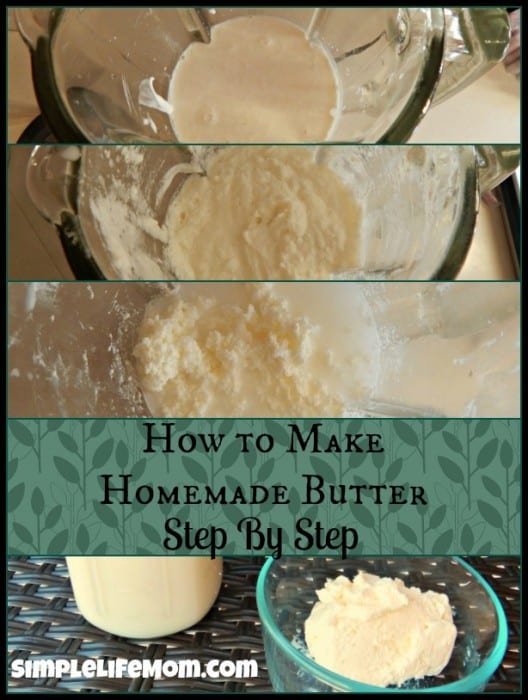 How to Make Homemade Butter Recipe and Video
Author: Kelly - Simple Life Mom
For a creamy, rich, homemade butter that is healthy and easy to make.
Place cream in a blender or food processor.
Add salt if desired - 1 tsp per cup of cream or more to taste.
Blend for 5-8 minutes (or you can shake it in a jar until it starts to ball together and separate from the buttermilk).
Use a spatula to push butter together in a clump.
Pour off butter milk.
Pour iced water over butter (just enough to cover) and blend for another 30 seconds to wash the butter (remove any butter milk). This will make it last a lot longer in your fridge!
Pour off iced water and place butter in a dish. Refrigerate and use.
Recipe by
Simple Life Mom
at https://simplelifemom.com/2015/01/05/how-to-make-homemade-butter-recipe-and-video/