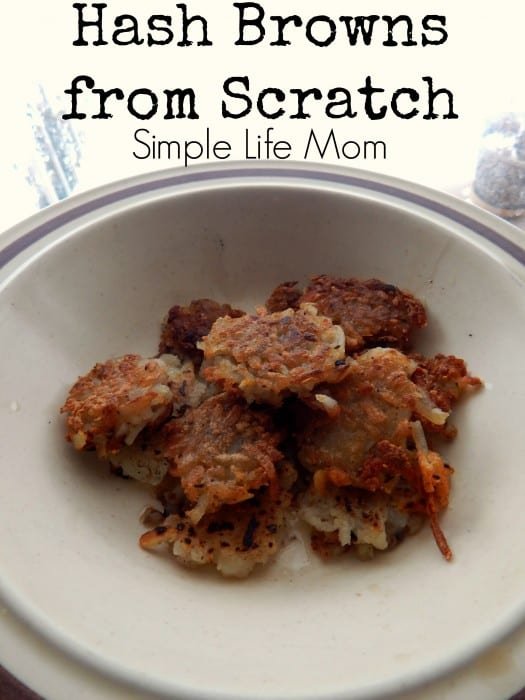 Hash Browns from Scratch Recipe
Author: Kelly - Simple Life Mom
Prep time: 1 hour 30 mins
Cook time: 15 mins
Total time: 1 hour 45 mins
Crunchy and Delicious Hash Browns from Scratch - a Recipe you can make at home or camping
5 large potatoes (or as many as you like)
Coconut Oil and/or butter
Salt and Pepper to taste
onion powder (optional)
parsley flakes (optional)
Rub coconut oil on potatoes, poke a few times with a fork, and bake in oven (just put them on the rack, no foil) at 400 degrees until forks inserts easily. I usually do this the night before.
Cool potatoes completely
Peel potatoes and shred with a cheese grater (This takes only a few seconds)
Heat up a large skillet over medium/high heat with about ¼ cup of coconut oil or butter
Either make patties or place hash into skillet loose
Wait for them to brown before turning!
Don't forget that you can freeze before cooking. You don't need to thaw, it will just take a few more minutes to cook.
Recipe by
Simple Life Mom
at https://simplelifemom.com/2015/05/03/hash-browns-from-scratch-recipe/