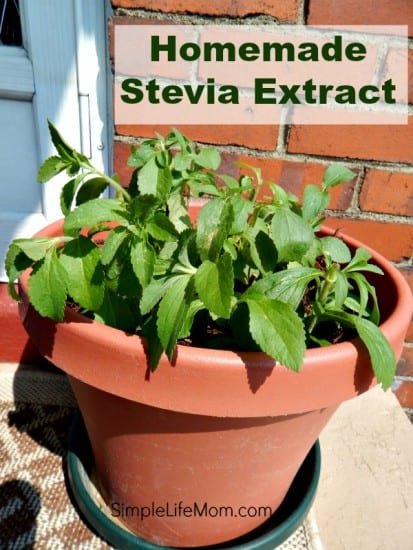 Author: Kelly - Simple Life Mom
Prep time: 10 mins
Cook time: 36 hours
Total time: 36 hours 10 mins
Stevia Leaf (dried or fresh)
Vodka
Glass jars
Gather your leaves. If you do not have fresh, you can use dried (just not powder because it will make it very difficult to sift out later). Chop them coarsely. You can even rub them together in your hands to bruise them and release more of the oil.
Place the leaves in a jar. Use enough to fill the jar, but you don't have to pack it in too tightly.
Pour vodka into the jar to the top. Close tightly, shake, and allow to sit for 36-48 hours. No More!! Any more will make your extract bitter.
After the 36 hour period, pour though a sieve into a sauce pan and simmer over low heat for 20 minutes. Do not boil! This will burn off most of the alcohol, but leave enough so that it will keep in a sealed jar for a long time. It also sweetens the extract even more.
Place in a sealed jar and enjoy.
Recipe by
Simple Life Mom
at https://simplelifemom.com/2015/06/21/homemade-stevia-extract/