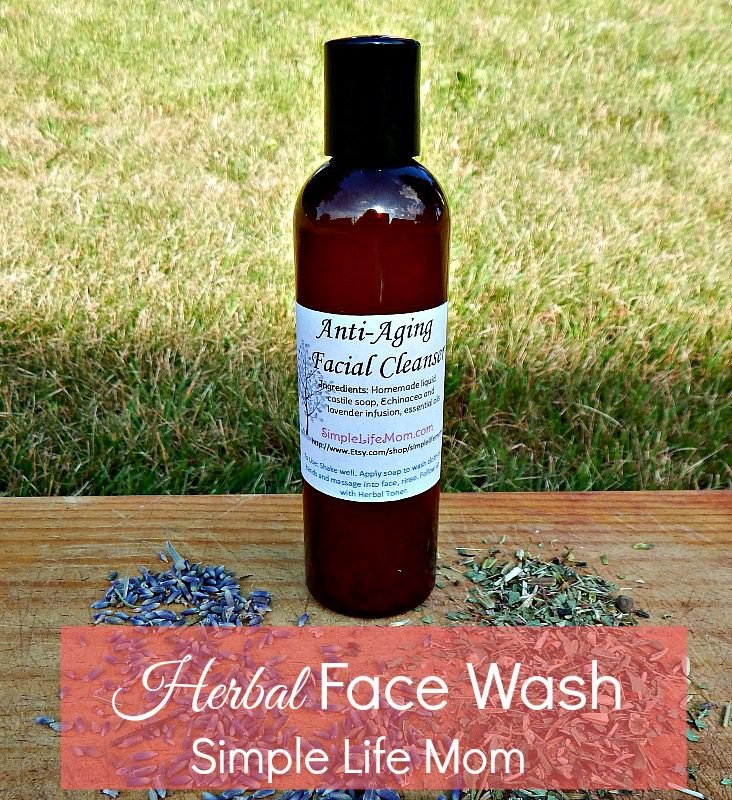 Herbal Face Wash - A Natural Facial Cleanser
Author: Kelly - Simple Life Mom
Prep time: 15 mins
Total time: 15 mins
You can make liquid castile soap from scratch (use my link above), using herb infused water instead of plain water or use the separate ingredients above (you can add a tsp of vegetable glycerin to thicken if desired).
Combine liquid soap and herb infused water.
Add essential oils and jojoba oil.
Pour into a container with a pour lid or a pump top.
Recipe by
Simple Life Mom
at https://simplelifemom.com/2015/07/05/herbal-face-wash-a-natural-facial-cleanser/