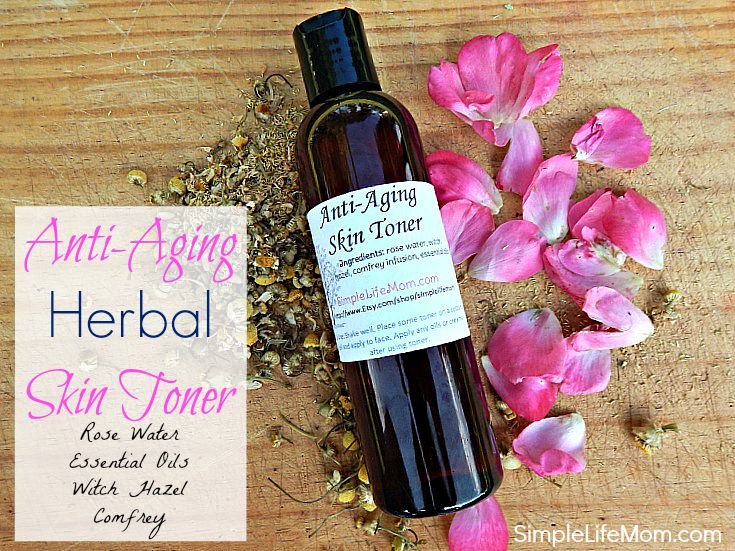 Homemade Anti Aging Herbal Facial Toner
Author: Kelly - Simple Life Mom
Prep time: 15 mins
Total time: 15 mins
This makes a very nourishing toner; great to use after cleansing your face and before adding any moisturizers.
Boil water and pour 2 Tbsp over 1 tsp of comfrey and allow to steep for 10 minutes.
Strain comfrey to make 1-1/2 Tbsp.
Combine all ingredients and seal in an air tight container.
To use:
Shake before each use.
After washing your face and patting dry, pour some of the toner on a cotton ball or use a glass dropper to place some on your hand before rubbing all over your face and neck. This insures that it stays sterile.
Recipe by
Simple Life Mom
at https://simplelifemom.com/2015/07/19/homemade-anti-aging-herbal-facial-toner/