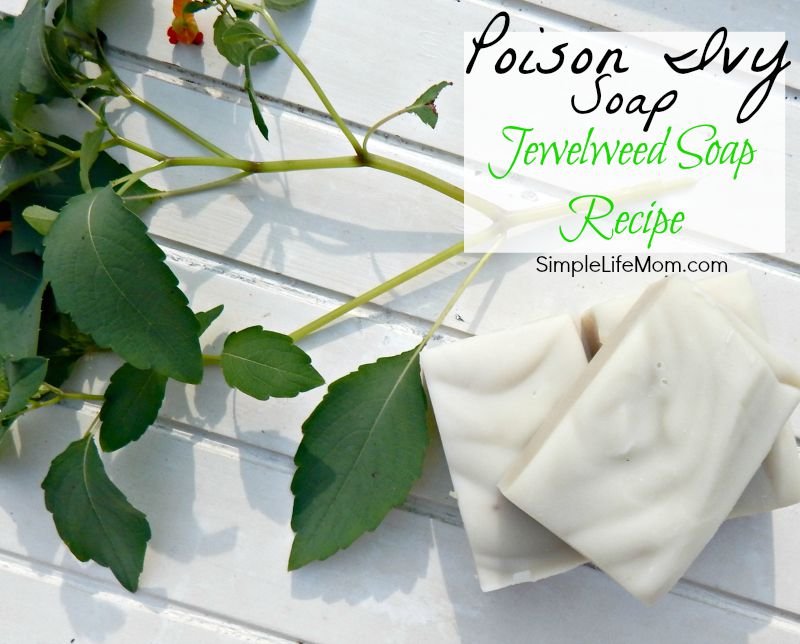 How to Make Poison Ivy Soap with Jewelweed
Author: Kelly - Simple Life Mom
14 oz tallow or lard
5oz coconut oil
7oz olive oil
3.6oz lye
10oz water
.5-1oz essential oil (I prefer camphor)
Jewelweed infused into the oil and water ahead of time.
Combine Tallow and Jewelweed infused Coconut Oil and Olive Oil (see instructions above). Heat (or cool) to 95 degrees F.
Go OUTSIDE and add Lye slowly to Jewelweed infused water. This is turn the water a bright orange color if you add it too quickly. Unlike soaps made with milk, this color will disappear in the soap. Cool to 95 degrees F.
Add lye water to oils and mix with a stick or hand mixer until light trace.
Add essential oils and mix.
Pour into mold and incubate for 24 hours before removing.
Allow to cure for 4-6 weeks.
Recipe by
Simple Life Mom
at https://simplelifemom.com/2015/07/26/how-to-make-poison-ivy-soap-with-jewelweed/