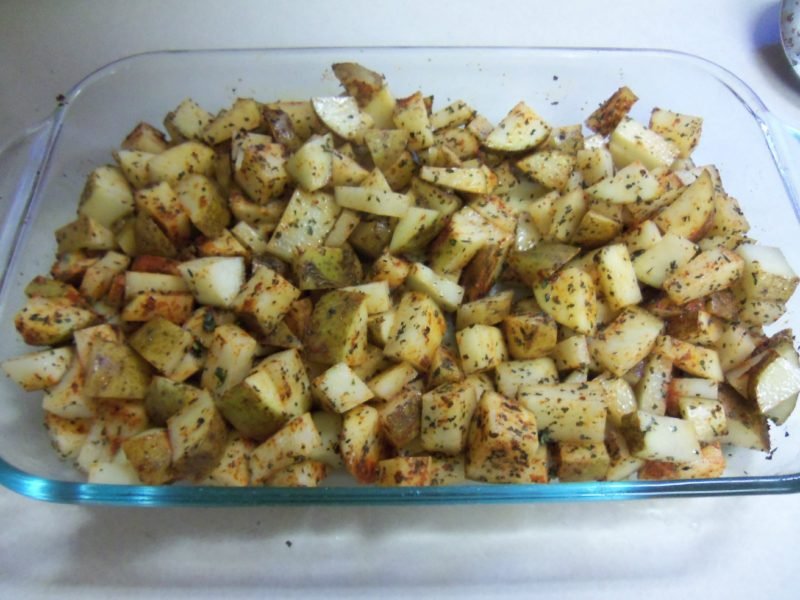 Oven Baked Fried Chicken and Roasted Potatoes
Author: Kelly - Simple Life Mom
6 Medium sized potatoes
2 Tbsp olive oil
1 tsp basil
1 tsp garlic powder
1 tsp paprika
1 tsp salt
Slice enough potatoes to feed you or your family.
Drizzle with olive oil (enough to make sure they do not stick together).
Add salt, basil, garlic powder, and paprika.
Mix to coat all potatoes.
Cover and put in a 400 degree F oven for 30 minutes or until potatoes are soft. Uncover and bake longer if you want to make them more crispy.
Recipe by
Simple Life Mom
at https://simplelifemom.com/2012/12/09/oven-baked-fried-chicken-and-roasted-potatoes/