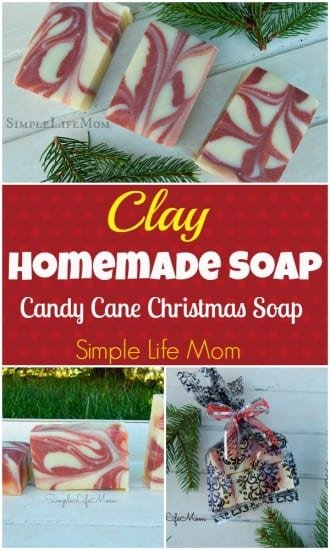 Author: Kelly - Simple Life Mom
Clay Soap Recipe
Combine tallow, olive oil, coconut oil, and sweet almond oil in a large pot and heat to melt all oils. Cool to 100 degrees F.
Pour lye in water (in a very ventilated location. Wear safety gear and do not touch). Cool to 100 degrees F.
When temps. are right, combine lye water with fats and stir/use a stick blender on and off until soap reaches light trace.
Add essential oils and mix well.
Remove ¼ cup's worth or more of soap and add clays. Whisk to make sure there are no lumps.
Pour soap into mold and swirl in color.
Incubate for 24 hours and then cut and cure for 4-6 weeks.
Recipe by
Simple Life Mom
at https://simplelifemom.com/2015/11/23/clay-soap-recipe/