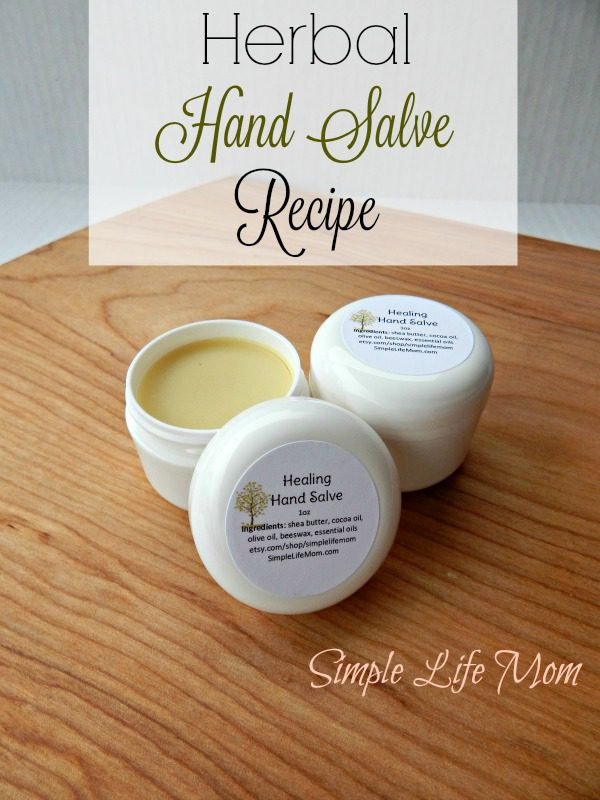 Author: Kelly - Simple Life Mom
Cook time: 10 mins
Total time: 10 mins
To create your calendula oil, you can use two methods: (1) put about 1 cup of flowers into a 1 pint jar and fill with an oil (olive is fine). Seal and set this in a warm window for 2 weeks, shaking occasionally. Strain and put in the fridge to help it last longer. (2) Place 1 cup of flowers and 2 -3 cups of oil in a sauce pan and heat very low for 20 minutes. I will strain it with a cheese cloth while it is still very hot and pour it into a mason jar. Put the lid on tight and listen for it to seal (that wonderful pop). Refrigerate after breaking the seal.
Ready a double boiler over medium heat. I use a glass measuring cup in a small saucepan with about 2 in. of water.
Add the beeswax, cocoa butter, shea butter, coconut oil, and calendula oil to your double boiler over medium heat.
Stir until all ingredients are melted and combined.
Remove from heat and add essential oils. I use 5 drops each of rosemary, peppermint, eucalyptus, and 2 drops of tea tree essential oils.
Pour into a wide mouth container and let it cool. Keep sealed to help it last longer. Typically lasts 4 months.
Recipe by
Simple Life Mom
at https://simplelifemom.com/2016/02/21/herbal-hand-salve-recipe/