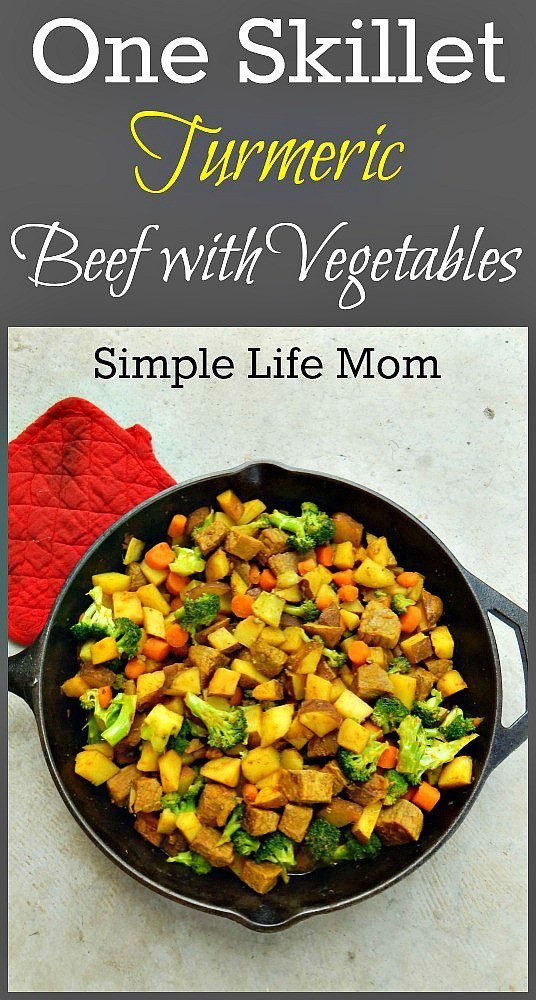 One Skillet Turmeric Beef and Vegetables
Author: Kelly - Simple Life Mom
Prep time: 10 mins
Cook time: 20 mins
Total time: 30 mins
One Skillet for a fast, easy meal full of flavor.
3 Tbsp coconut oil
1 lb beef, cubed
1 large onion, diced
5 large potatoes, diced
2 large carrots, sliced
1 head broccoli, broken into florets
2-4 garlic cloves, diced
2 tsp turmeric
2 tsp thyme
salt to taste
pepper to taste
Add coconut oil to large skillet over medium heat.
Add Beef, onions, and potatoes and begin to brown. Add more oil if necessary.
Once meat is cooked and potatoes begin to soften, lower temperature to low, add remaining ingredients and cover.
Check and stir every 5 minutes, until carrots and potatoes or tender.
Recipe by
Simple Life Mom
at https://simplelifemom.com/2016/10/09/one-skillet-turmeric-beef-vegetables/