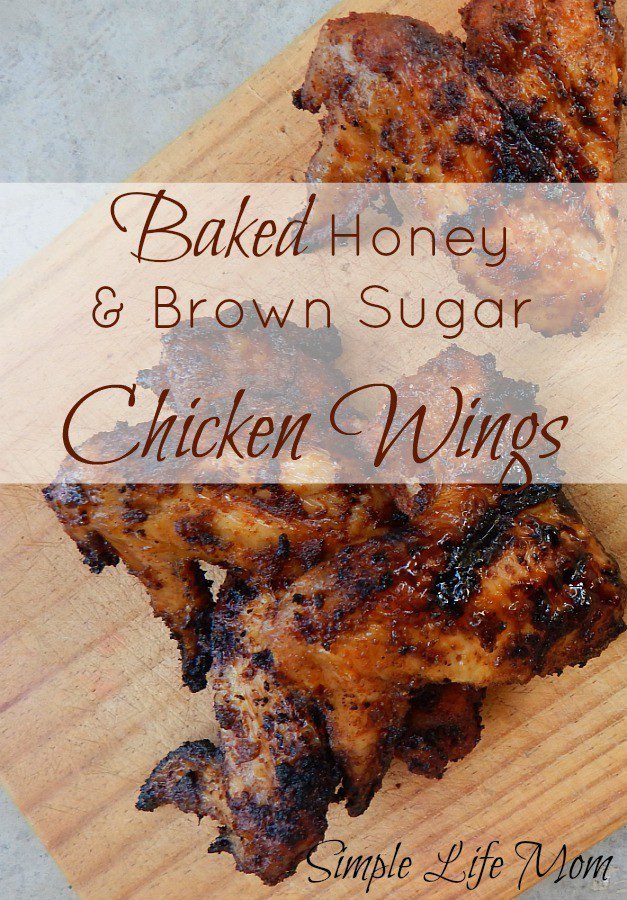 Baked Honey and Brown Sugar BBQ Chicken Wings
Author: Kelly - Simple Life Mom
Prep time: 15 mins
Cook time: 30 mins
Total time: 45 mins
3 Tbsp Garlic Powder
3 Tbsp Chili Powder
2 tsp Black Pepper
½ tsp Smoked Paprika
4 tsp Salt
4 tsp Onion Powder
7 Tbsp Brown Sugar
1 Tbsp Honey
¼ cup Olive Oil
24 Chicken Wings
Preheat oven to 400 degrees Fahrenheit.
Combine all ingredients in a large bowl or plastic bag.
Pat the chicken wings dry (this is important so that the rub doesn't clump, but spreads evenly).
drizzle olive oil over the chicken wings and rub to coat evenly.
Add chicken wings to your bowl or bag of rub and toss or shake well.
Place in a 9 x 12 baking dish and bake for 10-15 minutes. Turn them and bake for another 10-15 minutes until cooked through.
Recipe by
Simple Life Mom
at https://simplelifemom.com/2017/03/12/brown-sugar-bbq-chicken-wings/