I love the idea of handcrafted gifts…obviously. It's part of what I do on a daily basis. But it's so much more than that. It's people being creative; learning and sharing what they're learned. It's people just like you who are trying to make a living, who are giving of their time in ways often much more time consuming then an 8 hour job (I average 12 hours a day this time of year). But it's their passion and joy, and they are so excited at every single sale.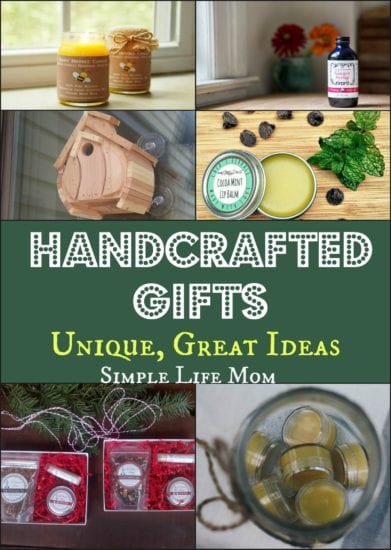 When you buy from small businesses, you make it possible for those who are struggling to do well and buy their kids Christmas presents (or milk…seriously), you talk with people who care about your business, and go out of their way to make sure you are satisfied. You can easily talk to them and find out what the process is and ingredients are every step of the way.
You matter to small businesses. Yes, not only do I get excited when my phone gives me a little jingle saying someone just purchased something, but I also get my best ideas from people like you who have asked for special orders. I make up what they requested and place it in my shop, because it's just a great idea. Next thing I know it's my top seller. You all have amazing ideas!
Handcrafted Gifts: Unique, Great Ideas
I've put together a list of small business shops. I know a number of these lovely men and women and am happy to have worked with some of them. They are sweet giving people and if you've ever considered buying handcrafted gifts, then this is the place!
Bath and Body
Savannah's Beauty Pro
This first shop is Savannah's Beauty Pro. I actually met Savannah last month in Knoxville. She's just getting started, and every sale will help to support her through college. Make sure you check out her shop!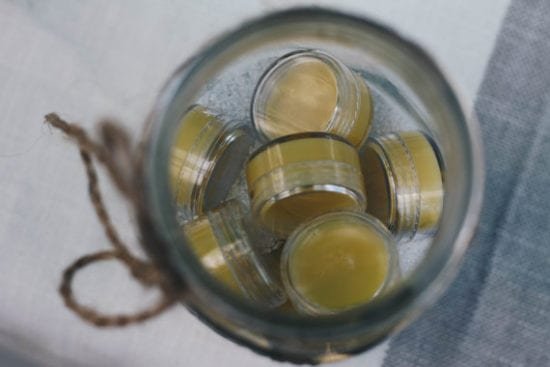 Coco's Herbals
Then we have Colleen from Cocos Herbals. She's a fellow blogger over at Grow Forage Cook Ferment (Great Blog!!) She has some yummy-lishis lip balms for sale.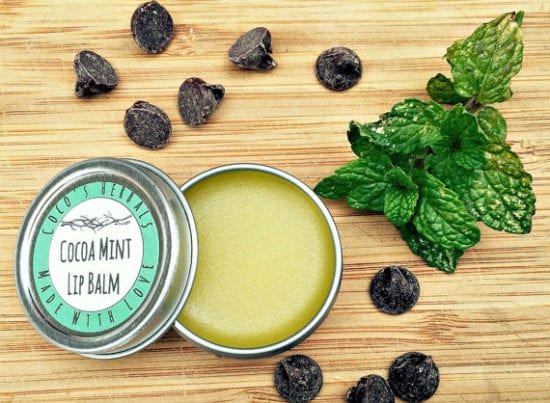 St Fiacre's Farm
Next is CeAnne from St. Fiacre's Farm. I love how she packages her products. They are definitely gift ready! She has items for men and expectant mothers as well.
Pronounce Skin Care
Jessica's skin care items at Pronounce Skin Care are very professional looking, and like our other ladies I'm featuring, she only uses the best raw ingredients! A great find!
Duty for Cutie
I've talked about staying away from Toxic Pads and Tampons. Here's one lady who makes a great product with organic cotton options. I've never had problems with monthly use and I highly recommend Aya from Duty for Cutie. And YES, you should give your mom or daughter this as a gift! The gift of health and well being (and shorter periods).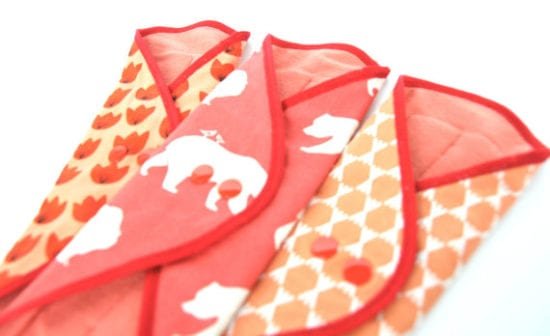 Cape Coop Farm
Liz from the Cape Coop Farm (who also just starting hosting the Homestead Blog Hop with me) has a show with beautifully handcrafted soaps. Make sure to stop by and check out what she has to offer.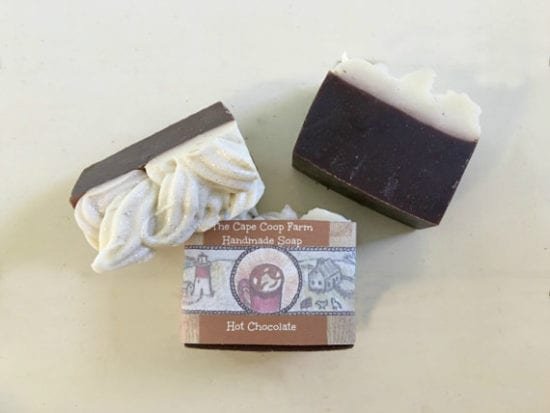 The Merry Goat Soap Company
Ann from The Merry Goat Soap Company has the cutest goats and of course makes amazing goat milk soap! Stop by her shop to see her varieties.

Simple Life Mom
And of course, there's my shop. Everything made in my kitchen with the best ingredients and lots of love 🙂 Simple Life Mom. Use Coupon Code GET10NOW for 10% off.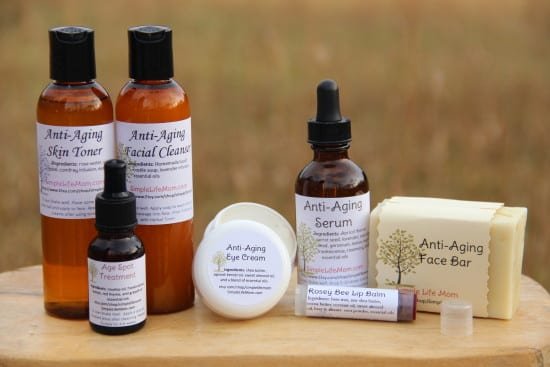 Handcrafted Jewelry Gifts
Folk and Co.
Alisha from Folk and Co has a great collection of handcrafted rustic copper jewelry. I love the uniqueness of her products. Use Code MERRY10 for 10% off a $15+ purchase, or use the codes listed in the shop announcement!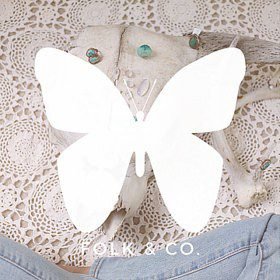 Feather and Scale Farm
Carissa at Feather and Scale and Farm has beautiful jewelry, but she also sells soaps and goat treats. 🙂

Kitchen and Home
Old Friend's Farm
I recently discovered Old Friend's Farm and love their collection of honeys and syrups! These make wonderful gifts.

Happy Hippbee Candles
Next is Happy Hippbee Candles with some great candles made with all natural ingredients and essential oil scents. These are adorable! Get 10% off of 3+ candles until 12/14 with coupon code: 10OFFBULK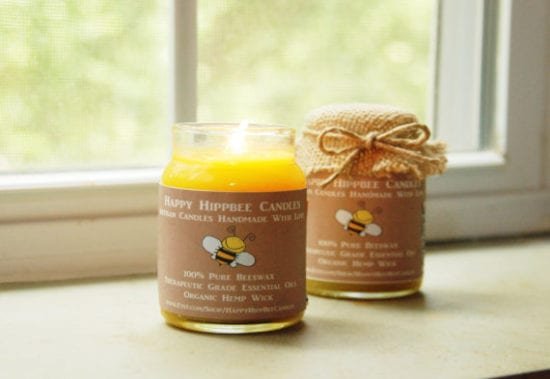 Acorn Hill Handcrafts
Terry, from Homestead Honey has a very talented husband who handcrafts forged metal at Acorn Hill Handcrafts. It was hard to choose which photo to feature. I chose the dinner bell because…well, it's just cool.

Farm and Garden
Trayer Wilderness Store
The Trayers have a large selection of items for indoor and outdoor use. They have survival gear, candles, soap, and more. Get 25% off anything in their store using the code HOLIDAY2016.

Jessica from 104 Homestead
Goat treats. That's right, I said Goat treats. They're actually great supplements. Jessica is a fellow blogger over at 104 Homestead. You know that person who loves their animals. They'd love a gift like this! Use coupon code HOLIDAYCHEER for 20% off.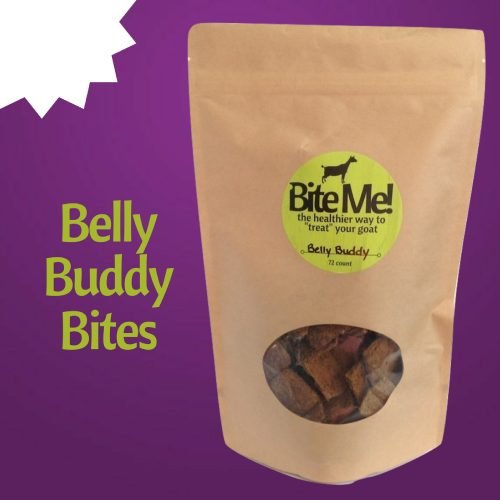 Built at Home By John
I just had to feature Built at Home By John. He is very talented and makes wonderfully unique set of bird houses.
E-Books
Whole Foods Bars & Bites for Sustainable Energy by Ilka's Blog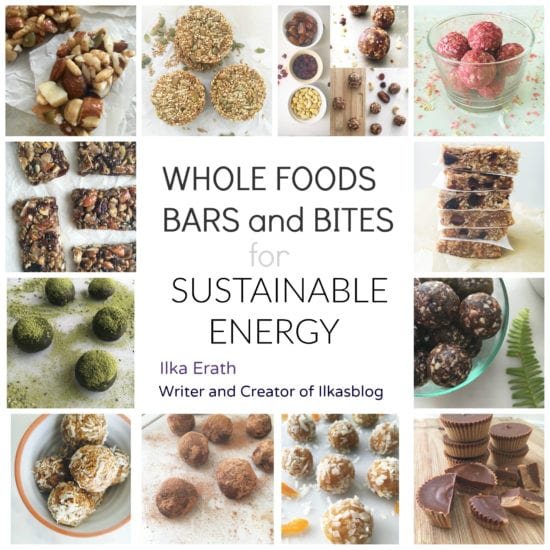 How to Start When You Feel Stuck from Setting My Intention
Natural Beauty from Head to Toe from Simple Life Mom

Not buying gifts right now?
You can still support them by stopping by to "like" and share their shops with your friends.
THANK YOU SO MUCH for taking the time to show the love to families around the country by supporting their hard work.
Save
Save
Save