Easy Soap Making with all Natural Herbs and Essential Oils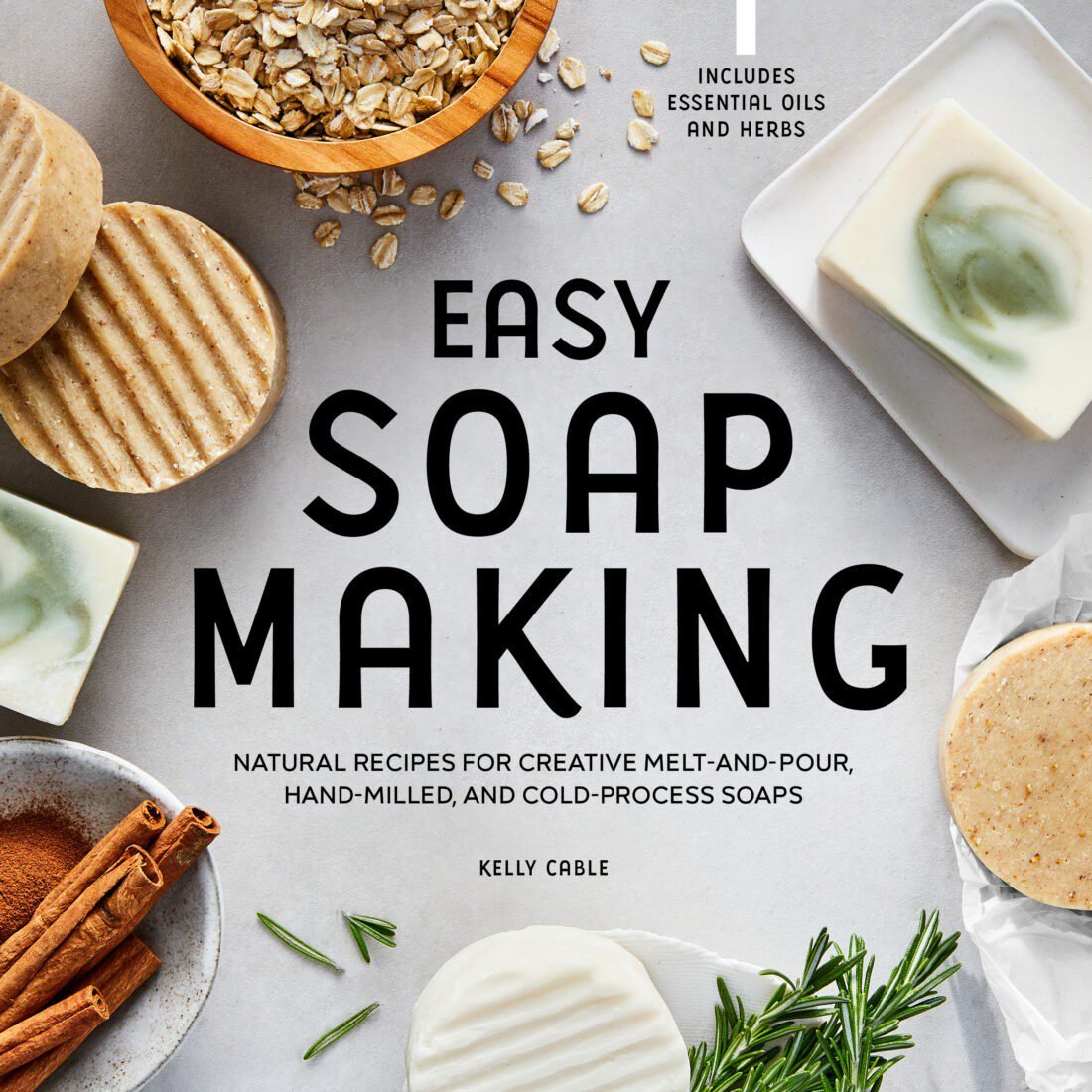 Order Easy Soap Making and receive:
The Easy Soap Making Bonus Collection
3 Soap Making Videos
A step-by-step walk-through of making a batch of soap to familiarize yourself with the process.
I'll show you a few swirling techniques so you can start getting excited about everything you can make.
I'll share with you a number of ideas for wrapping and labeling soaps for a beautiful presentation.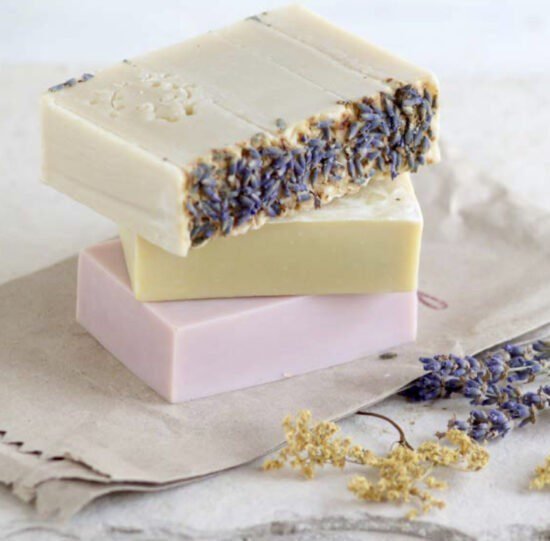 Printable Soap Labels
Labels add that special touch to your creations. Whether it's a decorative tag attached with twine or ribbon, or a wrap around band, you'll want to tell others what's in your soap and who made it. I provide samples to get you started.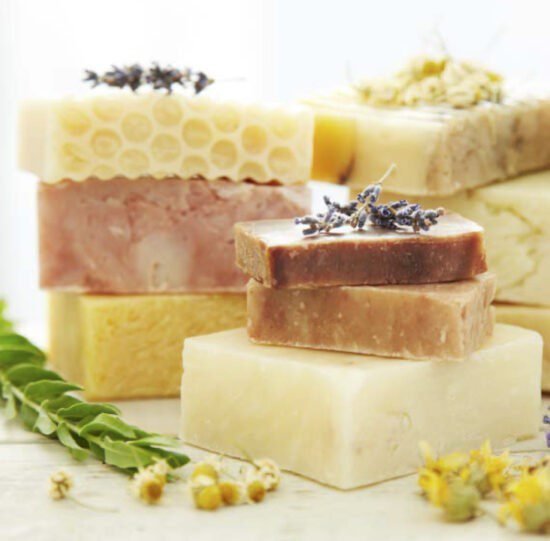 A Bonus Recipe
Get a bonus herbal soap recipe! You can never have too many, right? This is one you're sure to be excited about trying: Lemongrass Herbal Tea Face Bar. Lemongrass is a wonderful antifungal and antimicrobial, making it a great face and even full body bar.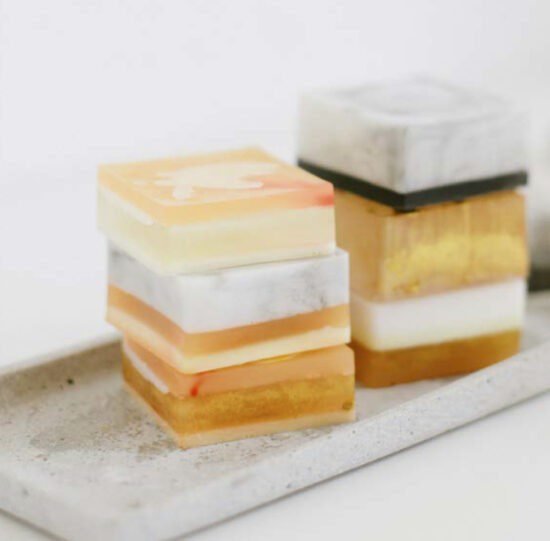 Want More?
On top of the videos, label download, and bonus soap recipe, I've also included:
An invitation to our private facebook group for support and Q&A
A pdf on Natural Soap Colorants
a pdf of Essential Oil Blends for Soap Making
To Join the Easy Soap Making Bonus Collection:
Step 1: Purchase Easy Soap Making
What's in Easy Soap Making...
All Vegan Recipes for Melt and Pour, Hand-milling, and cold process soap.
Soap making Fundamentals:

How to keep things natural
Words to Know
An Introduction to a few soap making methods:

Melt and Pour
Hand-milling
Cold Process

Keeping it Simple

All recipes are simple enough for beginners, but high enough quality for veteran soap makers

Keeping it Cheaper

A small amount of oils, herbs and essential oil are used in a variety of ways so that you don't need a new set of oils for every new recipe.
Simple and Beautiful Design methods for all 3 soap methods:

swirling
layering
embedding

Over 30 recipes to choose from, such as:

Melt and Pour Warm Vanilla Coffee Scrub soap
Melt and Pour Rosemary Peace soap with green nettle swirl
Yogurt Moisturizing Hand-Milled Soap
Lavender Poppy Seed Soap
Cold-Processed Shaving Soap
Shampoo Bars
Laundry Soap
So many more!
Your skin is your largest organ. What you put on it matters!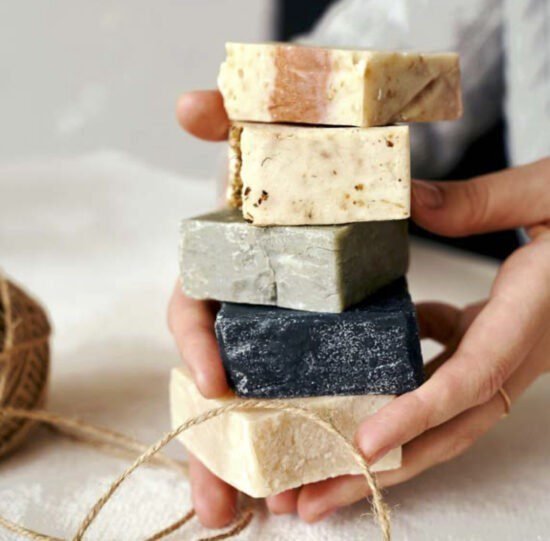 Easy Soap Making uses All-Natural methods and ingredients only.
Whether you're just starting out or have been making soap for a while, there are always new things to learn about adding herbs for medicinal purposes or to create beautiful colors in soap, how essential oils come together for amazing scents, or fun new scent and swirl combinations for melt and pour, hand-milling to save a botched batch, or cold processing soap from scratch.
If you're starting with absolutely no knowledge about making soap, I've covered what you need to get started.
Recipes will start simple and slowly become more challenging to give you the creativity options that you crave without breaking your budget with exotic oils.
Do you have questions about lye? I teach exactly what it is and how you can use it safely, without concern. Safety is always a priority! And you can always start with Melt and Pour and Hand-milling before moving on to cold-process soap making from scratch.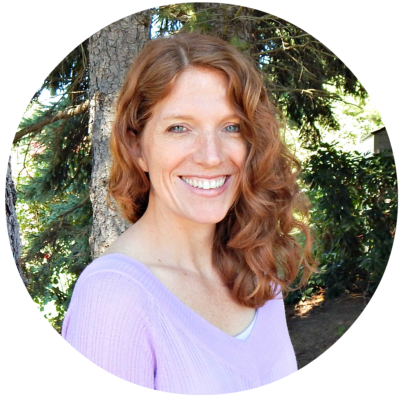 KELLY CABLE is the soap maker and herbalist behind Simple Life Mom.
For more than 15 years, Kelly has been making soap from scratch using all-natural ingredients and selling her soaps through her successful Etsy shop.
In Easy Soap Making Kelly shares her knowledge of the tricks of the trade for beginners and DIY veterans alike, by providing simple, frugal, vegan recipes for those who aren't ready to use lye (melt and pour and hand-milling) and for those ready to make soap from scratch using cold process. Recipes use herbs and clays for natural coloring, and essential oils for scent.
Step 1: Purchase Easy Soap Making