Giveaway Time!
I have partnered with some amazing people, homesteaders, gardeners, bloggers, survivalists, friends to bring you a whole list of free resources.
This is not a giveaway where you enter your name and hope to win. In this giveaway, everyone wins!
We have been so moved by what has been happening in our country and around the world the past few years that we discussed how we could help others gain a little more confidence, gain a little more control of what happens in their life, and to be an encouragement to you.
We are calling this the Living From Scratch Giveaway!

Have you ever asked yourself the following questions?
If an emergency takes place could I and my family survive it?
Do I have enough water stored for an emergency?
Can I make home remedies if needed and no doctor is available?
Do I have the necessary skills for surviving an emergency situation?
Each blogger in the Living From Scratch Giveaway is offering a special FREE gift for you to help you on your journey. It may be a FREE Ebook, a recipe, a printable, and more.
Here's How to Works:
We're hoping to connect with you more. This giveaway will give you the chance to get more than what's on the list by getting our newsletters with even MORE resources.
Click on my link below to make sure you get my ebook contribution: Make it Yourself: Bath and Home DIY for Self Sustainability.
Look down through the list and click on the other resources that you'll use. You'll then head over to their websites and download their amazing resources as well!
First, here's what you're getting from me:
I've written an ebook called Make it Yourself: Bath and Home DIY for Self Sustainability.
It's actually been in my shop for sale for a few months, but like I said, we wanted to be very giving at this time and love on you all a bit. It's an ebook that contains 12 recipes and two guides to natural living. Create your own bath and body products, from lotion, deodorant, and shaving cream, to shampoo and conditioner. Instead of buying cleaning products from the store, make your own floor cleaner, wood polish, all purpose cleaner, and toilet bowl cleaner.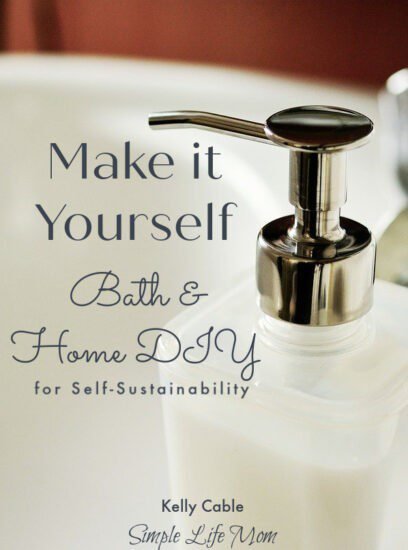 Bonus! Inside you'll also get a coupon to my shop.
NOTE: This is a vegan book with all recipes using vegan ingredients or alternatives. Any questions, send me a note and I'll help you out. Also, you will receive a pdf and epub version. They are identical except one works better on different devices.
AND THAT'S JUST MY CONTRIBUTION!
Get Your Giveaway Resources!
Click on each link to collect your free resource.
Please share this with others. Here's an image to pin to Pinterest. We want others to reap the benefits.