Most people have heard of henna if they've ever looked into natural hair dyes, or lived in areas where people have used it for tattoos. Most people don't know much about the actual plant or some of the natural Henna Benefits and Uses. *Hint* You don't have to turn your skin orange to utilize these benefits.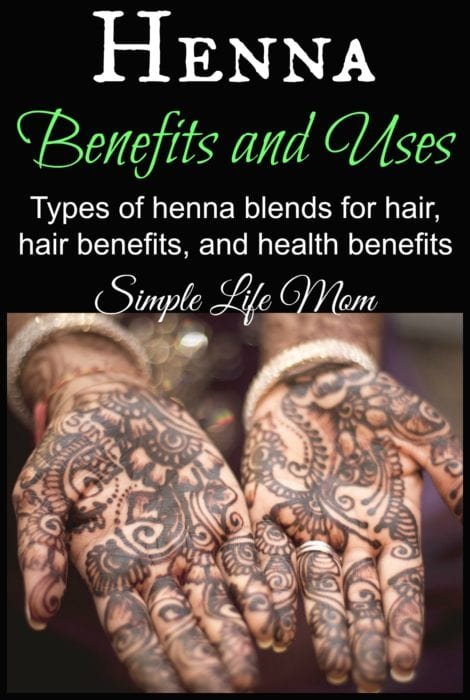 What is Henna?
Henna's scientific name is Lawonia inermis. It is a very large shrub, growing from 6 to 24ft tall. It grows small white or light pink flowers that remind me of orange blossoms. It grows in very hot regions of South Eastern Africa, Australia, Asia, and the Middle East.
It is usually sold in a powder. Pure henna is simply leaves that have been dried and crushed.
Types of Henna Powder
There really is only one henna: Red. So why does an internet search speak of black, blonde, neutral and other types of henna?
Other types of henna really mean that it is a natural hair dye that may have henna in it, combined with other ingredients, or henna is just its nickname.
This is where you must be careful if you're looking for a natural hair dye. Some companies who sell henna hair dyes will add preservatives and dye enhancers that are toxic. There are beautiful natural choices out there though! I get mine from Starwest Botanicals for this very reason. The following definitions refer to Starwest Botanical Henna products. Others may have toxic ingredients so do your research if you buy elsewhere.
Red Henna – Pure Red Henna Powder (This is what I use. It works beautifully!)
Neutral Henna – (often bought for similar henna conditioning benefits without the dying effects) – This is not henna! It's actually Cassia obovata, or Senna. A wonderful herb, but not henna. They're not trying to trick you. It's just commonly called neutral henna. It's a nickname that has just stuck over the years.

Blonde Henna – Neutral Henna Powder, Chamomile Flower Powder, Red Henna Powder, Goldenseal Root Powder
Brown Henna – Red Henna Powder, Indigo Powder, and Coffee Powder
Black Henna – No henna, it's actually Indigo Powder (commonly called black henna in hair dye circles)
Mahogany Henna – a combination of Red Henna Powder and Indigo Powder
Henna Benefits for Hair
Henna is best known for its application to hair and tattoos. When it comes to hair application, henna is not just a healthier alternative from salon poisons. Henna is actually GOOD for your hair and scalp!
Henna Stops Dandruff
When applied to the scalp it has been shown to nourish, heal, and stop dandruff.
Henna Strengthens Hair
Henna helps seal the hair cuticle down onto the hair shaft, producing a stronger, shiner shaft of hair. Stronger hair means less breakage, which helps hair growth by increasing time between needing to trim the ends.
Henna Conditions Hair
Because of henna's ability to seal the hair shaft by closing the cuticle, it by default, becomes an amazing conditioner. My hair is amazingly smooth and easy to style after applying henna.
Henna Relaxes Hair
This can be seen as a benefit or not, depending on your desire for your hair. I lose a lot of curl by applying henna, but it's not enough that it takes all of my curl away, so I'm left very happy with the color and conditioning effect.  I have many friends of African descent who use it as a natural relaxer. Again, it doesn't straighten, but has a wonderfully gentle relaxing and super conditioning effect.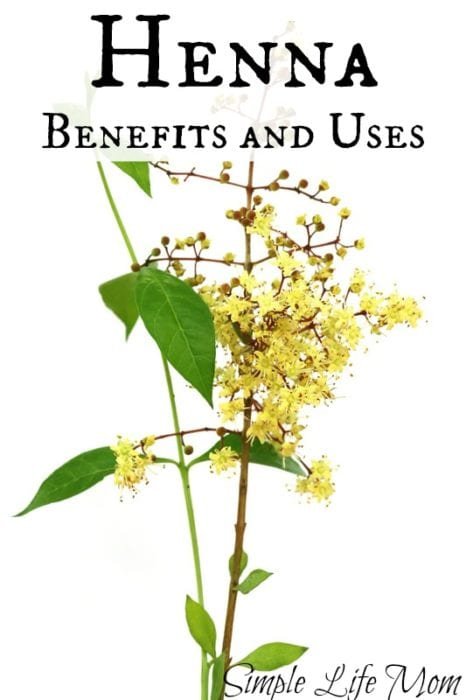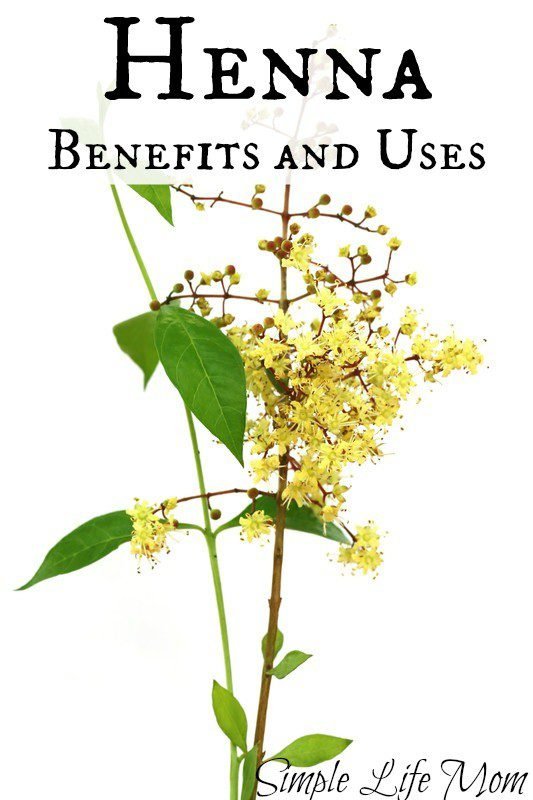 Other Henna Benefits
Henna has been studied and reported to be extremely anti-bacterial and anti inflammatory. For these reasons it is reported to be great as a paste on wounds, or as an extract used on the temples for a headache or joints for arthritic and other pains caused from inflammation. If you don't want to be orange from head to toe, no problem! Traditionally henna seeds and bark have been used in tincture applications for:
headaches
joint pain
leprosy and other skin disorders
as a sedative
reduce blood pressure
speed healing or bruises and burns
Modern Uses
In addition to the uses listed above, henna seed and bark is also used as an astringent in deodorants, to help with insomnia, and help detox the liver and encourage and healthy spleen.
Red henna powder is used to make incredibly beautiful tattoos on the hands and feet for its cooling effect, as well as in some marriage ceremonies to decorate the bride.
And of course, we know that henna is used as wonderful herb for the hair.