Most people I know are trying to be creative with their gifts, and there are a number of reasons for this: wanting to be frugal, the enjoyment that comes from being creative and making things with your own hands, the special touch that a handmade or even partially DIY gift can bring to the occasion. I love that this
Last Minute Photo Gift Idea
encompasses all of these things: Fast, easy, frugal, personal, and fun!
I recently had the opportunity to try Walmart's Photo Same Day Calendars. (This is a sponsored post, but all opinions are mine. I keep it real!) Talk about last minute gift ideas! Of course, they have all kinds of easy and fast ways for you to throw something together that's personal and fabulous in minutes: cards, ornaments, etc. I have a friend who makes a family photo book each Christmas to keep as a special memory of that year. I especially wanted to to try the calendar.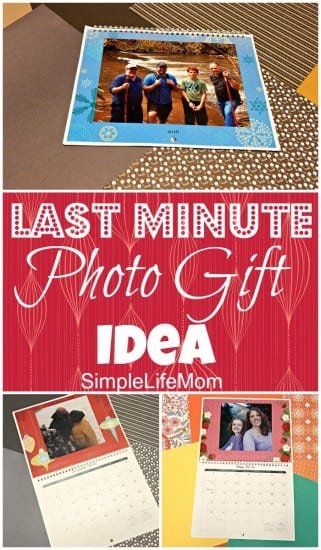 Last Minute Photo Gift Idea
My cousin had once used Walmart Photo to make a calendar for my grandmother. She inserted pictures of all of the kids and grandkids into the actual date of their birthdays so my granny could tell at a glance who's birthdays were coming up. She LOVED it! I wanted to make one for my dad for this Christmas, so my kids and I sat down at the computer and within 20 minutes we had a wonderful calendar that was ready to go!! To be fair, it would have taken a much shorter amount of time, but each child wanted to use a different back drop and wanted to use different pictures, so that added some time.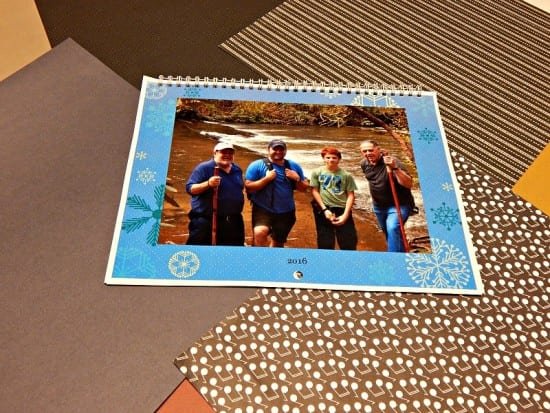 I love how the Walmart Photo website has so many different variables to choose from so you can really make it your own. You can choose sizes, backgrounds, how many pictures you want on a page, the layout, if you want pictures on dates. Plus, the format is easy to navigate through. My youngest was doing most of it and had no problem. I try to be critical when I perform reviews, but in all honesty, it did exactly what I wanted it to and came out exactly how I expected. I'm very happy. The best part of all, it is on sale right now. It's usually $17.47, but is only $12 until January 5, 2016.
Let us know in the comments below how you've used photo gifts!
Save