These 6 steps to Natural Beauty are not THE only steps, but wow do they pack a punch!  A few of them are things we've heard a number of times, but we fail to actually make the commitment to change.  Hopefully this will give you that little push toward better health. Hey, any encouragement we can get is a good thing!  These are the 6 steps that make the biggest difference in MY life.  I hope they will help you as well.

6 Steps to Natural Beauty
1) Sleep
This is one that we know, but rarely make the effort to get enough of. Yet, sleep really has the biggest effect on your health and beauty. Staying up reading, working, or watching tv until midnight wrecks havoc on your skin and eyes, unless you can sleep until 9am every single morning. Even then, staying awake until your eyes hurt from exhaustion is just not good.
Make it a priority.  Set a schedule that you'd like to keep and then work at following it. Find out what is keeping you up late and try to alter your habits or schedule.
2) Drink Enough Water
When you wake up, drink a large glass of water with a squeeze of lemon in it. The lemon and water hydrates, gets things flowing, and helps to cleanse your system.
Drink enough. Take your weight and divide it by 4. This is the amount of ounces you should be drinking per day. My naturopathic doctor told me once that she saw a man look 20 years younger just by drinking enough water per day. Make sure you have good quality water; filtered, preferably with no fluoride.
3) Eat Real Food
If you look at the ingredient list on the foods you buy, are there more than 10? 5? Can you pronounce everything? Do you know what everything is? Do you know how it's processed? For example, you may think flour is flour, but is it bleached? Sugar may say sugar, but is it bleached cane or gmo beet sugar? Your body already has to deal with chemicals from carpets, tv's, in our air. If you have the ability to give your body a break, then why not help it out. You will feel better, have more energy, and be able to do so much more just by eating healthy real food.
4) Don't be Afraid of Fats
Once I would have been so worried about fats making me fat that I would not touch any, much less put some on my skin. Yet, fats are very necessary for our health.  They help our body work properly in so many ways…but only good fats. Hydrogenated fats, partially hydrogenated fats, or oils made from genetically modified soy (aka vegetable oil) or canola (aka rapeseed oil) are not good because of they are largely gmo in America. And the fact that they are "round-up ready" means that a lot of pesticides are  dropped on them.  Olive is great, but should be used cold. Coconut is excellent in all temperatures.
If you're concerned about weight, time and time again I have heard people say that weight comes off of them when they combine eating only real foods with good fats. I wash my face with homemade soap and then rub in my anti-aging oil and Shea butter lotion liberally. The difference in my skin and the healing of fine wrinkles has been remarkable. So inside or out, good fats, along with a real food diet, does remarkable things for the face and skin.
5) Essential Oils
Obviously, my anti-aging serum is something I love in this category. The essential oils like carrot seed, rosehip, myrrh, etc. are fabulous for the skin. Frankincense is good for cleansing and healing pores, helping fine lines to heal. Peppermint stimulates the blood flow and circulation. While Tea Tree oil will kill bacteria and help your skin to stay healthy. The list goes on and on.
6) Be a Kind, Unselfish Person
Last and most importantly, how is your character?
People will see you as so much more beautiful when you are truly kind and compassionate. Someone can be beautiful on the outside, but if they have a horrible personality, that beauty looks disgusting; like a pretty shell lying on feces. It is a hollow beauty, and no one wants to be around that.
On the contrary, someone with a quiet beauty suddenly looks stunning when they wear a smile and show kindness.
I cannot be loving by my own effort, but must rely on my faith in Jesus to mold and make me. Having faith that my loving God is in control helps reduce my stress level to almost nothing every time. And we know what a horrible factor stress plays on our health and beauty. So, investigate and find truth and let your inner beauty shine through.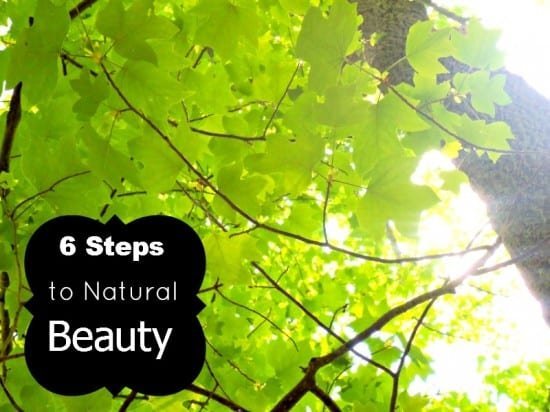 Save