Since it's my goal to be self sufficient in most everything, I figured that wrapping paper is on that list. After all, even if you decide you don't want to repeat a craft, doing it once is something that you can cross off your list of abilities under your hat. And these 7 gift wrapping ideas are adorable!
Why make your own wrapping paper?
It's Fun!
It's Creative!
It's Personal!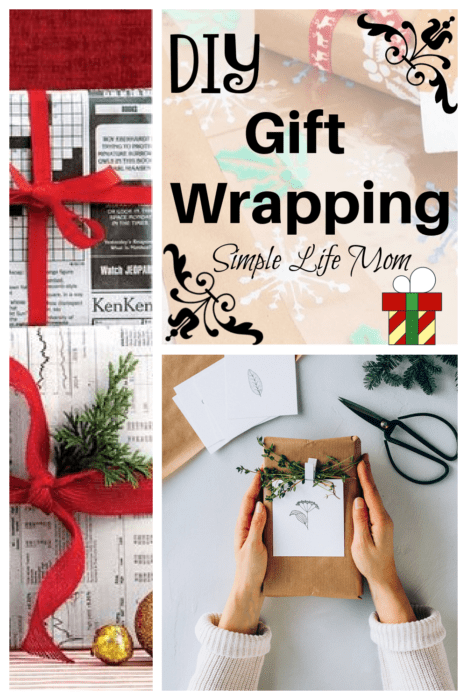 Making your own wrapping paper is a great way to show you care and how creative you are. After all, the method and design that you choose shows your personal interests and skills. Have fun with it!
7 DIY Gift Wrapping Ideas
There is more than one way to present a gift. Use materials that you have on hand if at all possible. I hope these ideas inspire you.
1. Use Newspaper and Ribbon
A wordy section of newspaper makes a classic looking gift. Add a ribbon and it becomes a frugal and great looking ideas.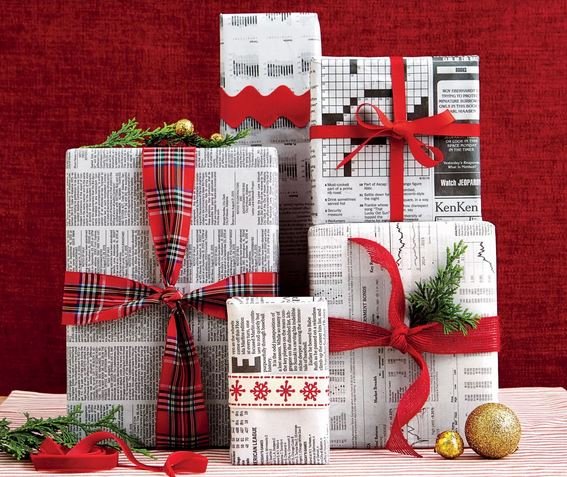 2. Butcher Paper Prints
As with newspaper and ribbon, butcher paper and ribbon is beautiful DIY. You can add your own designs and prints with marker, stamps, stencils, or by freehand drawing designs onto the butcher paper.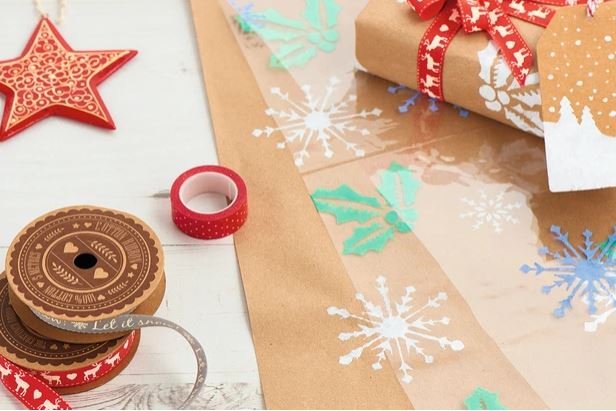 3. Herbal Sprigs
It's also a fun idea to leave the butcher paper clean and add string in place of the ribbon. Then place a sprig of lavender or other herb to add an earthy, herbal, classic look to your gift.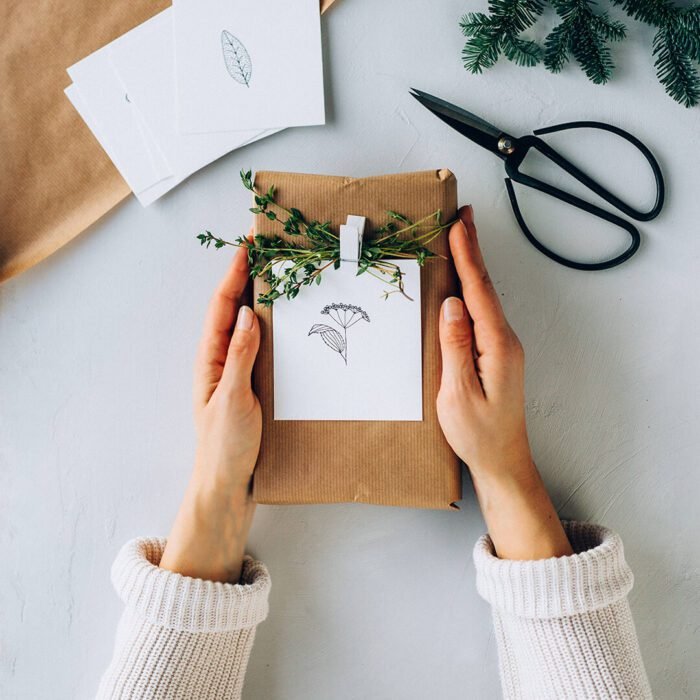 4. Gift Bags
Wrapping paper isn't the only way to present a gift. Gift bags are a good way to wrap odd shaped gifts. They also add variety.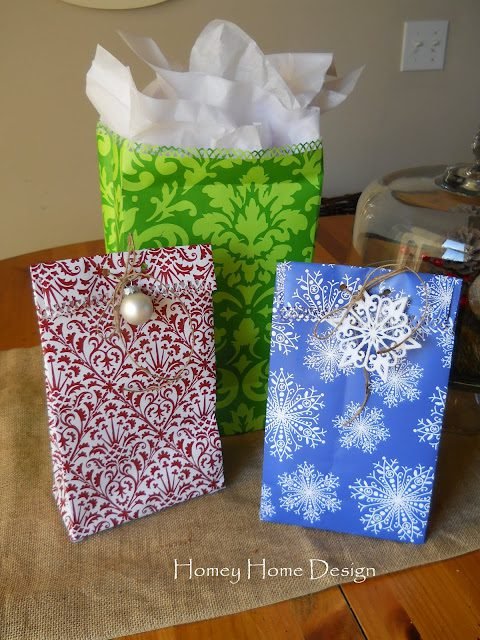 5. Grocery Store Bags
A lot of grocery stores have holiday prints on their paper bags around the holidays. Save these bags and use them to wrap gifts.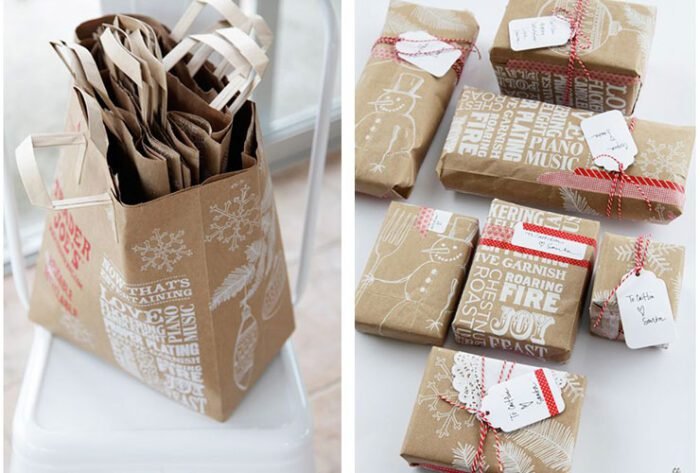 6. Painted Cookie Boxes
Whether you make the cookie boxes yourself, or purchase some and decorate the boxes by painting them so they are fun and unique, these are unique ideas that really show your creative side.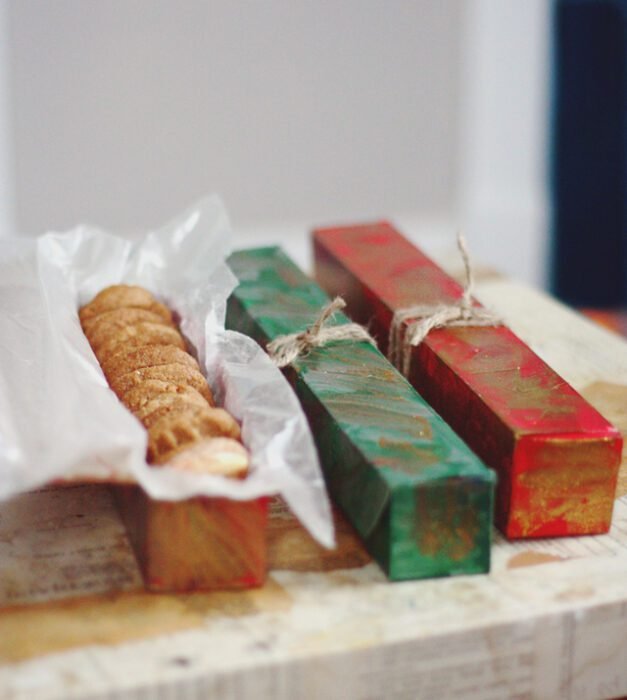 7. 3D Wrapping
I love this idea! Kids would be going nuts trying to keep their hands off the outside of the gift, while they wonder what's on the inside. It's a double gift or double excitement, depending on the 3D effect.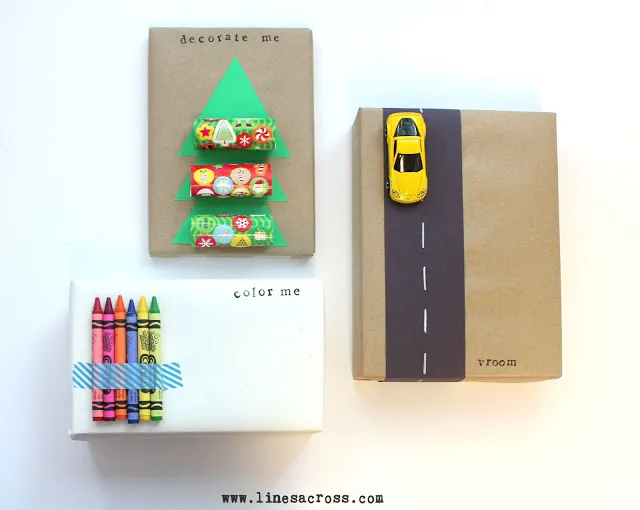 I hope these ideas inspire you!
Have fun and be creative.