This is coming out a little before Thanksgiving. Before you get upset with me and tell me that I'm rushing the seasons, understand that I've already thought of that.
The reason I'm bring up handmade Christmas decorations now, is that a lot of people get together with family for Thanksgiving. It's actually a great time to make memorable Christmas ornaments together. Kids often love crafts. If your holidays means a lot more children in your home, then these are great ideas to get started. If you won't have kids around, then have an adult crafting party! Have fun creating and making memories.
This is part of the Frugal & Healthy DIY Holidays event. Use the link to see a lot more posts like this one with recipes and DIYs.
Handmade Christmas Decorations
If you'd like some Christmas Tree Ornament ideas, check out 12 DIY Old Fashioned Christmas Ornaments.
I chose some of my own favorite ideas that we've made in the past or that we want to make. They are a mix of classy, vintage, old fashioned, and modern fun. Choose what fits your lifestyle and holiday look.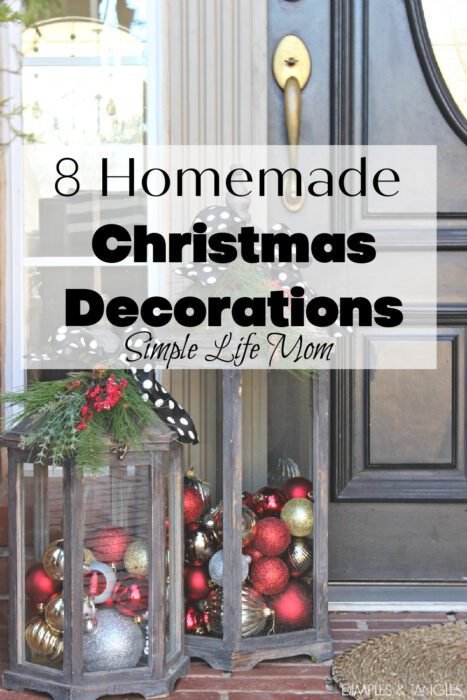 Holiday Crushed Ice Candles
I never heard of these candles until my mom told me about them. This is something her mom did with her when she was a girl. We couldn't really burn any of them, but they were super fun to make and the kids still talk about them, even though they were little when we first tried this project.
Warning, glitter will be everywhere, as well as a lot of smiles. Learn how to make them by clicking here.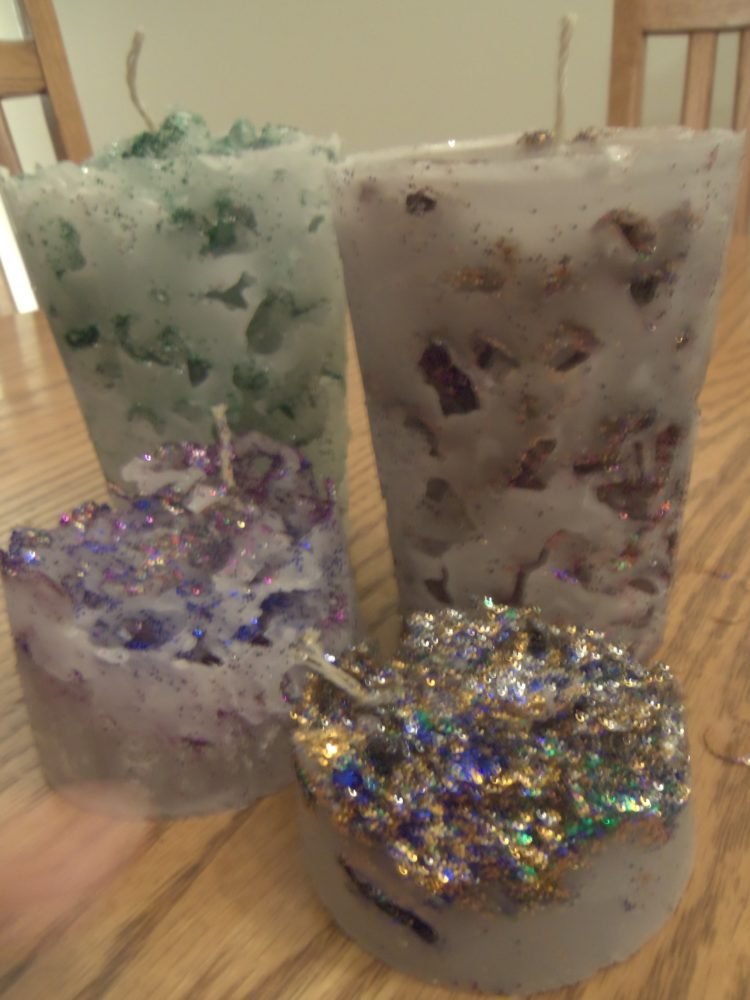 Christmas Soap
Yes, soap is a decoration. Beautiful soap bars add beauty AND scent to a bathroom or kitchen sink and are useful at the same time! I have a lot of Christmas soap recipes. Check out 6 Christmas Soap Recipes and 9 Christmas Soap Recipes.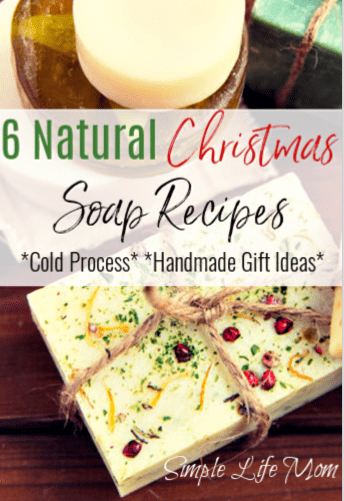 Cranberry Popcorn Garland
Popcorn garlands are not just for the tree. This cranberry popcorn garland is beautiful draped over doorways and mantles. It's an old fashioned Christmas decoration that creates good memories. It's something that a family can take turns at and do together (Thanksgiving gathering fun!). Get some good tips here.
Plaid Pillows for $3
Heidi teaches you how to make pillows out of small throw blankets. I doubt Target has anything like that for $3 any more, but you can find different prints of cloths or blankets at the dollar store or other stores. It doesn't have to buffalo plaid so be creative! Get the pattern here.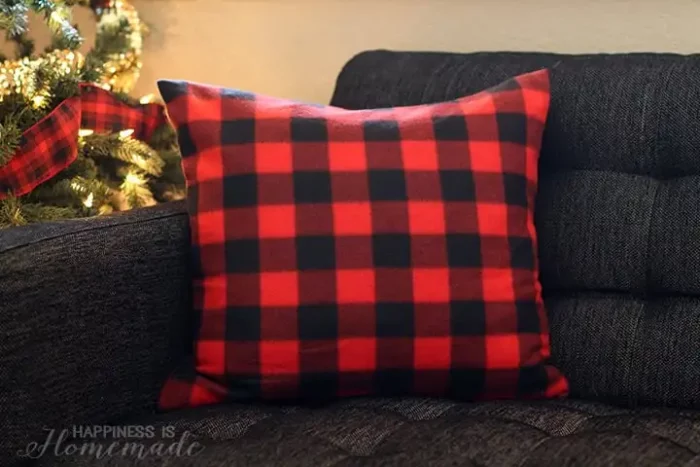 Coffee Filter Garland
I think garlands add to the Christmas festivities. These caught my eye, because you can pick up a bag of coffee filters for very little and can dye them in multiple ways. Be creative and use this as a stepping stone to make it your own. Get the steps for the garland in the picture by visiting here.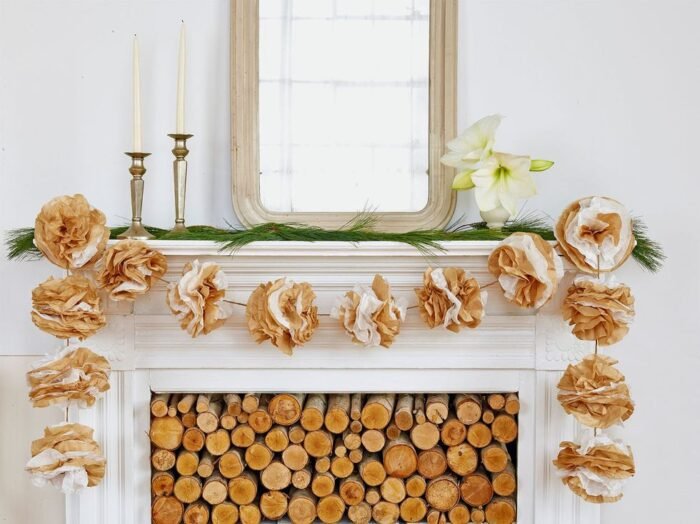 Homemade Candles
Healthy wax candles can be made for the holidays as a decoration, gift, and to scent the room. They create a cozy atmosphere. You can use vegan ingredients to make natural candles as well. I never use fragrance oils of course. No need making something natural and then adding something toxic. Instead, use essential oils as a healthy alternative. Learn how to make your own candles here.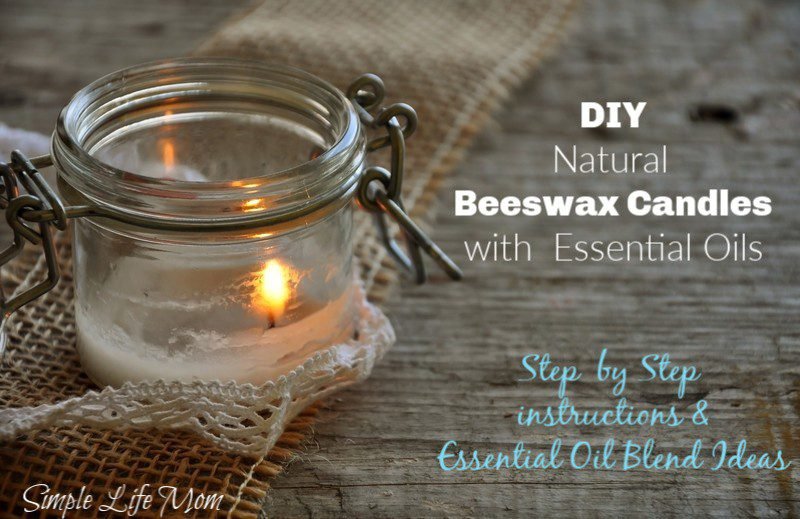 Chalk Pen Galvanized Buckets
Since we have a lot of animals, I feel like I'm always going to farm stores that have some type of galvanized buckets. I think this craft can work whether you find these high narrow buckets or the more common short, fat buckets. Either style will look good with the ribbon and garland. Get some more tips by visiting here.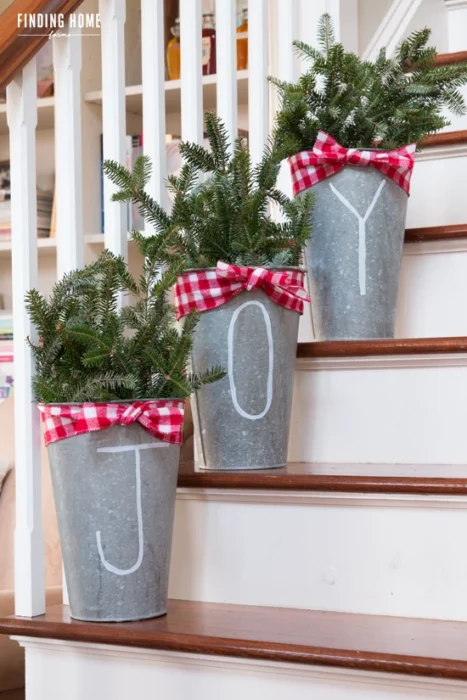 Christmas Lanterns
Here's another beautiful decoration idea. Lanterns don't have to have candles inside of them. Instead, add garland with Christmas lights, Christmas bulbs, or glitter garland. Put these lanterns on your porch, in your entrance, by a fireplace, or in a bare corner of the house. Get more ideas here.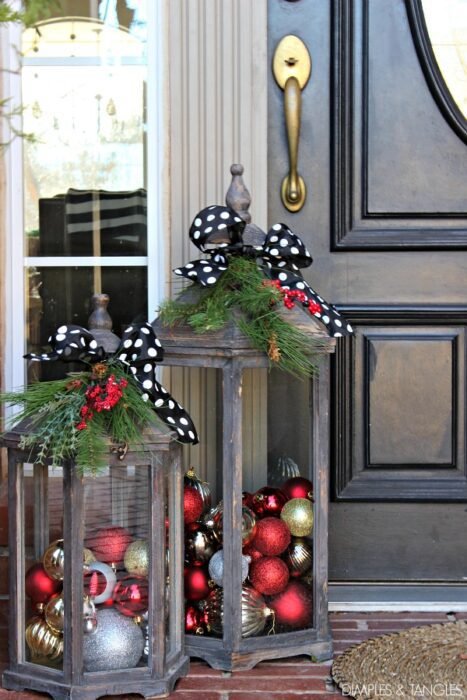 I hope these 8 ideas have inspired you to add some natural, as well as fun, decorations to your holiday season. Many blessings to you.
Take a moment to leave a comment and share this post please.