I love old fashioned Christmas trees; the kind where the ornaments are unique and different, and where each one means something special and different to the family members who made them or received them. They often hold special memories of when kids were little or friends lived closer. DIY Old Fashioned Christmas Ornaments make me think of times with my family, and I can honestly say that those are mostly good times that are very special in my heart.
This year, my family and I wanted to make a few more ornaments. These are our favorites, and we wanted to share them with you. I hope they give you some great ideas and fun times making a mess at the kitchen table or living room floor with each other.
12 DIY Old Fashioned Christmas Ornaments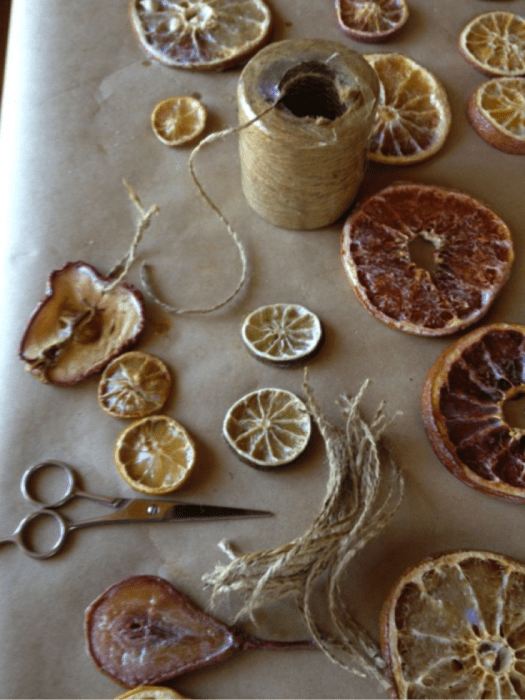 Old Fashioned Fruit Ornaments from Glyniss Witwer
I've always wanted to make fruit ornaments. I've seen them done very tastefully on trees before, or even as garlands on fireplaces. They'd be lovely on a cranberry garland as well. These are definitely traditional and when dried properly they can last for years and never mold, because there is no moisture left in them.
Pinecone Gnomes from Fun Family Crafts
I couldn't resist adding these little guys. My kids thought they were hilarious and wanted to make them immediately. You can so easily add your own style and character to each one. I like them on the tree, but they really stood out on a hanging wreathe, adding that little extra touch and fun.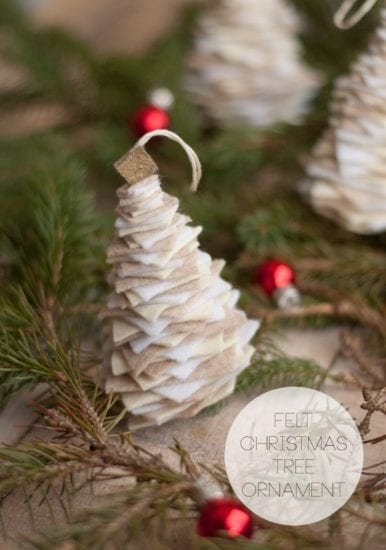 Felt Christmas Tree Ornaments from This Heart of Mine
A lot of cutting, but you can use a paper cutter as well as scissors. Mine cut through the thin felt easily. I think it's a great idea to add such a simple pop of color by using whatever felt color that you like. Instead of using white or off white, greens, red, or other colors can work beautifully as well.
DIY Wood Slice Christmas Ornaments from Mountain Modern Life
It's actually pretty cheap to pick up a wood burner from a craft store. You can pick up attachments to make the designs, or make the ornaments with a single tip and by hand. We did this with the names of God last year and it came out beautifully.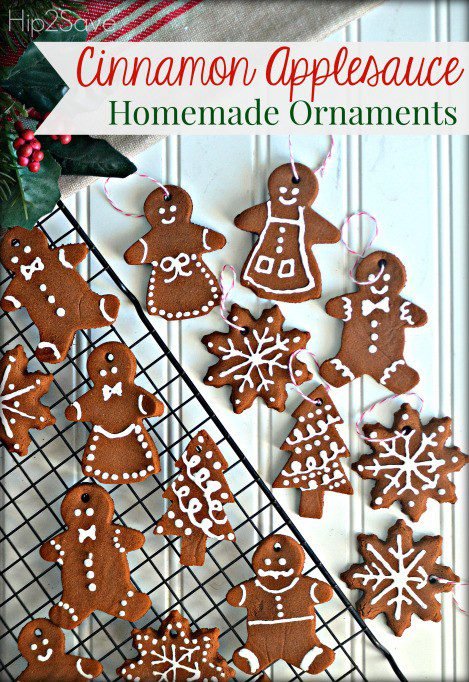 Cinnamon Applesauce Ornaments from Hip 2 Save
I haven't had great luck with cinnamon ornaments coming out very pretty. I made them too thin where the corners burned, but these instructions are just the fix. Making sure they are thin, but not too thin is key. I've never iced mine before, but icing adds so much fun and character. They really stand out and last all season.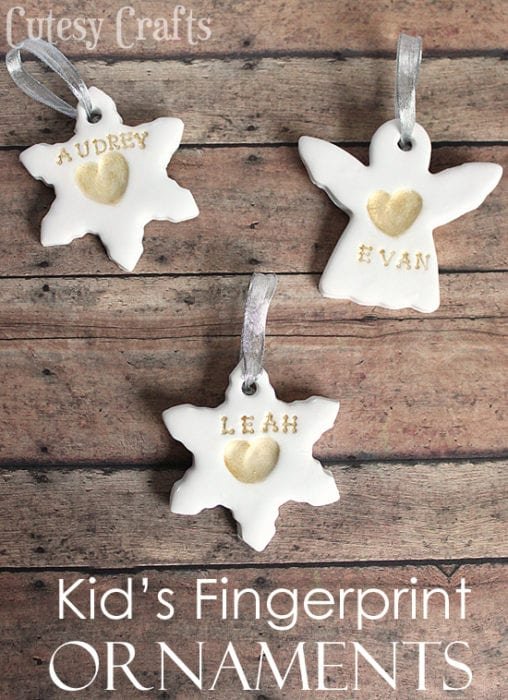 Kids Fingerprint Ornaments from Cutesy Crafts
This is such a cute idea. I have a few picture ornaments of the kids when they were tiny and they always pull my heart strings. Thumb prints are a great way to hold onto those memories.
Easy DIY Wooden Sled Ornament from Fire Flies and Mudpies
This is just way too cute and easy! I love the simplicity. Even 3 year old's can make these with help. They may not be perfectly straight, but they'll have fun and you'll have great memories. Make one or two as an adult and they add that old fashioned touch to your tree or wreathe.
DIY Christmas Wreath Ornaments from Sadie Seasongoods
Mason jar lids! Lace, burlap, ribbon…fun, easy, and cute idea. These are actually beautiful napkin holders.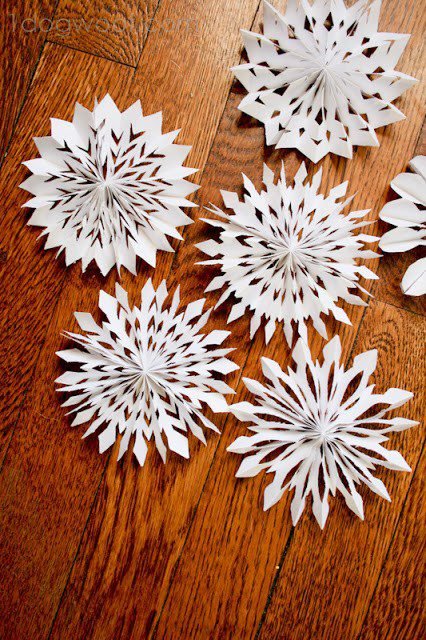 Medallion Snowflakes from 1 Dog Woof
You can always decorate with snowflakes. We decorated with snowflakes when we lived in Africa even! They're just pretty and add a festive cheer to the room and that old fashioned, festive touch.
Handmade Star Wire Ornaments from Alyssa & Carla
You have to check out how these are made! Simple! Without it, mine would end up looking like lumps. We still have some on our tree that my daughter made about 10 years ago.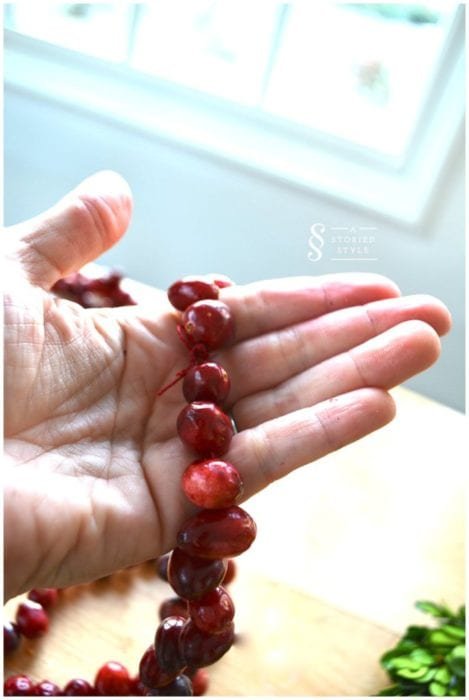 DIY Cranberry Garland from A Storied Style
You can't go wrong with a cranberry or popcorn garland! I think they look so much more beautiful than a tinsel garland. A Storied Style gives great tips on keeping the cranberries fresh throughout the season.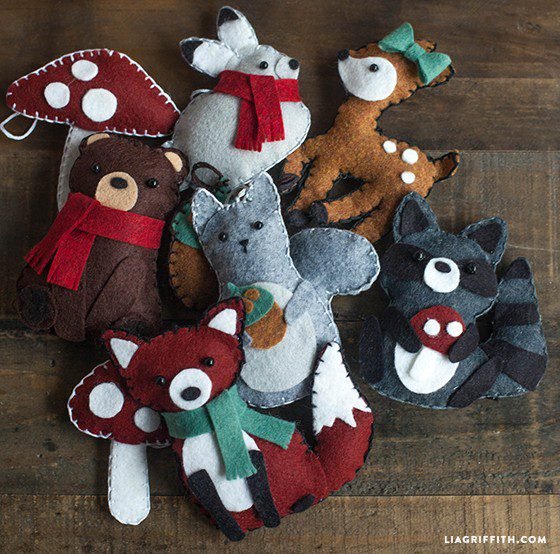 Animal Felt Ornaments from Lia Griffith
No old fashioned tree is complete without some felt ornaments. These woodland creatures are so adorable. We actually made them over the Thanksgiving holiday with family. They turned out so cute!
There you have it!
12 of my favorite DIY old fashioned Christmas ornament ideas for this year. I hope you found something you like or are inspired to make your own creation.