Save this to make at Thanksgiving or other family gatherings! Vintage Christmas ornaments can be very special, and a great way to express your personal experiences and personality.
I put together an article a few years ago on Old Fashioned Christmas ornaments. The old fashioned method of using dried orange rings, homemade dolls, grass woven stars or angels, and many other handmade ideas is timeless. You can see those 12 ideas here: 12 DIY Old Fashioned Christmas Ornaments.
These ideas are also handmade and classic and part of the Frugal & Healthy DIY Holidays event.
Before I list the others, I have to mention Old Fashioned Popcorn strings. You can use thread and needle and string popcorn to make a classic garland. This is time consuming, but the whole family can take a turn.
While you're at it, enjoy eating some homemade Kettle Corn.
Homemade Vintage Christmas Ornaments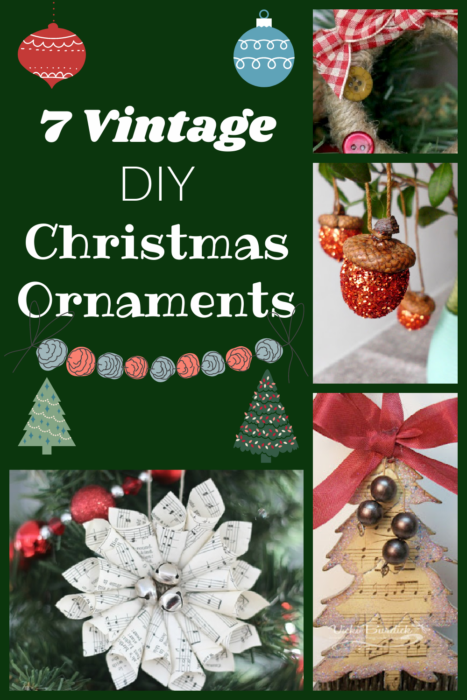 Paper Snowflakes Ornaments
This craft looks so intricate and even difficult to make, but they are actually pretty easy. I love the classic snowflake look that they give. They'll look wonderful on any tree. Get the instructions from Tifani Lyn.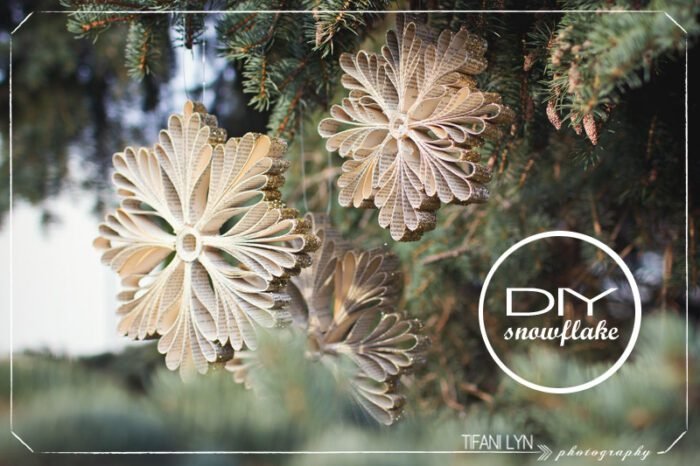 Pine Cone Bow Ornaments
Make use of the pine cones that grow near your home by transforming them into ornaments. These add a natural look onto the tree while adding beauty with the ribbons. Get instructions from Make It & Love It.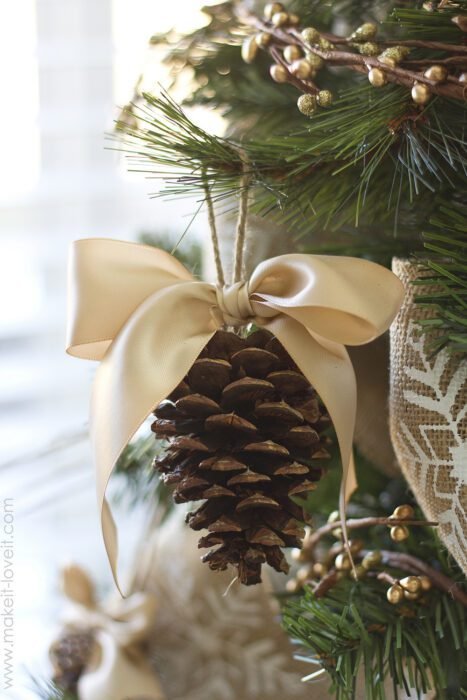 DIY Glitter Ornaments
These aren't as old fashioned as others, but glitter is definitely vintage. The natural woodland look that's spiced up with glitter makes a beautiful addition to the tree. Get the instructions from Curious and Catcat.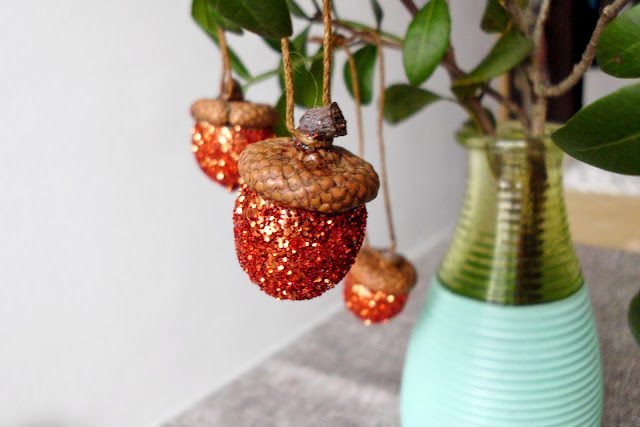 Christmas Music Wreath Ornaments
I love music, and Christmas music holds a very close place in my heart. These old fashioned Christmas ornaments fit onto a vintage tree perfectly. Learn exactly how to make them by heading over to Lovely Etc.
Wood Slice Christmas Ornaments
We found a wood burning tool at Salvation Army one year. My kids worked hard burning the names of God and words of Hope into wood slices that we made and bought. You can find some here. Learn some more ideas by heading over to The Simply Crafted Life.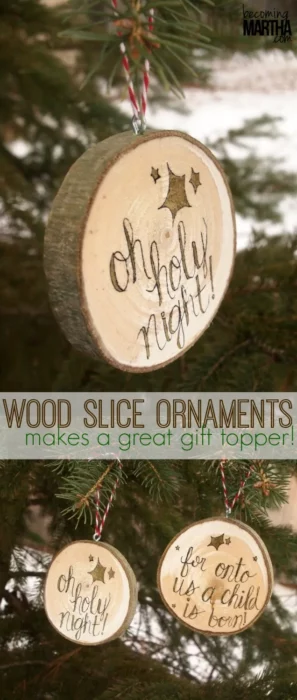 Christmas Music Trees
Here's another way to use Christmas music pages!
Add a burned look to the edges for a more vintage look, or add the glitter as suggested by It's a Stamp Thing. This project does not take long and only uses a few supplies, making it a frugal and beautiful project for the tree.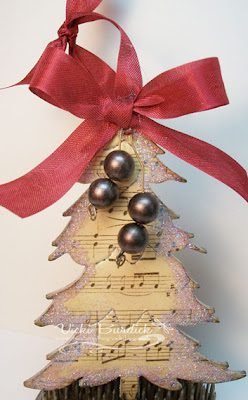 Twine Christmas Tree Ornaments
These are another fun and classic ornament. You'll need the ring from mason jar canning, some twine, and some ribbon. You can add buttons, glitter, or other small decorations to the twine wreathes to make them your own style. Learn how to get started by One Crazy Mom.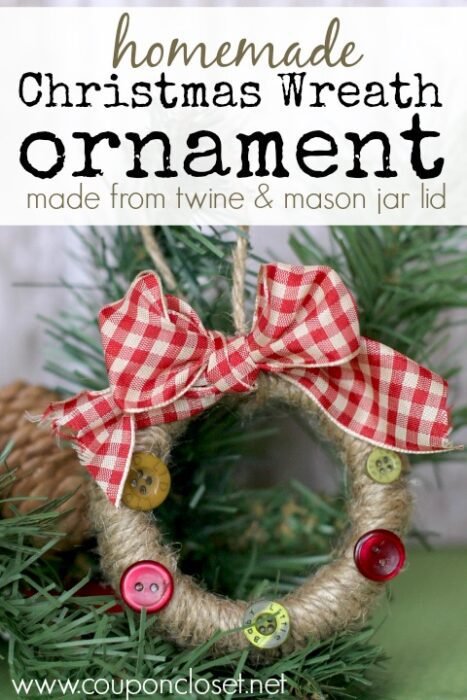 I hope you've enjoyed these great ideas from crafting people around the county.
Join us for the other DIY crafts, gift ideas, and recipes with the Frugal & Healthy DIY Holidays.