This truly is an easy apple pie recipe. It is made from scratch, yet is still easy and great for a crowd.
Why is it easy? Because you don't have to mess with making a picture perfect pie topper, the dish ends up helping it all come together beautifully.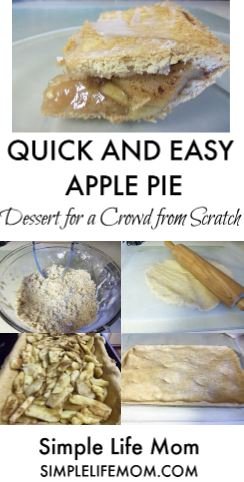 It's great for a crowd – yeah, you got it – because it makes a lot.
I make this in a 9in x 12in glass baking dish. Again, great for when you want to throw something together when you know a group is coming over or those holiday evenings when family comes to visit. It's easy and delicious!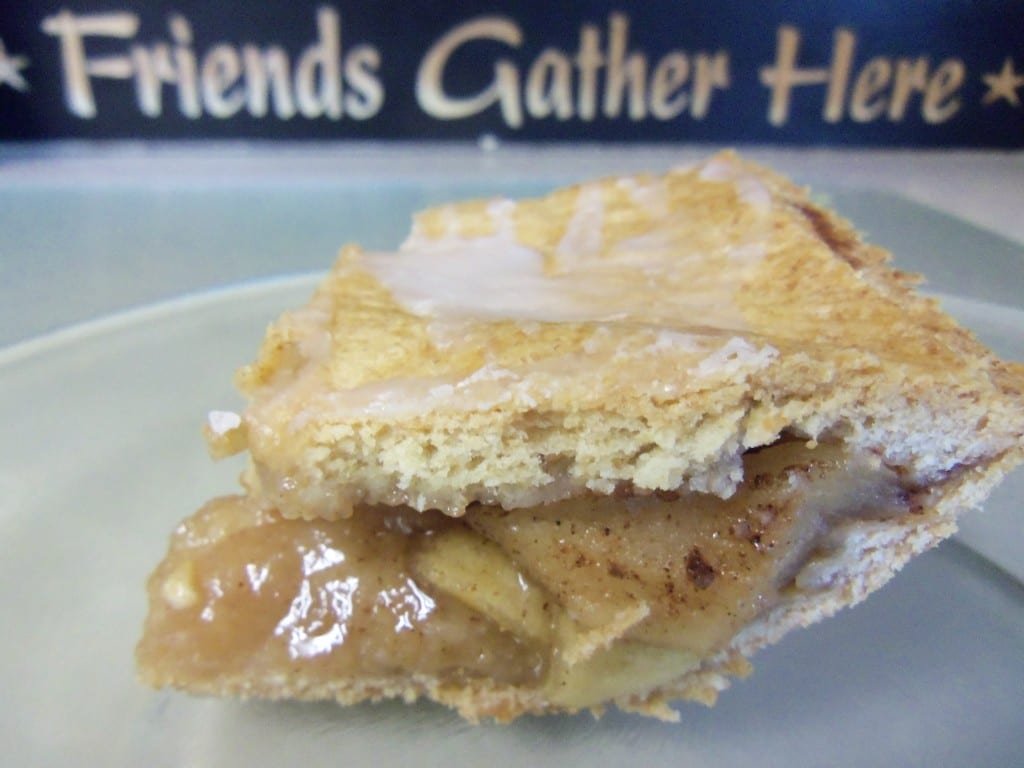 Easy Apple Pie Recipe Step by Step with Pictures:
Mix dry ingredients together. In a separate bowl, whisk eggs and lemon juice and add to dry ingredients.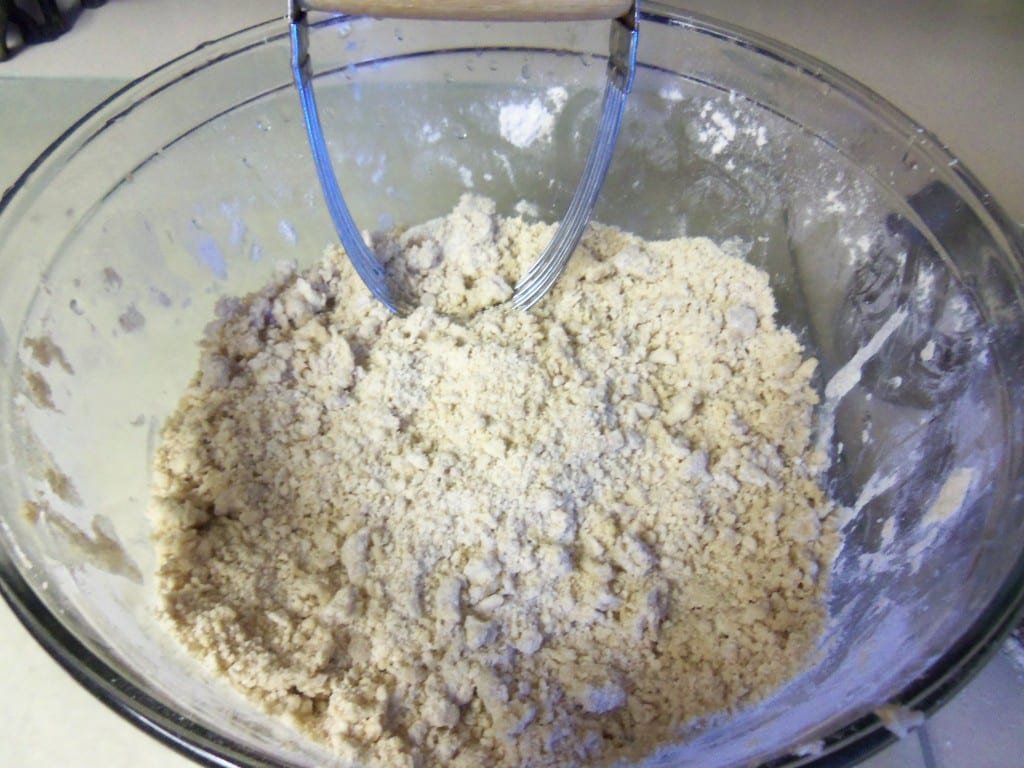 Cut in enough water to make pea sized crumbs. Knead into dough (just long enough to make it come together. Do it too long and your crust will be tough).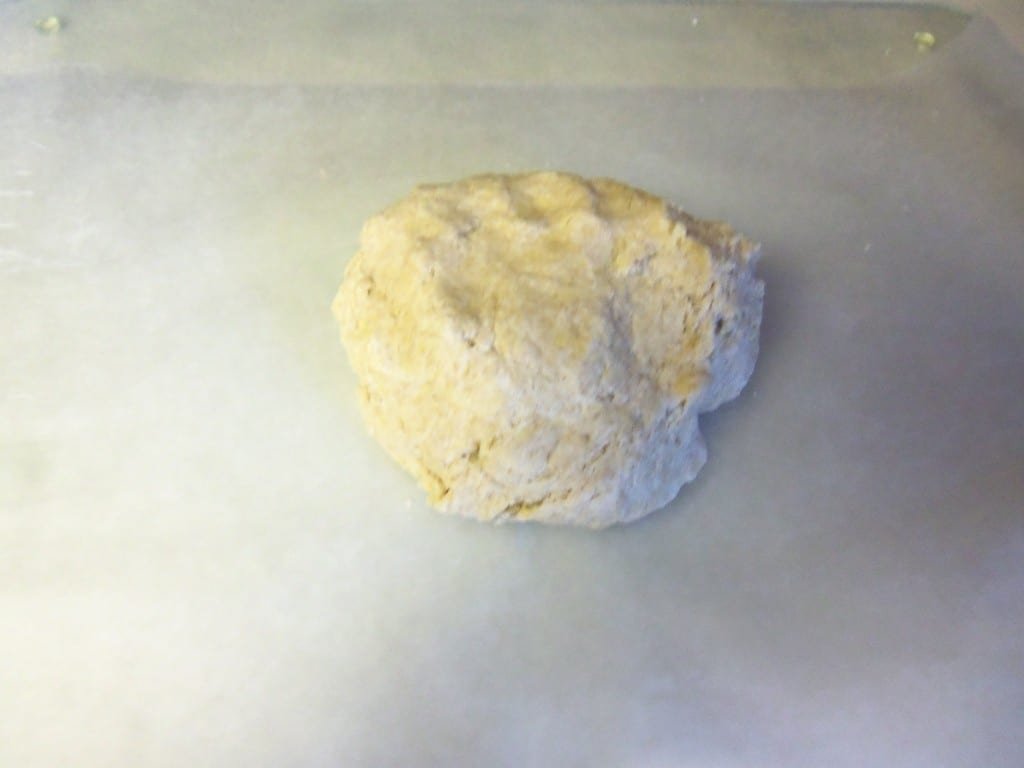 Divide into half. Place half on a sheet of parchment paper. Place another piece of parchment paper on top and roll out so that 1 inch hangs over the edge of your dish.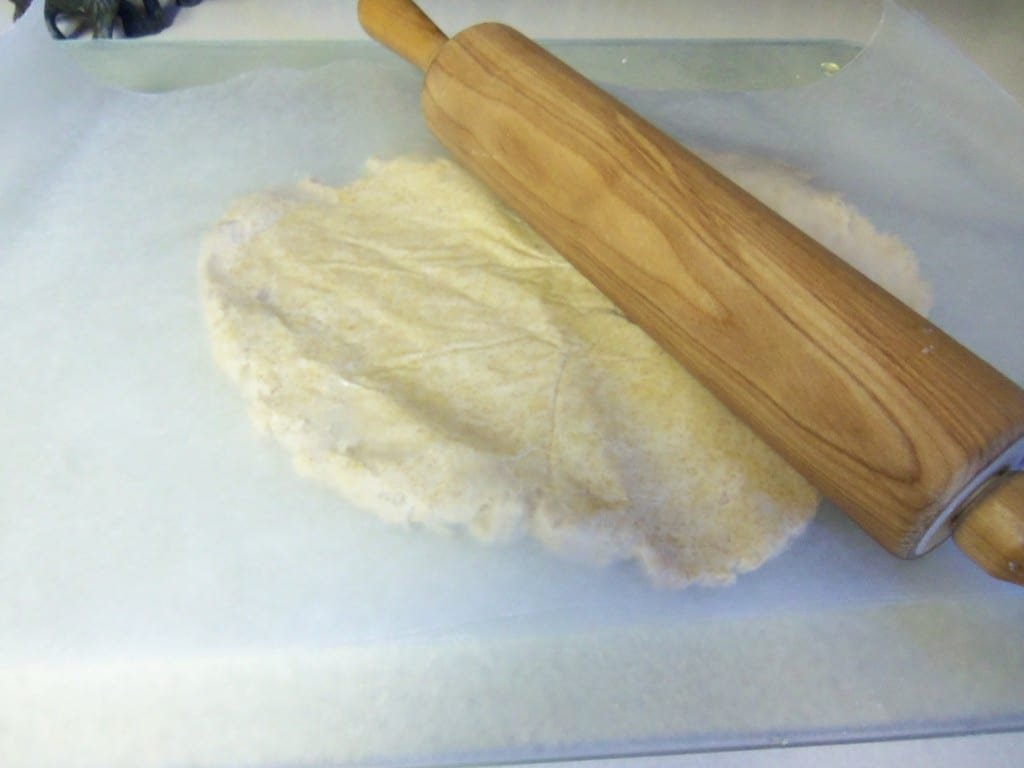 Leave dough hanging over the edge until you put the top on.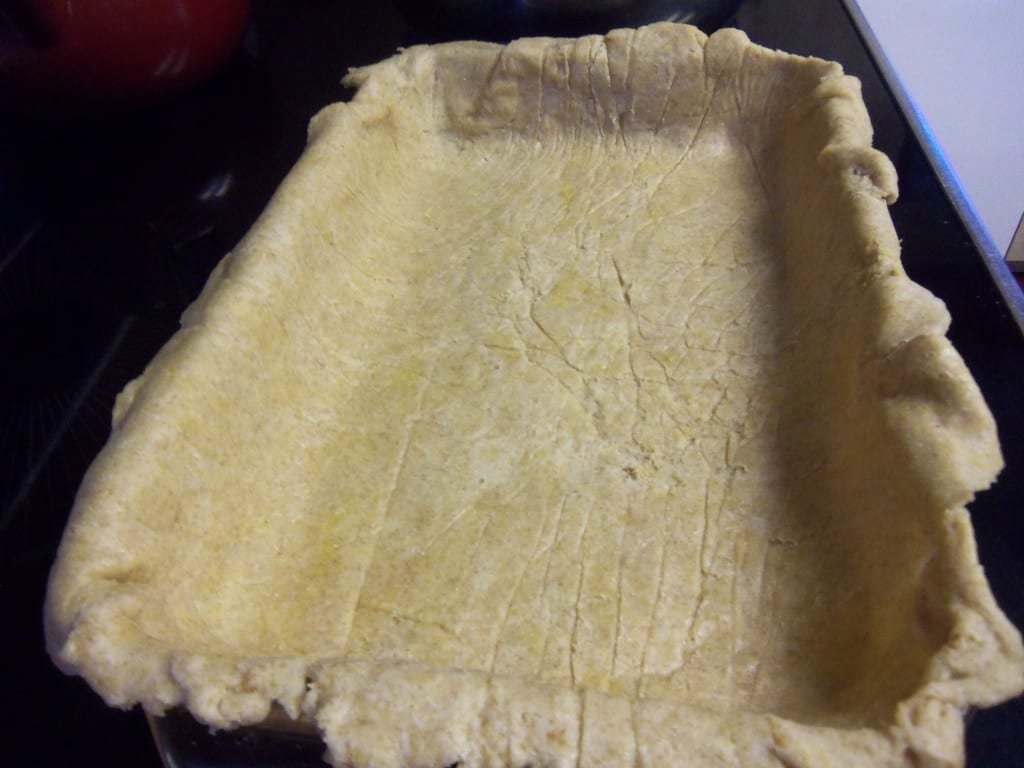 Mix sugars, flour, cinnamon and nutmeg into the apples and pour apples onto the crust.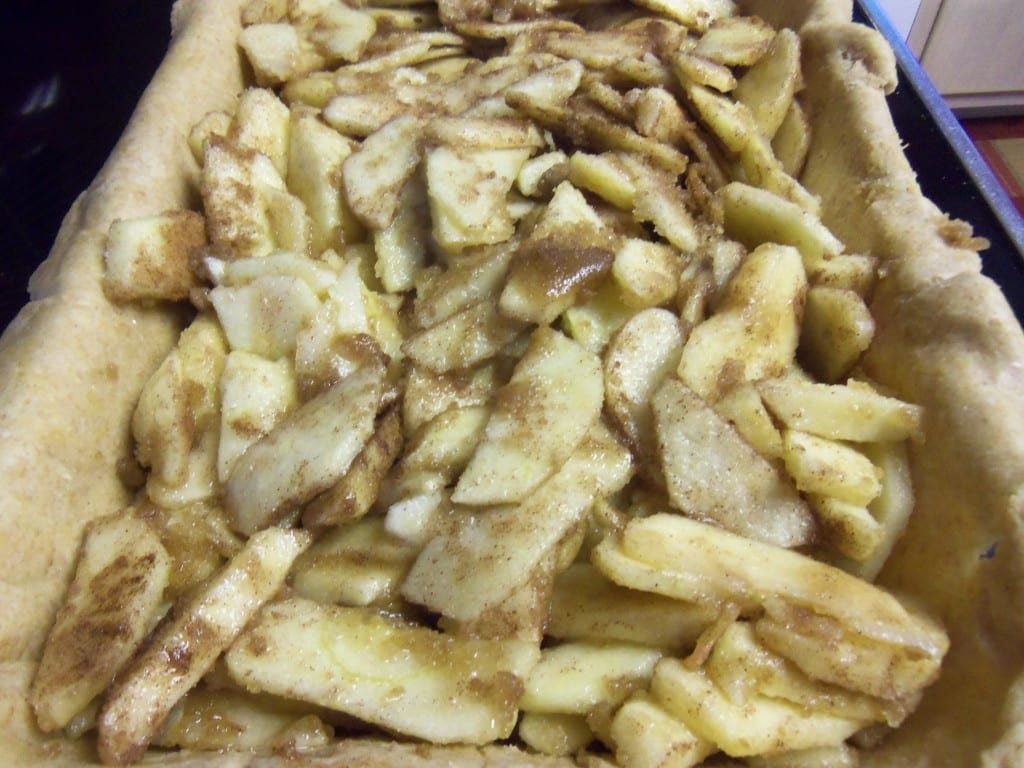 Roll out second sheet of dough and place on top. Press to seal dough, then run a knife around the edges to trim off the extra dough. Make slits in the top for ventilation.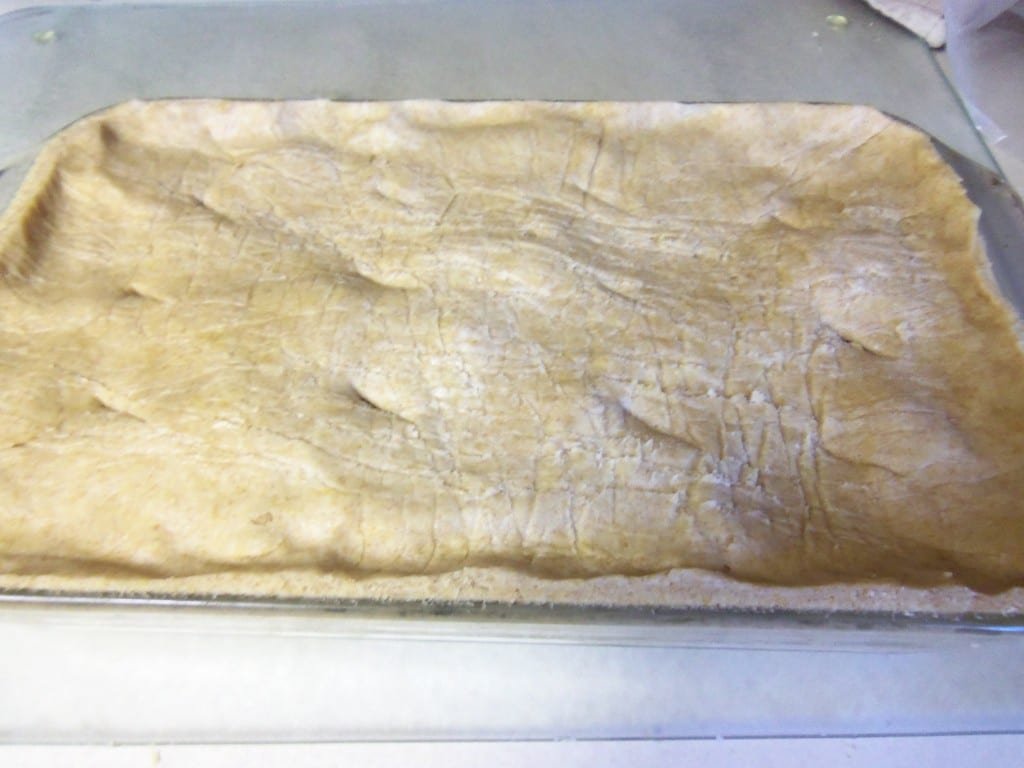 Bake at 375 degrees F for 45 minutes, or until golden brown.  Mix together glaze ingredients and drizzle over the top after pie cools.  I drizzle a little over the top for looks, but then provide a small jar for people to add more onto their own slices if they like (Some people like a little, some a lot).
Quick Apple Pie Recipe
Quick Apple Pie
A 9×13 from scratch apple pie recipe
Instructions
Mix together flour, salt, baking powder. Cut in butter.

4 cups unbleached all purpose flour,

1 teaspoon salt,

1 teaspoon baking powder,

1 cup butter

In a separate bowl, whisk eggs and lemon juice.

2 eggs,

2 tablespoons lemon juice

Add to flour mixture. Cut in enough water to make pea sized crumbs. Knead into dough (just long enough to make it come together. Do it too long and your crust will be tough).

8-10 tablespoons cold water

Divide the dough into half. Place half on a sheet of parchment paper. Place another piece of parchment paper on top and roll out so that it's large enough that 1 inch hangs over the edge of your dish. Leave dough hanging over the edge until you put the top on.

Mix sugars, flour, cinnamon and nutmeg into the apples. Pour apples onto the crust.

1 cup sugar,

1 cup brown sugar,

1/4 cup unbleached all purpose flour,

2 teaspoons ground cinnamon,

1 dash ground nutmeg,

5-6 tart apples

Roll out second sheet of dough and place on top. Press to seal dough, then run a knife around the edges to trim off the extra dough. Make slits in the top for ventilation. Bake at 375 degrees Fahrenheit for 45 minutes or until golden brown.

Mix together glaze ingredients and drizzle over the top after the pie cools.

1 cup confectioners sugar,

1 tablespoon milk,

1 tablespoon lemon juice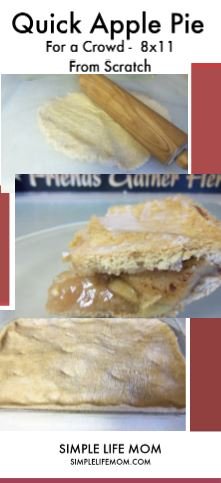 Save