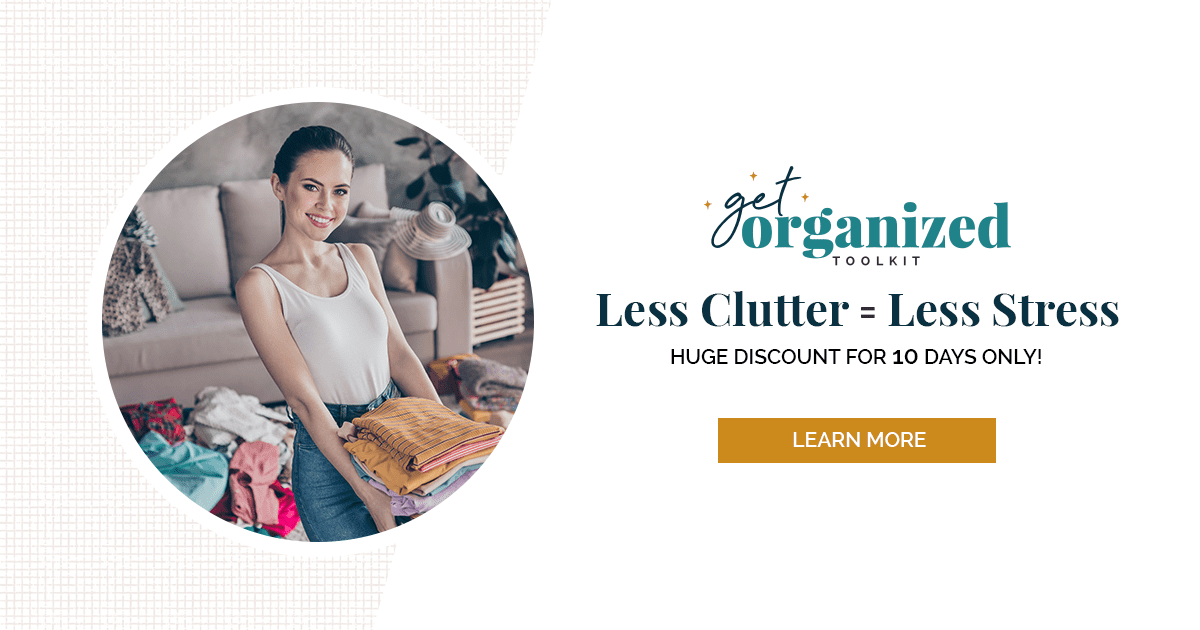 Did you know that you can get rid of ants, flees, mites, and ticks just by using a natural, organic mineral found in the bottom of the ocean? Well, the nice thing is, you don't have to do any deep sea diving. Good quality diatomaceous earth can be purchased and used in and out of the home to get rid of insects naturally.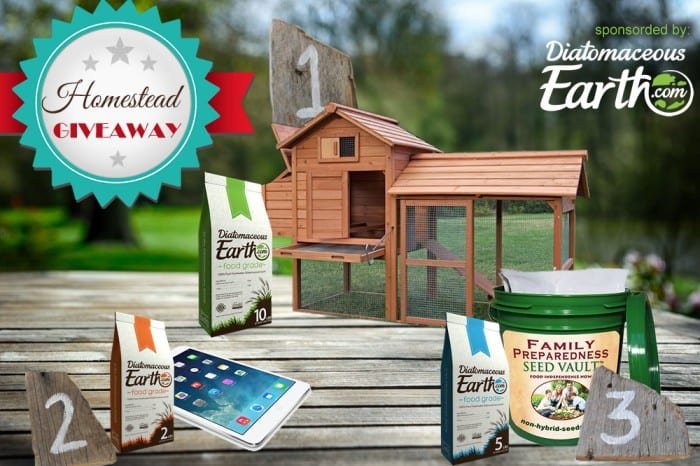 The Giveaway below features 3 prizes worth $847. Each prize contains a bag of Diatomaceous Earth. Along with this, each winner will receive a second special prize: a chicken coop, ipad mini, or 35lbs of seeds! I would love to win any of these prizes. In fact, the chicken coop looks a lot like what I keep our rabbits in. 🙂
The reason I really like the idea or getting rid of insects naturally is that we are saturated with bug sprays…..everywhere!! People drench their yards in poisons throughout the summer, call in companies to spray monthly, use pesticide bombs in their homes to get rid of fleas.
Anything that removes those poisons, and instead gives us something that naturally does the job, is big on my list of things to learn about.
So, if you win, how will you use it?
I've put together a few ideas to get you started. The general understanding is that Diatomaceous Earth needs to be kept dry to work. I know it works on slugs. I had an infestation of slugs in my garden. There were hundreds of them and they were eating everything. Between natural remedies like this and giving them what seems to be their favorite plant in the world (marigolds) so that they would leave my veggies alone, I was able to rid my garden of them completely!
A lot of natural farmers will use Diatomaceous Earth to dry out damp areas as well. It's very absorbent.
Here's a couple of ways you can use it if you win:
Get Rid of Ants in the Yard
You can place 1-2 tsp of Diatomaceous Earth in a spray bottle (or 4 Tbsp in a gallon sprayer) and spray ant mounds that you find in the yard.
As with any mineral, use a mask and do not inhale!
Get Rid of Fleas in the House
Vacuum, dust the area with Diatomaceous Earth and let sit for 4 hours, then vacuum again. Remember to use a mask when vacuuming.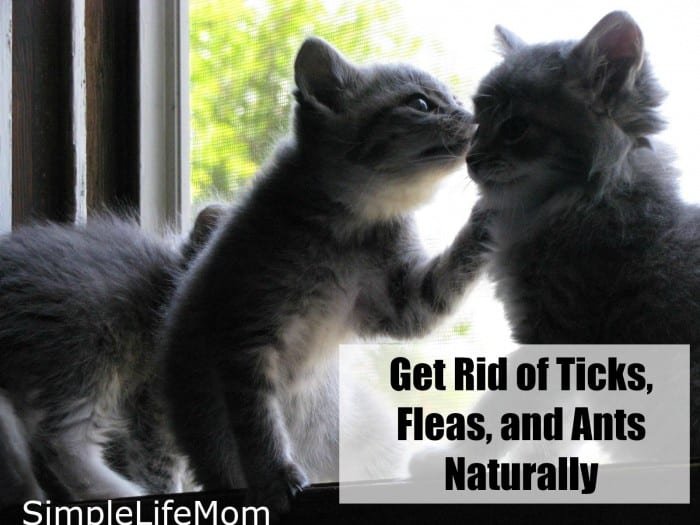 This fun giveaway has 3 Prizes!!
Prize 1: The Tavern Backyard Chicken Coop ($449 value) and 10lb DE
Prize 2: iPad Mini ($249 value) and 2lb DE
Prize 3: Family Preparedness Seed Vault ($149 value) and 5lb Food Grade DE
Have Fun!!
Save