This homemade natural wood polish with essential oils is such a great and effective option for cleaning the home with natural ingredients. Those essential oils give you the aromatherapy scent you want in your home and often kill germs in the air as you polish! Bonus!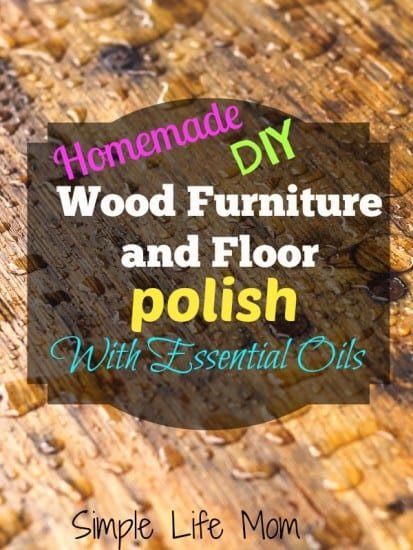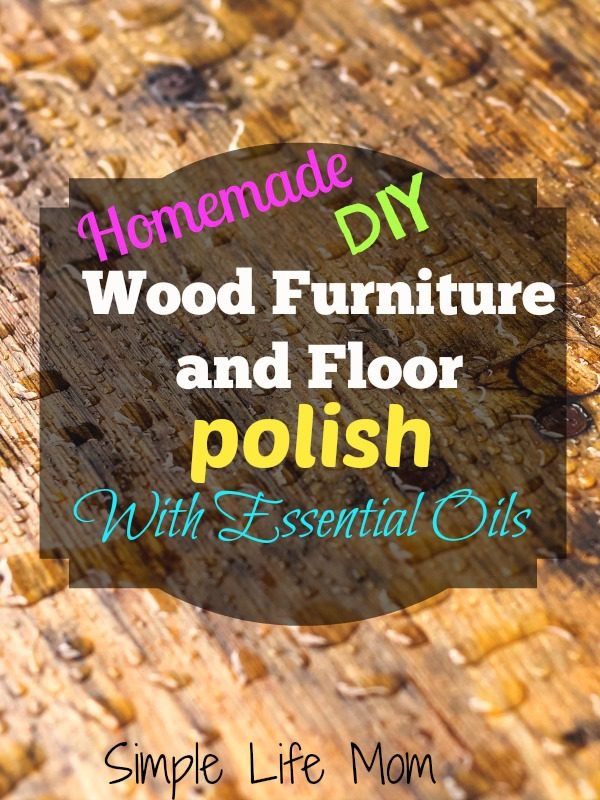 There are interviews about:
How to choose good quality essential oils
Essential Oils for animals
Essential oils and cancer research
Using essential oils to relieve stress
Essential Oils to enhance beauty
Essential Oil use with children
Oils that aid the thyroid and gut health
Ok, on to the Furniture polish.
All you'll need is 3 Ingredients.  That's it!
 And it creates a shine just as good as the nasty stuff that gives me asthma. You can add whatever essential oils that you like.
Essential Oils:
If you want a Citrus Scent: then add some Orange, Bergamot, Grapefruit, or Lemon essential oil, or a combination of the four.
For Light Floral Scents: try Lavender, Geranium, or Neroli. A great blend is lemon and lavender.
For a more Earthy Scent: try Fir, Cedar, or Patchouli. For a blend, try cedar and lime, or patchouli and lavender.
The Other Two Ingredients:
Vinegar
Oil
I said it was simple.  Jojoba Oil has a very long shelf life, is a light oil, and has little to no scent. This makes it my first choice of oil.  But you can use Grape seed, apricot kernel, sweet almond, or even olive oil. I like to use Organic Apple Cider Vinegar, but you can use plain white distilled vinegar as well.  Both work great.
Homemade Natural Wood Polish
You can adjust the ratios depending on where you live. If you live in a more humid climate, you may want to reduce the oil even more. An extremely dry climate may require you to increase the oil ratio until you have your favorite shine.
Homemade Natural Wood Furniture and Floor Polish
Instructions
Combine all ingredients in a spray bottle or seal-able container.

2/3 cup vinegar,

1/3 cup jojoba oil,

10 drops essential oils of choice

Shake well before each use. The vinegar will separate from the oil. But when you shake it well you'll get a combination of the two when you use it (just like salad dressing).

Spray lightly on a cloth, or directly on the wood, and shine.
Let me know if you've tried using anything similar and what your results were.
Here are some other cleaning recipes to try: