Having kids, especially boys, we have cuts and scratches that need to be taken care of. The neat thing is that it is not that difficult to make your own antiseptic ointment to heal and protect wounds.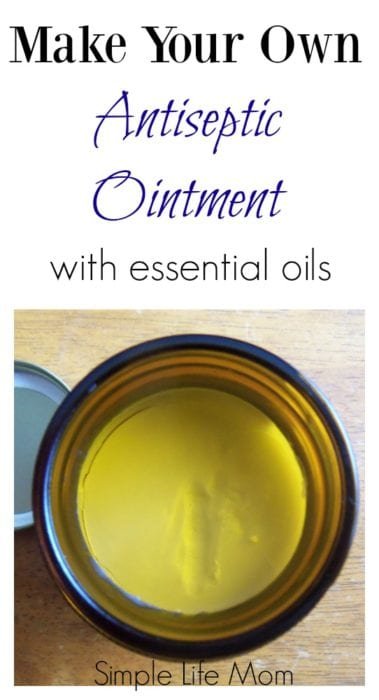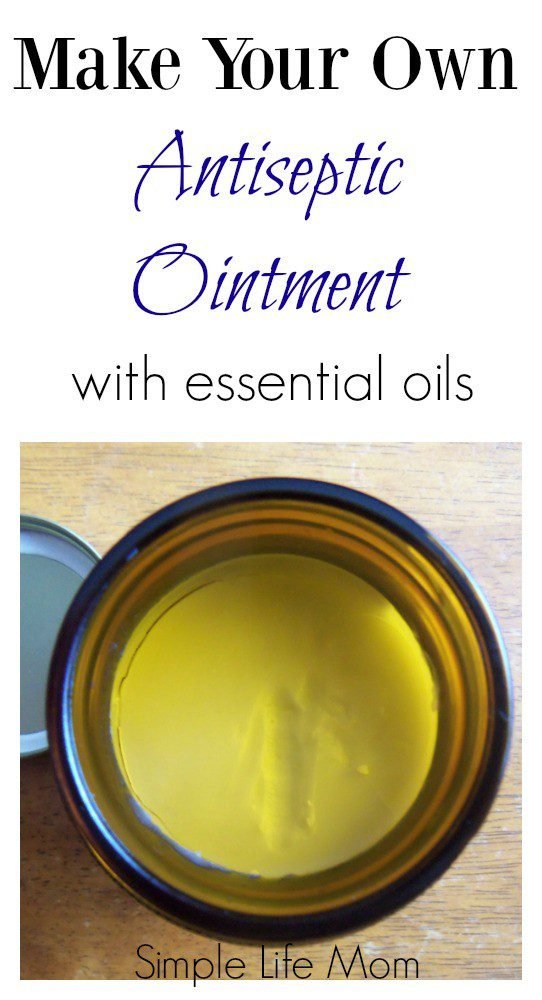 Calendula flowers (also knows as marigold or pot marigold) has anti-inflammatory and astringent properties which makes it very effective in ointments to help speed the healing of burns, bruises, cuts, and the minor infections.
Comfrey leaf is known to increase cell division, helping the wound heal more quickly, as well as being soothing to the skin.
Both of these plants can be grown and dried yourself, or you can often purchase them at local stores that sell natural products, as well online.
Rosemary is often cooked with, but it is a great herb for the skin.  It helps to preserve oils (slowing oxidization) and nourishes skin, helping hair follicles and skin to heal.
Tea Tree and Lavender essential oils are two more ingredients to use when you make your own antiseptic ointment.  While Tea Tree and Lavender disinfects, lavender adds a calming effect that can be appreciated when one of your kids has a cut.
Comfrey leaf, Calendula flower, combined with rosemary, tea tree, and lavender essential oils, makes for a very dynamic ointment that we always keep handy.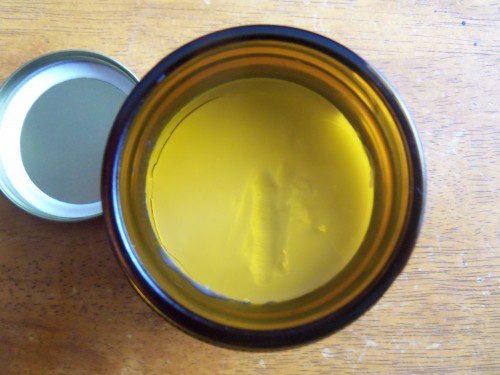 Homemade Antiseptic Ointment
If you have rosemary, you can add a sprig of that as well. Fresh herbs are wonderful to use as well.
This keeps easily for 6 months or more in a dark, sealed container. Use as you would any antiseptic ointment.
Antiseptic Ointment
Instructions
In a saucepan, mix in coconut oil, olive oil, and beeswax. Add comfrey and calendula and heat on very low for about 20 minutes. The idea is to extract the oils from the herbs, not fry them (though they may brown a little).

1/2 cup coconut oil,

1/2 cup olive oil,

2 ounces beeswax,

1 tablespoon comfrey,

1 tablespoon calendula

Remove from heat and add honey and essential oils. Stir until dissolved.

2 tablespoons raw honey,

5 drops rosemary essential oil,

10 drops lavender essential oil,

10 drops tea tree essential oil

Strain herbs using cheesecloth or a coffee filter. Discard herbs.

Pour into a wide mouth jar (wide enough for you to get your hand or spoon in when you need to use it).