You can do it!  You can make your own eye liner at home with great natural products like aloe vera gel, activated charcoal, cocoa powder, and water.
You can make it thick, thin, darker, lighter.
Hey, you can even add mica instead of activated charcoal and get some crazy bright sparkly color.
The big question is, does it work?  It really does!  I had to mess with the proportions until I got it how I liked it.  For example, I like the wetter recipe, rather than the compact, drier recipe.  I like mine with a little cocoa to give it that black-brown look that goes better with my complexion.
I think it stays on as well as the store bought soft pencil I was using.  I will say, don't use it and watch a sad movie or anything.  It will run if you cry or sweat a lot.  But for the average, non-extreme day, it is awesome, is very frugal, and…well…fun!
Black Eye Liner (Wet)
Ingredients:
Instructions:
Combine in a small makeup pot (emptied .5-1 oz lotion pot).
To use, dip brush into eye liner and wipe excess off onto a tissue.
Wash brush after each use.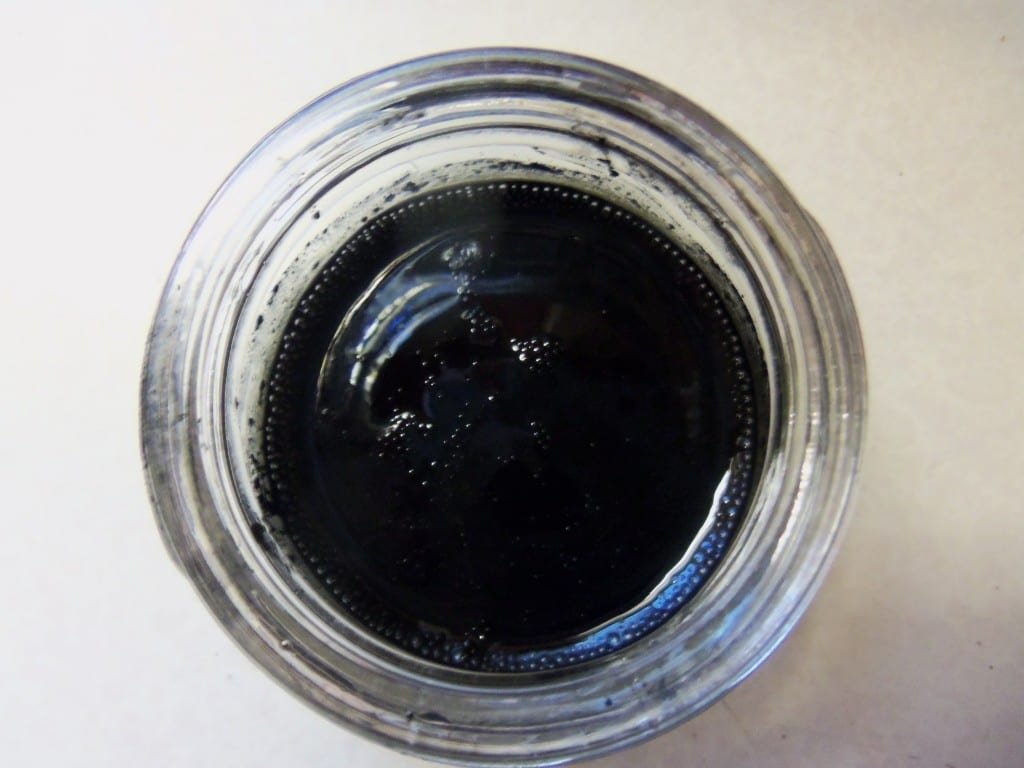 Black Eye Liner (Pressed)
Ingredients:
Instructions:
Add drops of water 2 at a time, stirring until mixture is completely damp, but still thick.
Press into small makeup pot.
Use with a small angled eyeliner brush.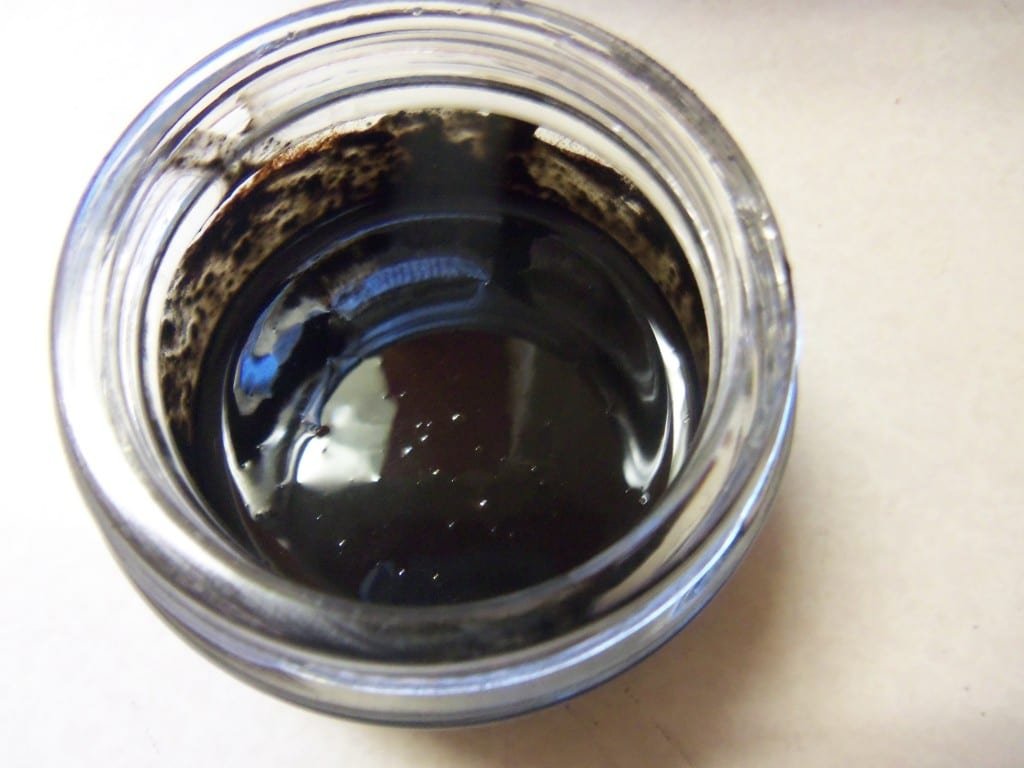 Brown Eye Liner
Black-Brown Eye Liner
**Note: you must clean your brush after each use so that you do not introduce bacteria into the batch.  You can also use and throw away cotton swabs each time if you blend your eyeliner.
**Also, this will run if you cry, sweat a lot, etc.  It is not water proof, but is great for normal daily wear.
Make sure you check out:
Save