This Natural Grout and Tile Cleaner recipe is the floor cleaning recipe of my dreams…well, if I did dream about cleaning floors they would clean themselves. But this recipe is great! Super excited to tell you about it!
Sometimes I come up against something that needs special attention. I have scrubbed my kitchen floor and bathroom tile many times, but without great results. I finally hit the jackpot though!! Here's the before and after photos:
I am not saying this did not take time and elbow grease.  It took me 30 minutes to get the paste onto all the grout in my kitchen.  Then I scrubbed with a wet scouring pad, taking time to spread it over the tiles and scrub them as well.  This is not something I will do monthly, but it is something I will do once a year.
The results were definitely worth the effort. I never knew the floor could look so clean. It was shocking!
Natural Grout and Tile Cleaner
Ingredients:
3 cups Baking Soda
1 cup Hydrogen Peroxide
Instructions:
1. Mix ingredients into a paste.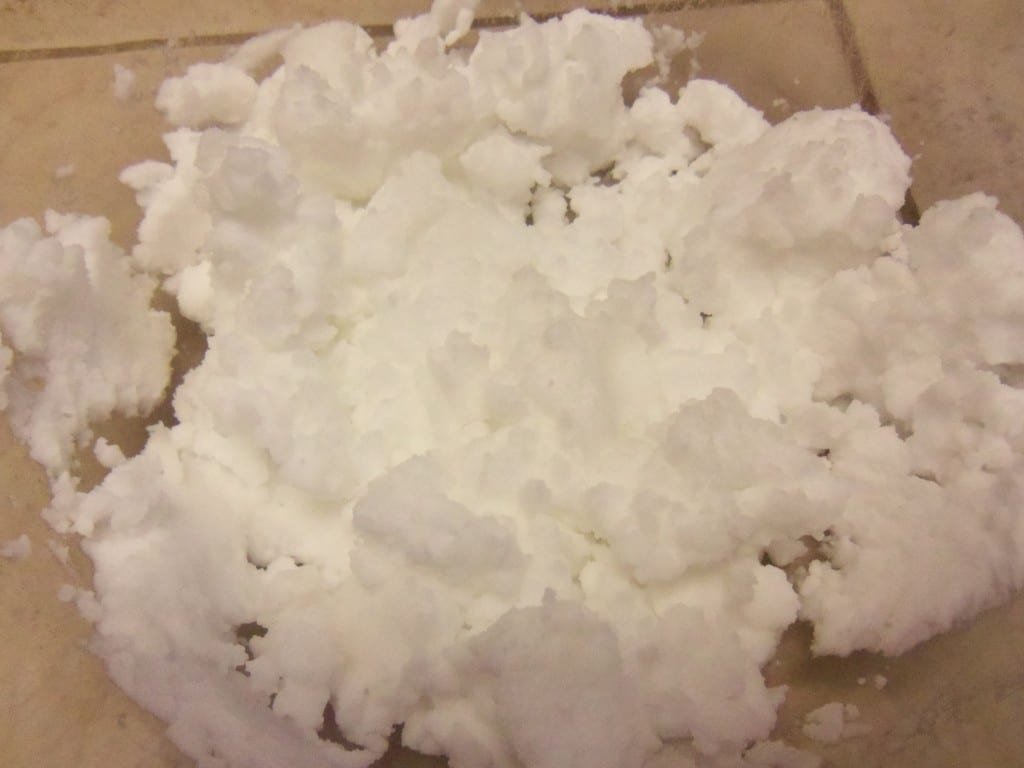 2. Rub paste onto grout. It was easier to get a clump in my hand and rub it on in one direction.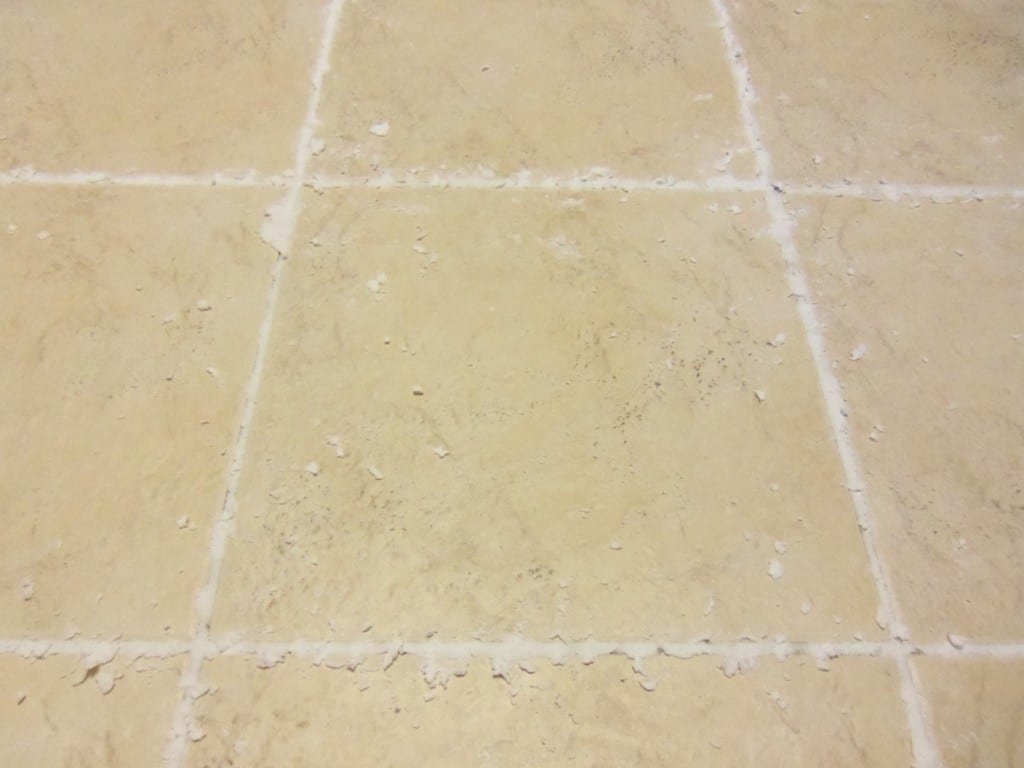 3. Wait at least 30 minutes and then scrub. You may be able to see how the right was darker because I hadn't scrubbed it yet.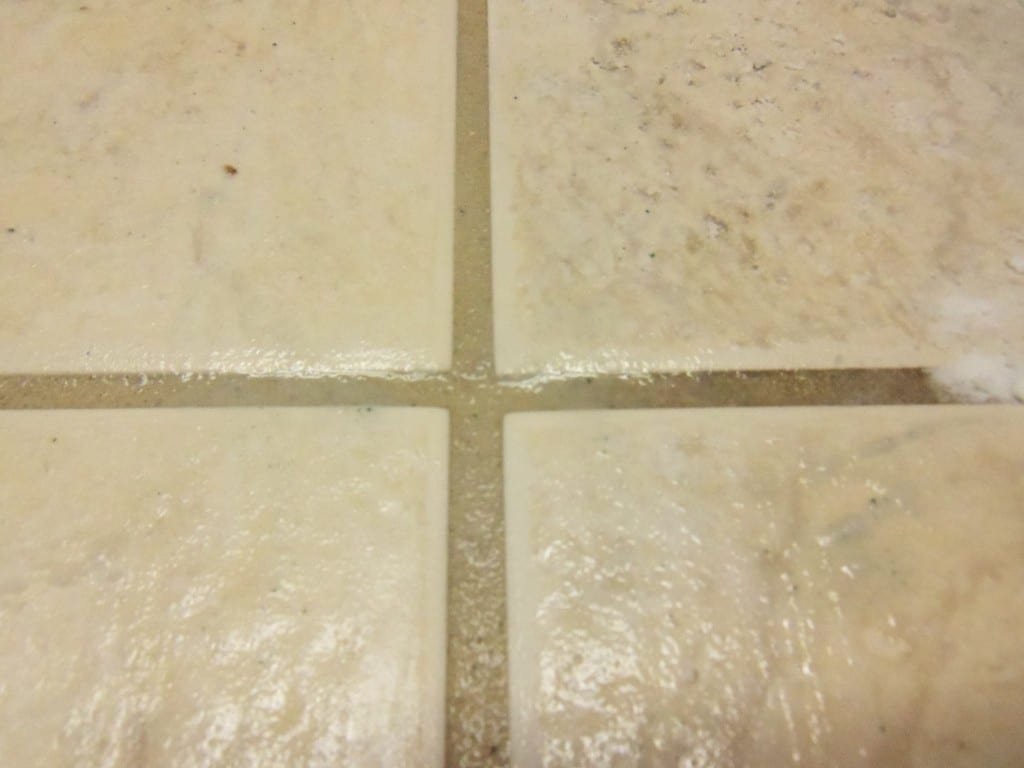 This is something that never happened with normal scrubbing, so even though it took elbow grease, it really did an amazing job that couldn't have happened without it.
***Next time I believe I will spray the grout with hydrogen peroxide, let it set, then come back and sprinkle with baking soda and then scrub. This will cut out the time of rubbing the grout cleaner on the grout. If you try this method instead, let me know how it turns out.
If you are not into using hydrogen peroxide, or you're out, here's a great alternative:
Baking Soda, Salt, and Vinegar
Method One: Mix equal parts soda, vinegar, and salt.  Spread onto grout.  Let it set, then scrub.
Method Two: Spray floor with vinegar.  Sprinkle with salt and baking soda.  Let set.  Scrub.
Save