What could be better than 5 Cinco de Mayo Recipes?
My son actually said to me today, "You must really love Mexican food."  Well, that's because I've been cooking it a lot lately.  I do love it. My sister-in law taught me a lot in the short time that we lived in the same house.  Those mouth watering recipes with peppers, onions, great dips and spices are some of my favorite foods.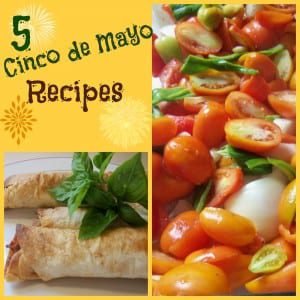 I'm still learning more about the depths of flavors and the different types of peppers.  In the meantime though, I have a few awesome family dishes that are simple to make and really yummy!! I hope you enjoy these 5 Cinco de Mayo Recipes.
Click on the images or Headings for the full recipe.
5 Cinco de Mayo Recipes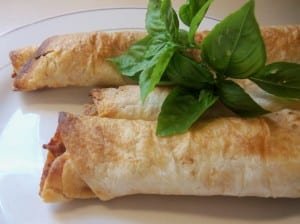 These Taquitos contain none of the preservatives and additives found in the taquitos from the frozen section of a grocery store.  You can choose to make whole wheat tortillas or even gluten free tortillas, spicy cheeses or salsas, or keep it mild.  Options are endless.

This is a definite family favorite. I love it because I can throw it together for a quick lunch that fills up the kids, or pair it with a salad for a great and easy supper.
I make this taco seasoning in a mason jar and use it in so many dishes! I even love to put it on our chicken for the grill.

Just layer in a large glass dish the following from 1st to last:
Refried beans – heated
Sour Cream
Guacamole
Salsa
Shredded lettuce
Black Olives
Shredded Cheddar Cheese
That's It! Serve with Organic Corn Chips. You can also add green onions, fresh cut tomatoes, or cilantro. This is great for those family get-togethers.

You don't really need instructions for this. I just forget how awesome it is! Here's some things to gather for a great Taco Salad:
Your favorite salad whatever you usually like in it (carrots, celery, green peppers, etc. – whatever sounds good with ground beef and salsa 😉
Organic Corn Chips
Ground beef (I use 2 pounds to feed my family), seasoned with homemade taco seasoning to taste (see above)
Salsa
Guacamole
Sour Cream
Cilantro
Save