I like to share with you our house favorites. Well, this is one of them! The title is a mouth full, but I didn't know what to call them except for what they are….baked honey and brown sugar BBQ chicken wings.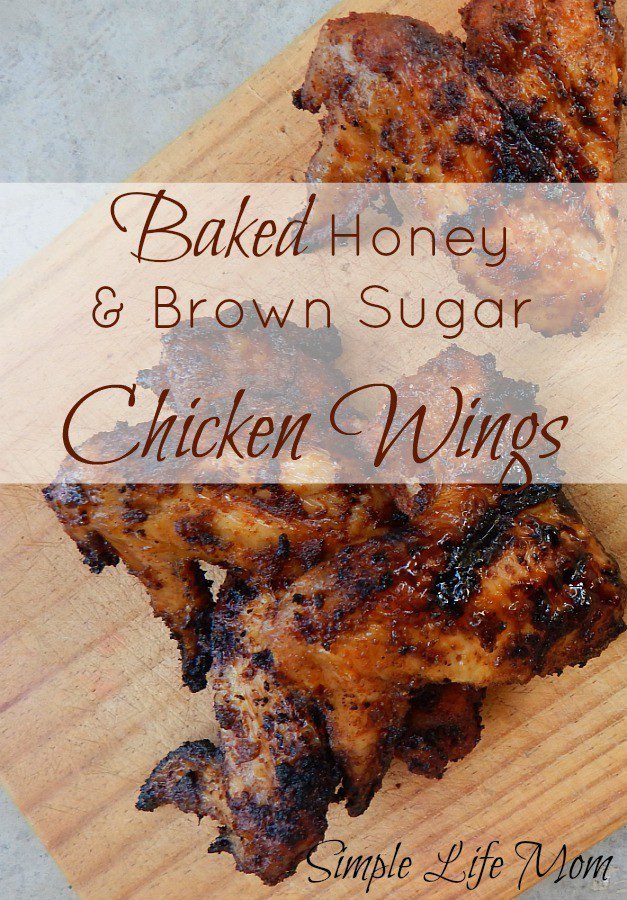 You don't have to BBQ chicken wings outside to have that amazing flavor. I love that I can make these during the winter when it's still too cold for grilling (Yes, I know you die hards are out there all winter, but I'm a weakling with the cold). I make this when crowds come over, teens, for football parties, and birthdays. It' a big hit.
A good BBQ chicken wings, or even pork or beef, will have a rub that just makes the recipe. Just think. If you're told that someone has made you some baked chicken then you are, of course, very happy (Who wouldn't be? You didn't have to cook and it sounds great). But when someone tells you they used a BBQ rub on the chicken before grilling or baking then you're politely drooling over their shoulder while they cook.
These chicken wings are all that and a biscuit..or mashed potatoes….corn on the cob?
Alright, enough jokes.
This recipe is enough to feed 5 people, or make 24 wings. If there are only 2 of you and you can eat 24 wings, then more power to you, but you can always place extra rub in a sealed glass container and just use enough to coat the amount of wings that you wish to make. Just omit the honey until ready to use the next time so it doesn't become a rock in the jar.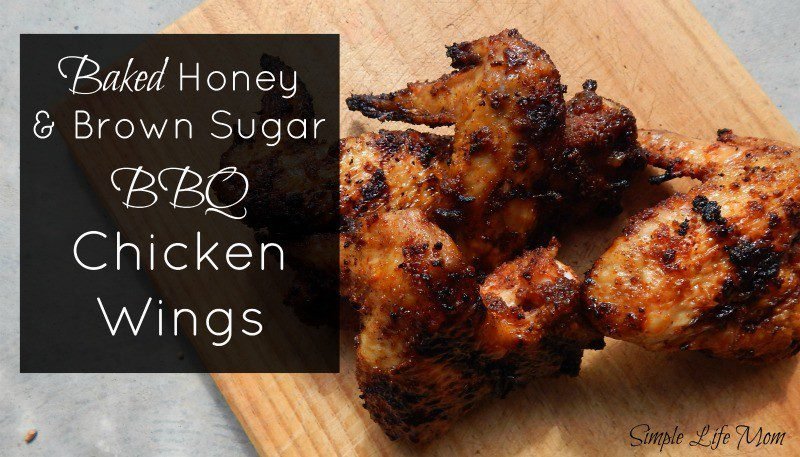 Baked Honey and Brown Sugar BBQ Chicken Wings
Instructions
Preheat oven to 400 degrees Fahrenheit.

Combine all ingredients in a large bowl or plastic bag.

Pat the chicken wings dry (this is important so that the rub doesn't clump, but spreads evenly).

drizzle olive oil over the chicken wings and rub to coat evenly.

Add chicken wings to your bowl or bag of rub and toss or shake well.

Place in a 9 x 12 baking dish and bake for 10-15 minutes. Turn them and bake for another 10-15 minutes until cooked through.
You can make your own favorite dipping sauce or use my homemade ranch mix and add it to sour cream to make a creamy and delicious dipping sauce.