I guess when I made this Crumb Cake Recipe I referred to it throughout the day as multiple things.  Finally, my son asked me, "What is it?  Crumb Cake, Coffee Cake, or Spice Cake?"  It is what it is. Though I'm sure there is someone out there with a perfect definition of the differences, I grew up calling it all of the above.
Technically, I believe that crumb cake is half crumble and coffee cake has just a crumbly topping. Since this is a cinnamon cake then I suppose it is a cinnamon coffee cake.
This is a cake that my mom would throw together when we'd have guests show up for tea (Yes, I grew up in a former British colony where we had tea time multiple times per day). 
I like it because it's sweet, but not very sweet.  It really hits the spot on a cold winter day too.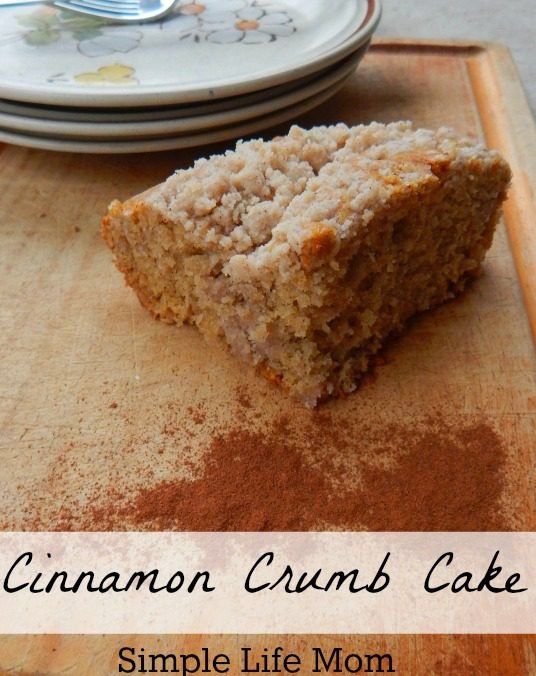 The last time I made this my daughter asked me if I could make it for her birthday. Apparently, she really liked it.
Cinnamon Crumb Cake
A lightly sweetened cake with a crumble topping
Instructions
Combine the flour, sugar, honey, salt, cinnamon, and coconut in a large bowl.

4-1/2 cups unbleached all purpose flour,

1-1/2 cups granulated sugar,

1/2 cup honey,

1 teaspoon salt,

2 teaspoons ground cinnamon,

1-1/2 cups coconut oil

Remove 3/4 cup of flour mixture and set aside. It will crumbly.

Add the baking soda, baking powder, eggs, and yogurt to your large bowl and mix together, but only until combined.

2 teaspoons baking soda,

2 teaspoons baking powder,

1-1/2 cups plain yogurt,

2 eggs

Pour into a greased 9in x13in glass baking dish.

Sprinkle with 3/4 flour mixture that you set aside and then bake at 300 degrees Fahrenheit for 30 minutes or until toothpick inserted into the middle comes out clean.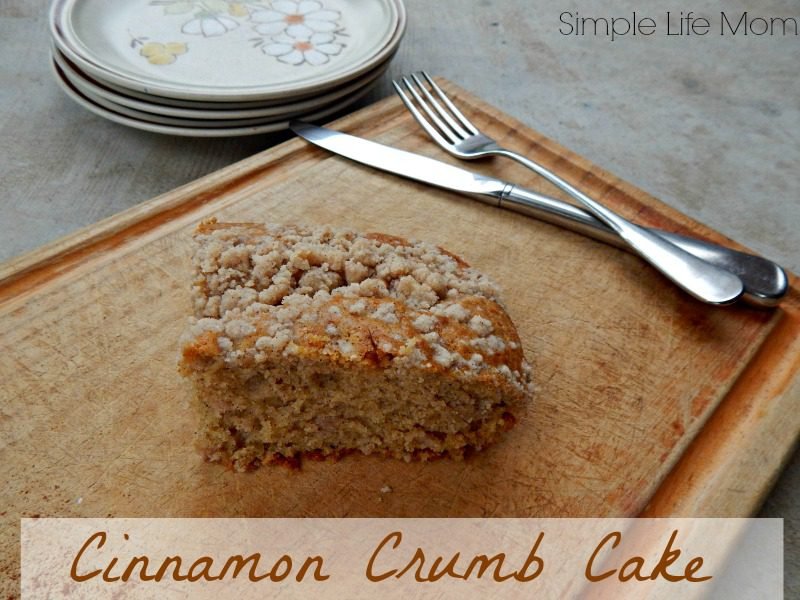 As an alternative, if you do not have honey, add the equal amount in sugar. If you don't have coconut oil, you can add a combination of oil of your choice, as well as butter.
If you do not have yogurt, buttermilk will be great.  If you don't have either, regular milk will do.  You can also add 1 teaspoon of white vinegar to the milk for a buttermilk substitute.  Yes, I Iike recipes that go with whatever I have in my kitchen.
Save