Interestingly, my kids learned how to make homemade butter before I did.  Well, I vaguely remember doing it growing up, but it had been long enough that I wasn't sure what steps you may need to take in order for it to turn out right.  They have since made it a number of times in various classes in their home school co-op (love that group).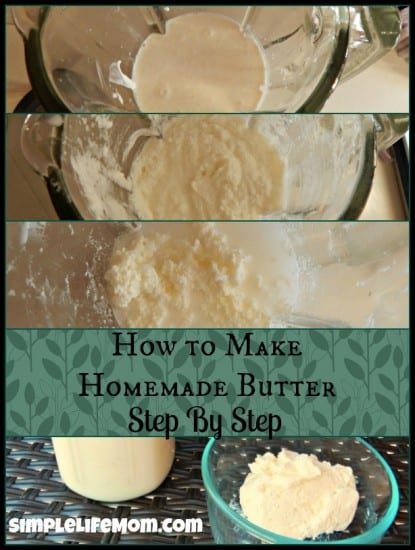 I now get to make it often, because I have a great source for raw milk. Raw milk is not homogenized, so that wonderful cream will rise to the top so that I can gather it and make some yummy butter.
It's actually super easy!
The benefits:
Raw Cream = Great nutrients! Pasteurization is the process of heating the milk to at least 161 degrees Fahrenheit for 15 seconds. If a lot of people are going to be handling milk then some bad bacteria may be introduced. Yet, in killing the bad bacteria, you're also killing the good. Solution: find a source near you that you trust and can get raw milk. Otherwise, you may want to think about getting a goat 😉
Unsalted Butter has extra ingredients.Yes! Once again, that pesky "natural flavoring" that is rarely natural will almost always be found in unsalted butter. For this reason, if I must buy butter I only buy salted.
Taste. Homemade Butter tastes richer and creamier than store bought. That's just how it is.
Get Your Money's Worth. I've been making Ghee (clarified butter) and I had run out of homemade butter. I used a store-bought, cheaper brand that only had cream and salt as the ingredients. Well, after I poured the Ghee I had quite a lot of water sitting on the bottom of the oil. Apparently, a lot of butter making companies will put a lot of water into their product so that it bulks up more. Yes there's water in milk, but you shouldn't get THAT much! You taste and think you're getting all whipped cream, but in reality it's a lot of extra water added.
A New Skill. It's always great to learn something new. And that's what this site is all about. DIY and pass it on so that we create more thinkers and doers around us.
How to Make Homemade Butter Recipe and Video
How to Make Homemade Butter Recipe and Video
For a creamy, rich, homemade butter that is healthy and easy to make.
Instructions
Place cream in a blender. Add salt if desired (1 tsp per cup of cream or more to taste).

Blend for a few minutes on and off (or you can shake it in a jar until it starts to ball together and separate from the buttermilk). Use a spatula to push butter together into a clump.

Pour off buttermilk. Save for another recipe like buttermilk biscuits.

Pour iced water over butter (just enough to cover) and blend for another 30 seconds to wash the butter (remove any butter milk). This will make it last a lot longer in your fridge!

Pour off iced water and place butter in a dish. Refrigerate and use.
Step by Step Video
 Add Cream to a Blender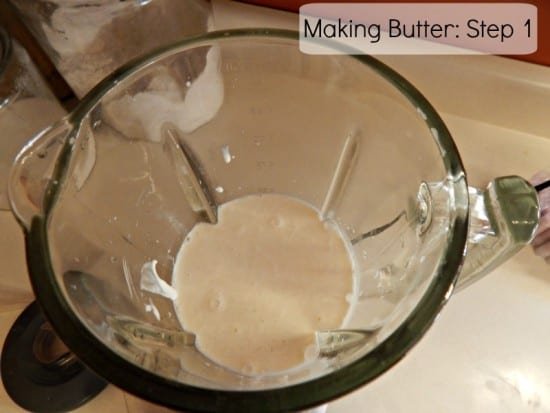 Blend for 5-7 Minutes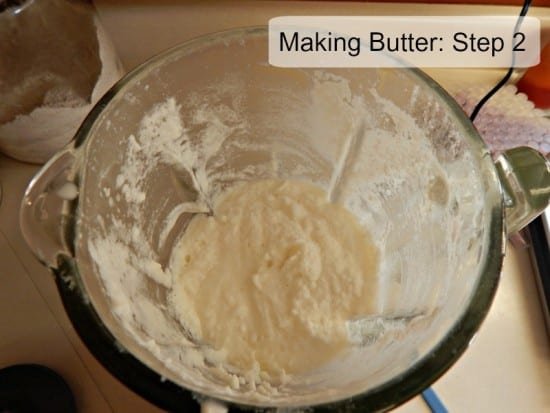 Pour of Buttermilk and give it an Ice Bath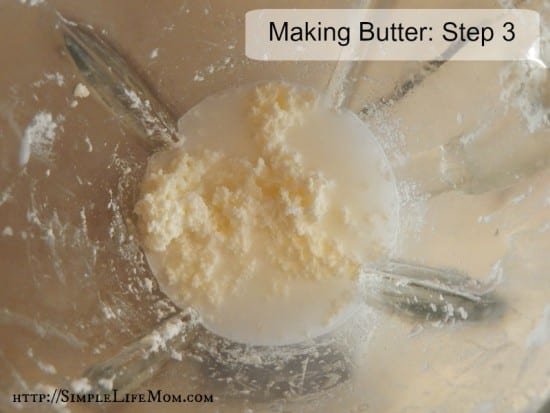 Any questions, please let me know. Please take a minute to follow my YouTube Channel.
Other Great Homemade Recipes:
Save