I realized that the food I post usually has something to do with pizza or chocolate….oh well, I have small kids, but at least it's homemade, right??!!
These Pizza Rolls are a big hit in my family.
They are not hard to make. You basically make the dough, flatten it out, throw some toppings on it and roll it up. The kids really love them. We took them on picnics or to home school co-ops this past summer. Very handy to keep in the freezer as well. They freeze well uncooked.
Make a double batch and put half in the freezer for later, then just pull out a tray for a lunch on a busy day.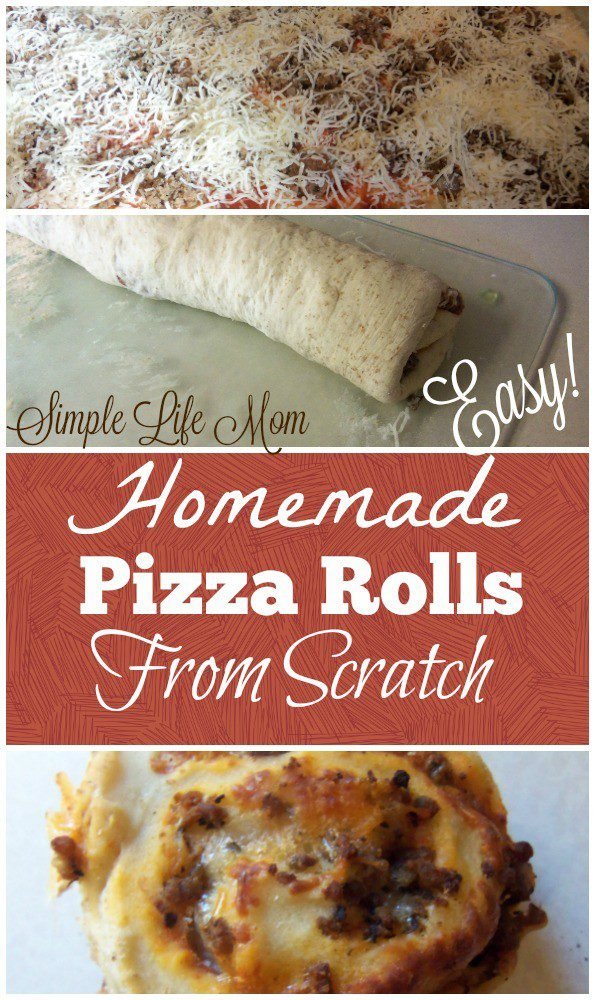 Pizza Rolls
Author:
Prep time:
Cook time:
Total time:
Ingredients
Pizza Roll Dough:
1 cup warm water (110 F)
1 Tbs active dry yeast
2 Tbs olive oil
1 tsp sugar (honey)
1 tsp salt
2-1/2 cups flour (or half wheat, half unbleached white)
Pizza Rolls:
1 pound cooked ground beef with Italian herbs and spices how you like: oregano, salt, pepper, basil, garlic, chopped onion.
8-16 oz shredded mozzarella cheese
Instructions
For Dough:
Add first 4 ingredients and let yeast dissolve until mixture starts to bubble (5-10min.).
Mix salt and flour together and add to yeast mixture.
Knead until smooth and elastic (5-10 min)
When dough has doubled, punch down and stretch out until 1/8 inch thick rectangle.
Spread lightly with Homemade Pizza Sauce
Sprinkle with meat
Sprinkle with shredded mozzarella cheese
Carefully roll starting on the longest side.
Slice 1 inch rolls with a very sharp knife so you don't squish them.
Place in a greased 9inx14in baking dish
Bake at 350 F for 15 minutes, or until golden on top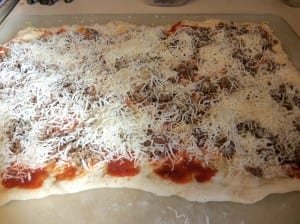 Roll up, starting with long side. Pinch seam together to close
Slice 1 inch rolls and place in a greased pan
Bake at 350 F for 15 minutes, or until golden on top
Serve with hot Homemade Pizza Sauce for dipping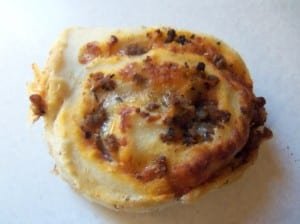 Save
Save
Save