Are you tired of reaching for the same boring snacks day after day? It's time to spice things up! And what better way to do that than with these delicious spiced roasted pumpkin seeds? Packed with flavor and nutrition, these little seeds are the perfect addition to any snacking routine. Whether you're a fitness enthusiast looking for a healthy snack or a foodie searching for something new and exciting, this article has got you covered. So, let's dive in and learn how to transform your snack game with these spiced roasted pumpkin seeds.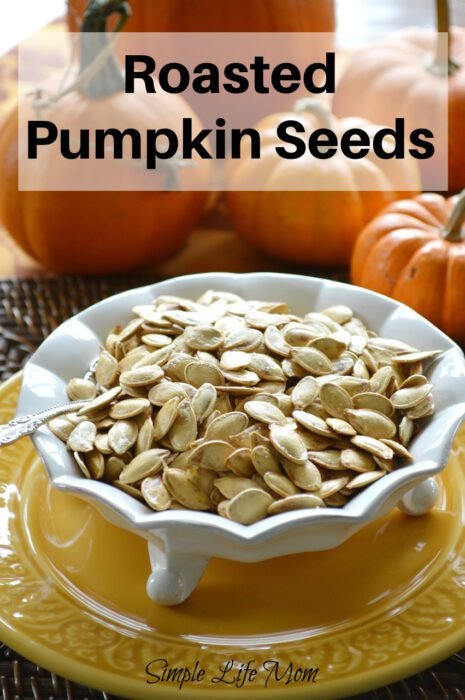 Choose Your Spices
To truly elevate your snack game, choosing the right spices is key. While traditional salted pumpkin seeds are always a solid choice, why not mix things up with some exciting new flavor combinations? Here are a few spice ideas to get you started:
Cinnamon and sugar: For a sweet twist on roasted pumpkin seeds, try tossing them in some cinnamon and sugar before baking. It's like a healthier version of cinnamon toast!
Cajun seasoning: If you're in the mood for something spicy, cajun seasoning is the way to go. This bold blend of spices adds a kick of heat that will wake up your taste buds.
Garlic and herb: If you're a fan of savory snacks, garlic and herb seasoning is a must-try. It's a classic combination that pairs perfectly with the nutty flavor of roasted pumpkin seeds.
Everything bagel seasoning: This trendy spice blend is popping up everywhere, and for good reason. It's packed with tons of flavor from sesame seeds, poppy seeds, garlic, onion, and more. Try it on your pumpkin seeds for a fun twist.
Smoky paprika: For a subtle smokiness that adds depth to your snack, try using smoky paprika. It's a great way to add some complexity to a simple snack.
No matter what kind of flavors you're into, there's a spice combination out there that will make your roasted pumpkin seeds even more delicious. The possibilities are endless! But before you can start experimenting with spices, you need to prepare your pumpkin seeds.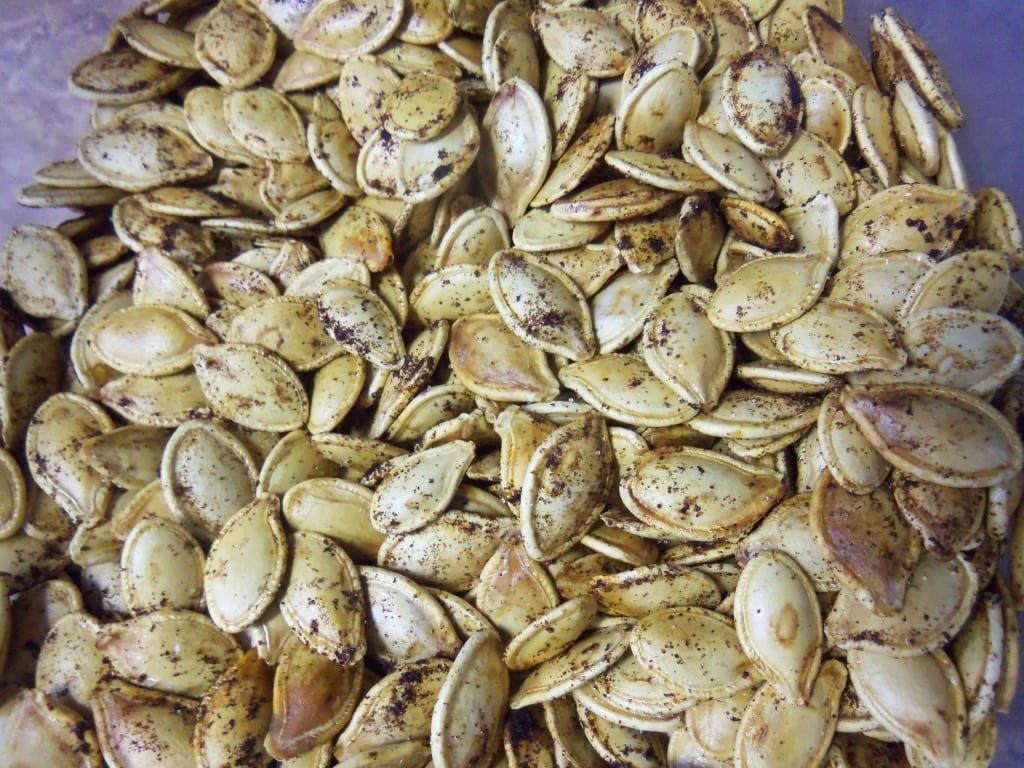 Prepare Your Pumpkin Seeds
To get your pumpkin seeds ready for their flavorful transformation, start by separating them from the pulp and rinsing them thoroughly in a colander. Then, spread them out on a clean kitchen towel and pat them dry. Once they're dry, it's time to add some flavor!
The key to getting your spices to stick to the seeds is to coat them in a bit of oil first. You can use any type of oil you like, but we recommend something with a neutral flavor like vegetable or canola oil. Once your seeds are coated in oil, sprinkle on your spice blend of choice and toss to evenly distribute.
Don't be afraid to experiment with different blends of spices until you find your perfect match. And remember, a little goes a long way, so start with small amounts and add more as needed.
Now that your seeds are coated and ready to go, it's time to roast them to perfection!
Roast to Perfection
Now that your pumpkin seeds are coated and ready to go, it's time to bring out their full potential by roasting them to perfection. Preheat your oven to 350°F and line a baking sheet with parchment paper or a silicone mat. Spread the seeds out evenly on the sheet, making sure none are overlapping.
The key to achieving the perfect roast is to keep a close eye on your seeds and stir them every 5-10 minutes to ensure even browning and prevent burning. Roasting time can vary based on the size and moisture content of your seeds, so start with 15-20 minutes and add more time as needed.
When your seeds are finished roasting, remove them from the oven and let them cool completely before digging in. The end result should be a crispy and flavorful snack that's sure to impress.
Now that you've put in the effort to roast your seeds to perfection, it's time to enjoy the fruits of your labor with a big handful of these delicious and nutritious snacks.
Enjoy the Fruits of Your Labor
Now that you've transformed your snack game with these delicious spiced roasted pumpkin seeds, it's time to reward yourself for your hard work. There's nothing quite like the satisfaction of creating a delicious snack from scratch and enjoying the fruits of your labor.
Take a moment to appreciate the texture and flavor of your roasted seeds. Each bite is a testament to your creativity and skill in the kitchen. As you savor the warm, nutty taste of the pumpkin seeds, you can also feel good about the nutritional benefits they provide.
Pumpkin seeds are an excellent source of protein, healthy fats, and vital nutrients like magnesium, zinc, and potassium. By snacking on roasted pumpkin seeds instead of processed junk food, you're making a healthy choice that will fuel your body and energize your mind.
So go ahead, grab a big handful of these delicious and nutritious snacks and enjoy the satisfaction of your culinary masterpiece. Whether you're snacking on them at home or sharing them with friends, your spiced roasted pumpkin seeds are sure to impress.
Save