These are my Top 2 Bread Recipes. They are my "go to" recipes whenever I need to whip up a loaf of bread. I use them because they are delicious and really work for most circumstances.
I know they will always rise wonderfully
I know they will always taste great.
The first recipe is a sandwich bread recipe; one that slices nicely. The second recipe is a delicious braided loaf that goes great with soups, pasta, chicken, and just about every meal you can think of.
Whole Wheat Sandwich Bread
This sandwich bread recipe holds up without crumbling to bits, so it slices wonderfully. You can throw it in your bread maker, or knead and bake it in a loaf pan (I suggest a glass one like this because I do not use aluminum). And it only has 6 ingredients.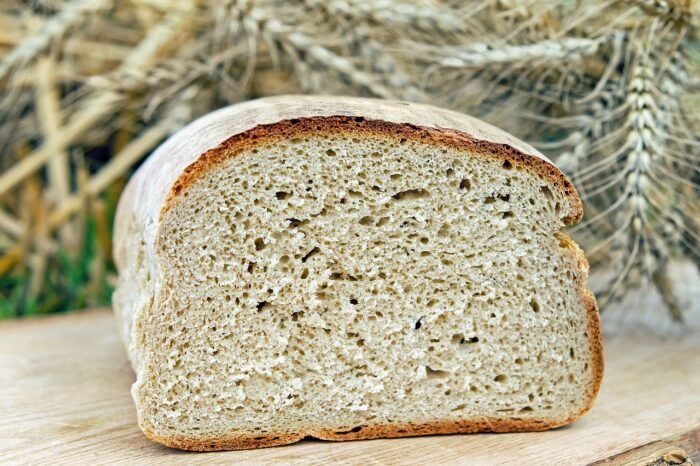 Sandwich Bread Recipe
Instructions
Combine wet and dry ingredients separately, then combine.

1-1/4 cup warm water,

3 tablespoons coconut oil,

3 tablespoons granulated sugar,

2 teaspoons active dry yeast,

3-1/2 cups unbleached all purpose flour,

1 teaspoon salt

Knead for 5-10 minutes, until smooth and elastic. Place in glass baking dish, cover, and let rise for 1hr.

Bake at 350 degrees Fahrenheit for 20-25 minutes.
______________________
Braided Bread Recipe
This second recipe is for the bread I make with meals. We can seriously eat both loaves right out of the oven! It is so incredibly good that whoever I make it for asks for the recipe. You can braid it, twist it, form it into a ball, or throw it into a dish. I've done it all and it works great. Like I said, it's a super tasty, no fail bread.
To make the braid, you do not have to be perfect. Divide the dough into three pieces and pull or stretch each piece into about 2 foot long pieces.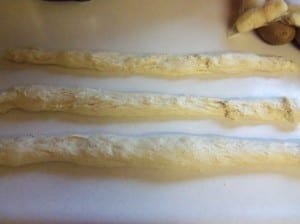 Put the ends together and press so that it stays together, making it easier to braid.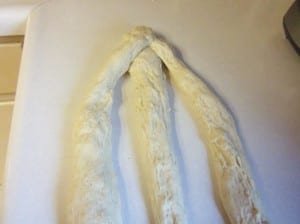 When you braid the bread, it will be a lot shorter than what you started. You can give it a little stretch if need. It should be almost as long as your cookie sheet.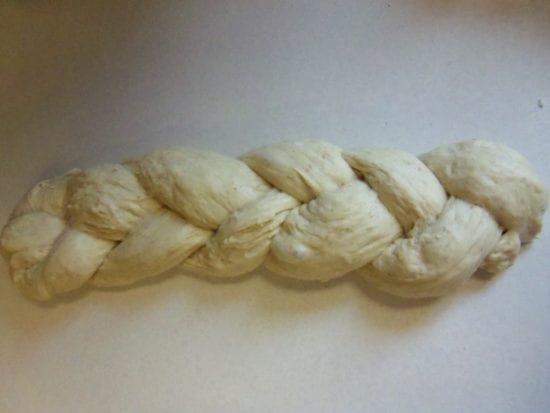 It will rise and expand as it bakes, making a delicious raided loaf.
Save
Braided Bread Loaf
Instructions
Add warm water to active dry yeast.

4-1/2 teaspoons active dry yeast,

2-1/4 cups warm water

After yeast dissolves, add sugar and oil.

1/3 cup sugar,

1 tablespoon olive oil

Beat eggs and remove 2 Tbsp for egg wash. Add 1 Tbsp water to egg wash. Set aside. Add the rest of the egg to the yeast mixture.

2 eggs,

1 tablespoon water

Combine salt with a cup of flour so it doesn't clump, and add flour to wet ingredients until it forms a soft dough. Knead for 5 minutes, cover, and let rise for 45 min-1 hour.

1 tablespoon salt,

6-7 cups unbleached all purpose flour

After risen, punch down and divide in half. Divide each half into thirds and shape each into a rope (see above). Braid and place on greased pan, cover, and let rise for a second time (15-20min.).

Gently brush with egg wash and bake at 350 degrees Fahrenheit for 25 minutes.