Given that this anti aging eye cream recipe with essential oils has been a huge hit, I thought now was the perfect time to update it and give it a fresh look.
I love-love-love my Anti-Aging Essential Oil Blend, which is an oil combination of 10 essential oils. Adding this cream with similar nourishing benefits is a great plus. Creams stay on your skin in a different way than oils do.  I apply my Face Serum after I have washed my face and applied a witch hazel toner.  After it soaks in (5 minutes or so), I will go back and add this cream, especially around my eyes (being careful to not get too close of course).
What Oils are Used?
There is a specific reason why each of these oils are used.  While there have been numerous studies to show that these oils are very powerful and effective, because the FDA has not done its own study, I and others using these oils are not making any claims. Instead, I encourage you to do your own research and learn about the benefits of the following oils (and what you should and should not use if you are pregnant or have young children). Here are what aromatherapists and herbalists have come to understand:
Plus Cedarwood, Birch, and Grapefruit essential oils.
This cream is made with a raw Shea Butter base that is whipped before whipping in the oils.  It can keep up to 6 months, though the oils may begin to separate after that long of time (I use mine up much faster than that).
Some of these oils are extremely potent.  Please be careful to test first before putting around your eyes.  Try it on the top of your hand or your wrist. Where to find excellent essential oils?
DIY Anti Aging Eye Cream with 11 Essential Oils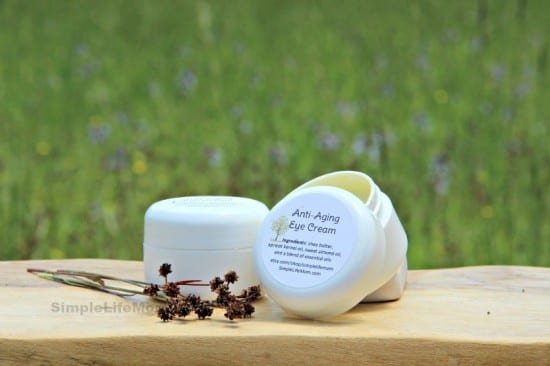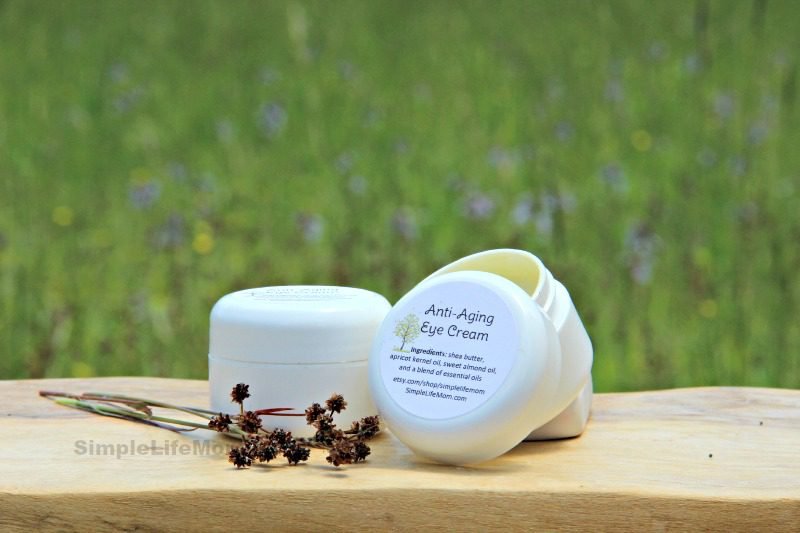 Anti Aging Eye Cream with 11 Essential Oils
Anti-Aging night cream made with shea butter, apricot kernel oil and essential oils.
Equipment
1 Stand mixer or hand mixer

1 4oz container with lid
Instructions
Place the carefully measured shea butter in a stand mixer or large bowl and blend with the stand mixer or a hand mixer until shea butter is creamy.

Slowly add apricot kernel oil. Stop mixer and scrape the sides of the bowl. Continue to blend until mixture is light and fluffy.

Add essential oils and blend well.

Store in an 4oz container in a cool location. This typically lasts 3-6 months, depending on how clean you keep the mixture.
Get More Anti Aging Recipes:
Save
Save
Save
Save
Save
Save
You can see the testimonials and buy it before you make it by stopping by my Shop: Anti Aging Eye Cream