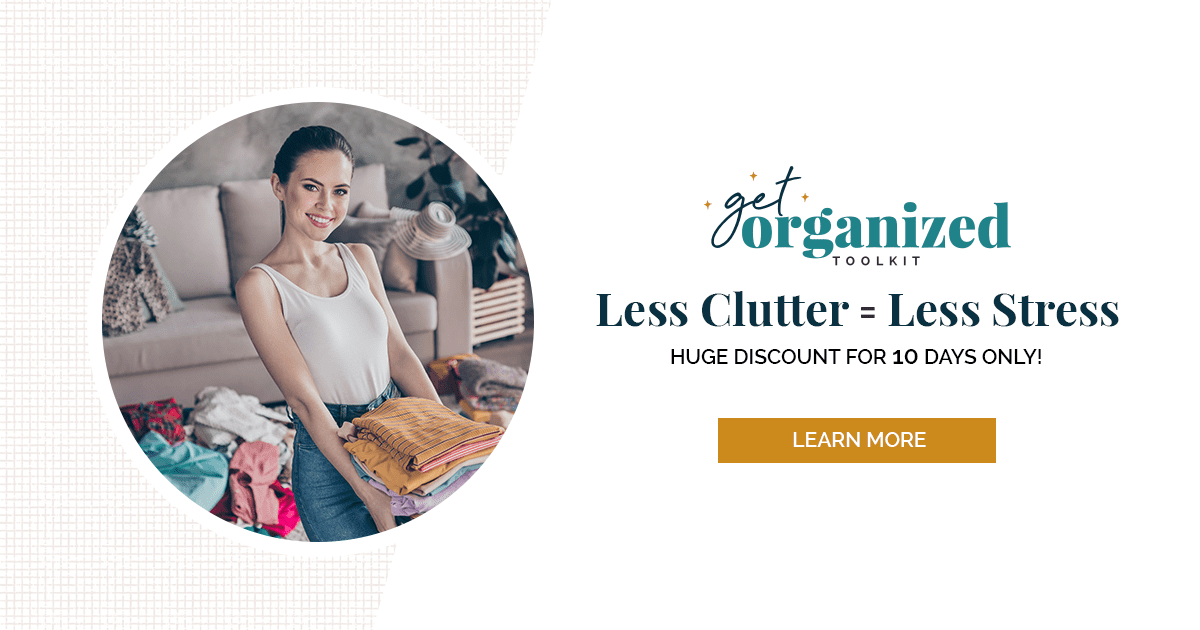 I recently realized that I hadn't given you my Anti Aging Face Bar Recipe. I've been selling it in My Shop for months now and it's been super popular.
I actually put it together at the request of someone who wanted the same or similar oils that I use in my Anti Aging Serum Recipe in a face bar.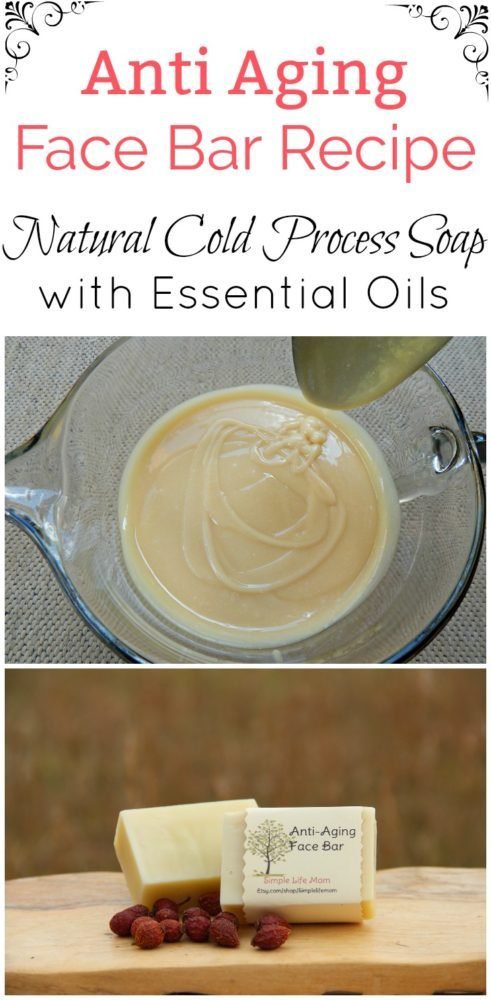 A good face bar cold process soap recipe is going to account for facial skin's needs for a more gentle and moisturizing soap bar. I've had some soap makers tell me that soap is soap and you can't make it moisturizing or provide more nutrients and it's just not true.
You can definitely formulate a face bar with a higher superfat value (the amount of oils left over after saponification) so that your bar is not drying to the skin.
You can also formulate the recipe so that you are using oils with high vitamin A ad E values, etc. so that you naturally support the skin with the oils that are leftover. By using the phrase "Anti Aging Face Bar Recipe", I am not saying I have invented a bar that will reverse aging, but I am saying that it will be more nourishing, gentle, and provide helpful nutrients for young to aging skin that needs extra bonuses from essential oils, vitamin A and vitamin E.
Anti Aging Face Bar Recipe
You can learn more about how to make cold process soap here on my blog: 7 Easy Steps to Homemade Lye Soap for Beginners. Or, you can buy my book on Amazon: The Natural Soapmaking Book for Beginners.
Essential Oils Used:
These essential oils have been in numerous studies that have shown that they have many wonderful properties. I've just listed a few of those here to give you a general idea. Now that you've read all about Clenbuterol, you weren't sure how to use it, how to set up a cycle, which cycle to do, and everything else, right? Well then, don't stay! If you have decided that anabolic steroids are what will lead you to your desired body, do not waste time and use them correctly and effectively, learning about dosages, medications, uses, effects, uses and much more! Official Clenbuterol for sale online store www.acnm-online-pharmacy-usa-store.com offers only legit Clen pills. In addition, you will learn the right workouts for people who use anabolic steroids and learn the right diet.
Carrot Seed Essential Oil: revitalizing and toning
Frankincense Essential Oil: anti-inflammatory, antioxidant, antiseptic, astringent.
Geranium Essential Oil: balances oils, mildly works to reduce acne, eczema, scarring and dry skin
Myrrh Essential Oil: reduces inflammation
Lavender Essential Oil: gentle anti-viral and antibacterial
Lemon Essential Oil: helps to cleanse and revitalize skin
Anti Aging Face Bar Recipe
Anti Aging Face Bar Recipe Author: Kelly - Simple Life Mom Prep time: 1 hour Cook time: 24 hours Total time: 25 hours Serves: 12 - 4oz bars
Instructions
Combine olive oil, coconut oil, castor oil, sweet almond oil, cocoa butter, shea butter in a large pot and heat on low until melted. Cool to 110 degrees Fahrenheit.

Outside, using a mask, long sleeves, goggles and gloves, pour lye into water and stir until dissolved. Cool to 110 degrees Fahrenheit.

Prepare mold by lining if necessary.

When both oils and lye water are around 110 degrees F, pour lye water into oils and mix with a stick blender or hand mixer, mixing on and off until light trace.

Add essential oils and blend until combined.

Pour into mold, cover, and insulate for 24 hours before removing and cutting into twelve 4 ounce bars.
We're still celebrating the release of my book, The Natural Soapmaking Book for Beginners.
THANK YOU AGAIN for all your kind words and encouragement. This has been a great experience.

Save
Save
Save
Save