I absolutely LOVE this face toner recipe. I get very dry skin during the winter and after I wash my face my skin feels tight. I used to say I have crocodile skin and would rush to get lotion, when really the balance of my skin needed to be dealt with first. This DIY face toner closes pores and balances pH so that you can have smoother and healthier skin.
I use this Natural Herbal Face Cleanser recipe that I developed, because it does not dry out my skin. I follow up cleansing with this rose water DIY face toner. I've said it before, if you're going to make something to use on your face, it might as well be packed with nutrients to heal and uplift (body and mind).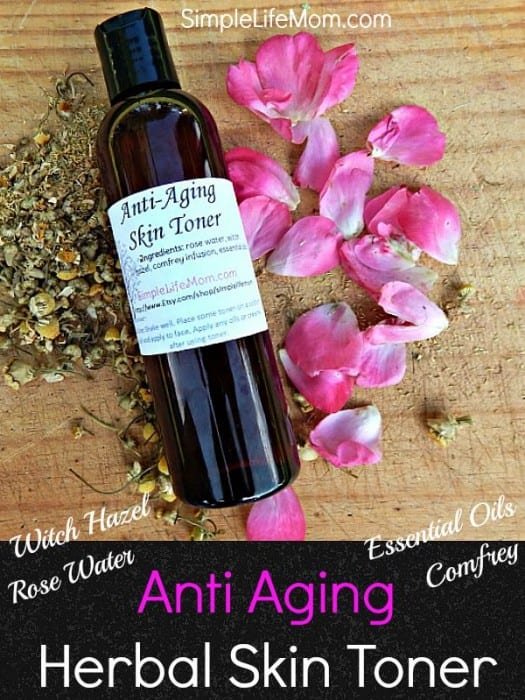 Why A DIY Face Toner with Rose Water?
It's very common for people to be taught to wash their face with warm to hot water, whether they are in the shower or are using a wash cloth before bed. This is a smart habit. The heat will open pores, which is good when you are cleansing, because you want to get out all the dirt, grime, and dead skin cells.
But what about when you're done?
The first thing should do is splash your face with cold water. This will help close pores.
The next step should be to follow up with a natural astringent or toner that will balance pH (and close pores if you skip the cold water step). Using a toner will lessen any damage that was done through the cleansing process.
DIY Face Toner Ingredients:
This toner doesn't have an extensive list of ingredients, but what is used has a big impact.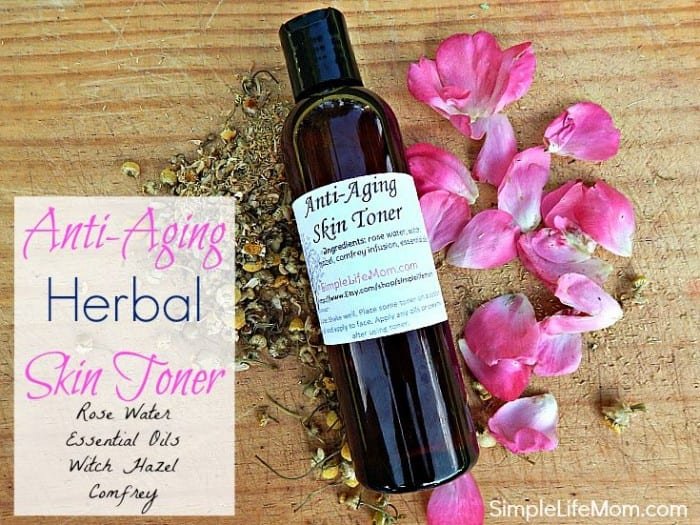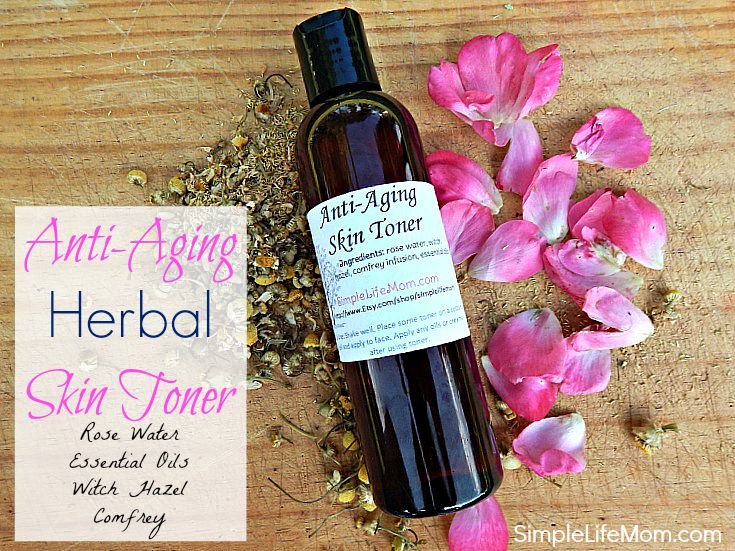 DIY Face Toner for Aging Skin with Rose Water
This makes a very nourishing toner; great to use after cleansing your face and before adding any moisturizers.
Instructions
Boil water and make comfrey tea. Allow to fully cool. Strain and pour 1 ounce or 1/4 cup into 4 ounce amber bottle.

1 ounce comfrey infused water

Add witch hazel, rose water, and essential oils.

2 ounce witch hazel,

1 ounces rose water,

2 drops rosemary essential oil,

2 drops carrot seed essential oil,

1 drops grapefruit essential oil
To use:
After washing your face and patting dry, pour some of the toner on a cotton ball or use a glass dropper to place some on your hand before rubbing all over your face and neck. This insures that it stays sterile.
That's it! You can vary the essential oils that you use. If you are really nervous about the infused water, you can skip it, though it really does add a great quality to your skin routine (Again, just think of it as making tea).
Don't have all the ingredients yet? Check it out first in My Store.
Yes, that's using the term "Anti-Aging" a lot. I should look sixteen right? Reality is, there are natural herbs and essential oils that are fabulous for your skin and will continue to heal and nurture as you age. Why not take advantage of them? They are not miracle workers. You'll still age 😉 BUT, you'll age beautifully and in your time, with glowing skin and a healthy complexion.
Thanks for being part of the journey.
Save
Save