In an effort to make more things ourselves, I have started making 2 of our favorite salad dressings: Homemade French and Greek Salad Dressings. Both are simple. Both are healthy. I know every ingredient. What more could you ask?
My mom used to make this French Dressing recipe when I was growing up. It was always my favorite, so I'm happy to be able to pass along something like this to my children. I want them to understand that they can make almost everything that they may find in a store. We're getting back to basics and keeping things simple.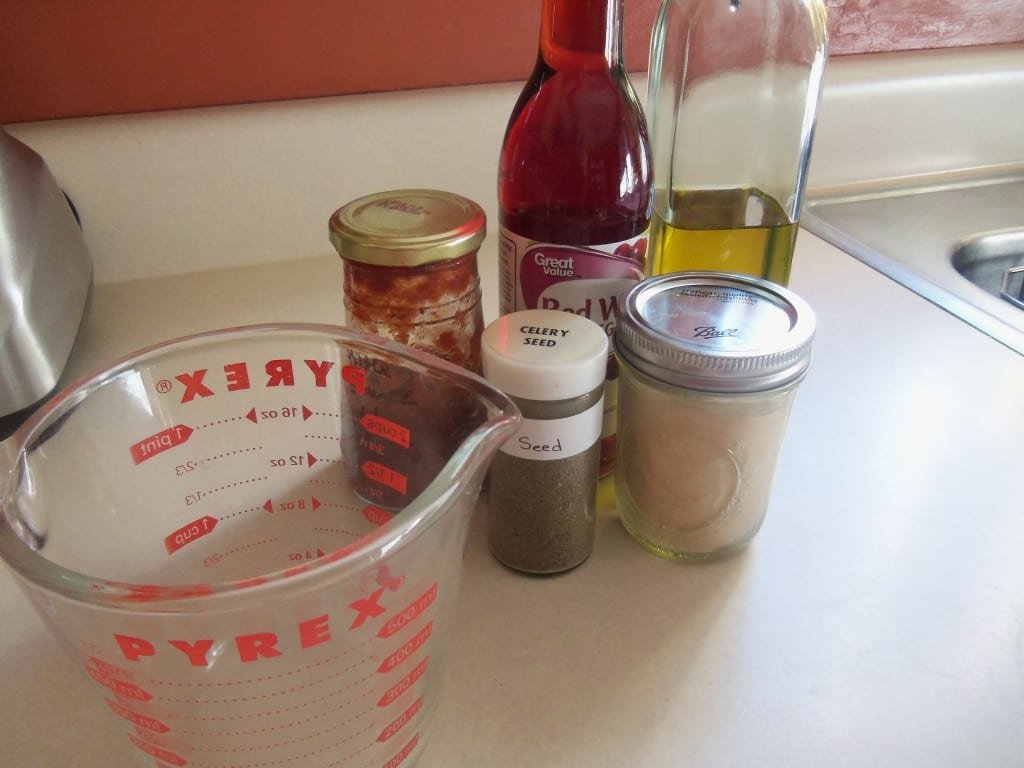 Homemade French Salad Dressings
Author:
Prep time:
Total time:
Ingredients
3/4 cup homemade ketchup (or Organic ketchup)
2 Tbsp sugar
1/2 cup olive oil
1/4 cup red wine vinegar
1/2 teaspoon garlic powder
1/2 teaspoon onion powder
1 Tbsp celery seed (or ground celery seed)
Instructions
Mix all ingredients in a jar, shake, chill.
Or, if you like the Greek flavor of an oregano and Parmesan Dressing, try this Greek Salad Dressing. It is truly amazing. The Red Wine Vinegar gives it a kick, just perfect over salad. I made both of mine in finished chili sauce bottles. But you can definitely use whatever is handy with a lid. I like to use glass instead of plastic, so mason jars work wonderfully as well.
Greek Dressing
Ingredients:
1/2 cup olive oil
2/3 cup red wine vinegar
1-1/4 teaspoon garlic powder
1-1/4 teaspoon dried oregano
1-1/4 teaspoon dried basil
1 teaspoon onion powder
1 teaspoon pepper
1 teaspoon salt
1 teaspoon spicy mustard
1 Tbsp shredded Parmesan cheese
Instructions:
Mix all ingredients in a jar, shake, chill.