My mom used to make this Brownie Pudding Cake for us when we were little. It's one of those recipes that carries fond memories. I think she made it most when we had unexpected visitors and she wanted to put something delicious together quickly, making this an excellent weekday dessert or dessert for a crowd when you don't have a lot of time.
No need for icing on this cake. It is a sweet chocolaty combination of crunchy brownie top and yummy, gooey chocolate on the bottom.
My family now likes it best with vanilla bean ice cream.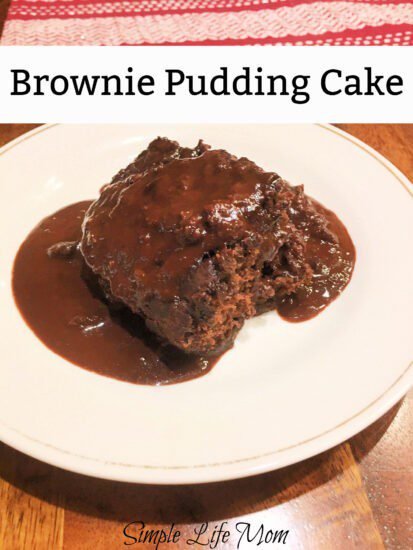 The Easy Brownie Pudding Cake Layers
This brownie cake is made in three easy layers:
wet brownie batter
dry cocoa mixture
hot water
You simply make the brownie batter and place it in a greased 9in x 12in pan or glass dish.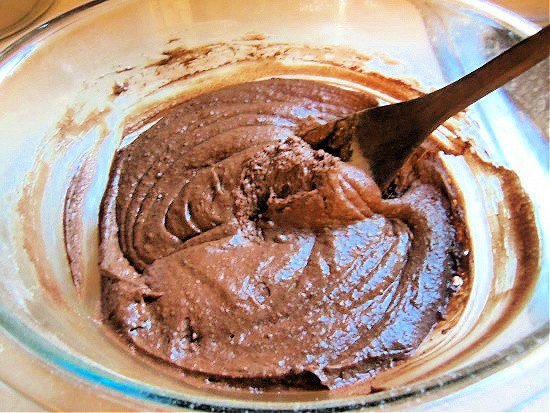 Next, sprinkle the cocoa and sugar mixture on top.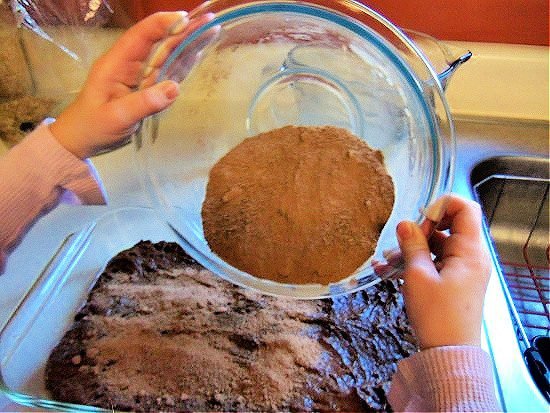 Last, pour hot water carefully over the top.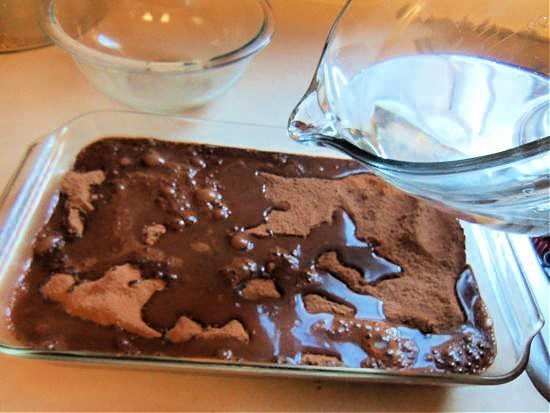 Bake for 25 minutes at 350 F. After removing from the oven you'll need to let it sit for 20 minutes. You can eat it right away, but the liquid on the bottom will soak back into the brownie mixture if you wait 20-30 minutes before eating. Plus, it gets a nice crust on the top if you wait.
Brownie Chocolate Pudding Cake
Ingredients:
Brownie Batter:

1-1/2 cups flour
1/2 cup cocoa

4 teaspoons baking powder
2 eggs
1/2 cup salted butter melted
2/3 cup sugar
2/3 cup milk
2 teaspoons vanilla extract

Cocoa Sugar:

2/3 cup sugar
2/3 cup brown sugar
2/3 cup cocoa

Water:
Directions:
Heat the 2 cups of water to boiling, remove from heat and set aside.
Combine the sugar, brown sugar, and cocoa and set aside.
Mix the flour, cocoa, salt, baking powder together in a bowl.
Combine eggs, sugar, butter, milk, and vanilla extract in a separate bowl and then combine with flour mixture.
Spread brownie batter into the bottom of a greased 9in x 12in or similar sized pan.
Sprinkle dry pudding mixture on top.
Pour water gently over the top.
Bake at 350 degrees Fahrenheit for 25 minutes or until the cake puffs and begins to pull away from the sides.
Let sit for 20-30 minutes before serving for best results.