I've tried out a few recipes for homemade lotions and have found some that I really love. I've changed my favorites over the years and created what works best for myself and my family.
Homemade lotions and balms have been such a blessing to me. I was having random breakouts and odd eczema that I believe was from the various lotions that I tried using over the years. The ingredients are absorbed into the skin, causing a toxin load that the skin and liver have to deal with. After I started making my own lotions and balms, my skin problems very quickly cleared up. I can't remember the last time I had a skin concern. The ingredients that you put on your skin (your largest organ) matters!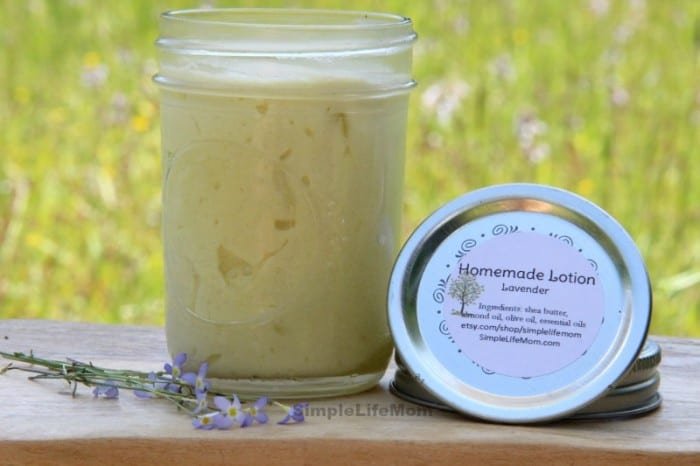 The Whipped Shea Butter is what I use as my main lotion after I get out of the shower. It takes me 5 minutes to make and makes about 8 oz, so it fits perfect into an 8 oz jelly jar. A little bit goes a long way.
I really love how this recipe works with my dry skin. I was worried about putting it onto my face (I didn't want the oils to cause me to break out), but I gave it a try anyway and I love how smooth it has made my skin. I never break out from it. Since I've put it in my shop I've been told over and over again that it has helped clear acne simply by being a pure body oil that helps to cleanse pores.
Note: Measure Carefully. These recipes are specific so that the right consistency is met.
The first two recipes are great body butters/lotions. The second two are obviously lotion bar recipes, but you can put them in any kind of container. The last two are balms for chapped or extra dry areas like your hands, feet, elbows and knees. Enjoy!
Note: Any of the beeswax n these recipes can be replaced by a vegan option like carnauba or candelilla.
Whipped Shea Lotion
Whipped Shea Lotion
Instructions
Whip shea butter with a hand mixer until soft.

Slowly add sweet almond oil while whipping.

Add essential oil and arrowroot powder and mix.

1/4 teaspoon arrowroot powder,

15 drops essential oil of choice
This recipe makes 8 ounces and contains 4 ingredients. You can just use the shea butter and oil if you like. Those two ingredients by themselves make an amazing lotion. But the arrowroot helps give it a not greasy feel and the essential oils add scent.
With a mixer, beat shea butter in a bowl until it begins to soften.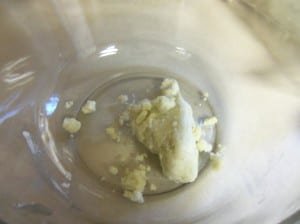 Add carrier oil slowly. It will lump if you add it too quickly.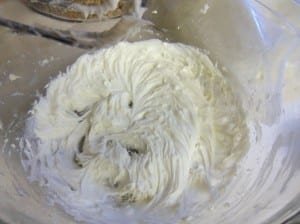 After all of your oil is whipped together with the butter, add rosemary and essential oil. I just made a batch with lavender and eucalyptus oil and it smelled wonderful. Use more lavender than eucalyptus to balance the scents.
Whip until it is all mixed.
Scrape into a 8 oz sterilized jar.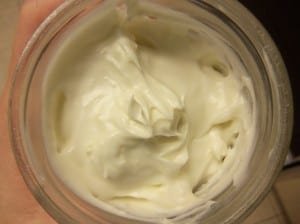 This next recipe is for those who don't care so much for the shea butter scent. Melted cocoa butter can be substituted in the above recipe as well though.
Basic Body Butter
Ingredients:
If you do not have all 3 oils, you can add 5 tablespoons of one oil such as sweet almond or olive oil.
Directions:
Add all ingredients except essential oils to a double boiler on low heat and stir until melted.
Remove from heat and allow to cool.
Whip until fluffy.
Add Essential oils and mix.
Transfer into desired containers (you can use lotion bar tubes for this recipe). Increasing the beeswax or cocoa butter makes a harder lotion.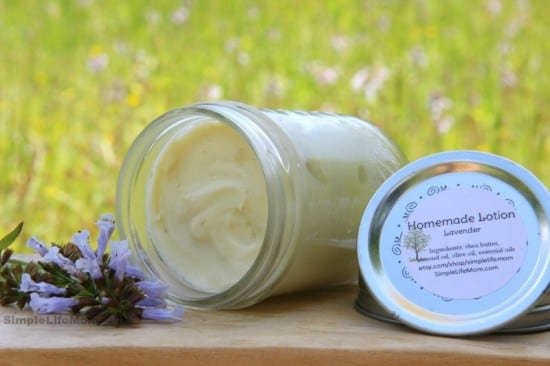 Lotion Bar #1
Ingredients:
Directions:
Combine in a quart size glass mason jar with a lid and place this in a small saucepan with 1 in. of water over med. heat until melted.
Remove and let cool slightly
Add essential oils.
Pour into molds and allow to set.
Lotion Bar #2
Ingredients:
Directions:
Combine in a quart size glass mason jar with a lid and place this in a small saucepan with 1 in. of water over med. heat until melted.
Cool slightly.
Add essential oil.
Pour into molds.
Body Balm
Ingredients:
Directions:
Over low heat, melt beeswax, shea butter, and olive oil.
Remove from heat and allow to cool for a few minutes. Add essential oil and mix well. I used eucalyptus, peppermint, and rosemary for this batch.
Pour into sterilized 4 oz jar and allow to fully cool. I didn't have any nice glass jars on hand so I used plastic.
After it sets, it will look like this:
Elder Blossom Balm
This moisturizer rejuvenates skin cells and soothes and heals damaged skin. Makes about 1/2 cup.
Ingredients:
Directions:
Warm oil in a saucepan on low heat. Remove from heat and add herbs.
Pour into a glass jar, seal, and shake. Allow mixture to infuse in a warm, dark place for 2 to 3 days. Shake often.
Strain oil through a wire mesh strainer and discard the herbs.
Place glass jar in saucepan of water on medium heat.Add bees wax to oil and stir until melted and well blended.
Store in an airtight, wide mouthed jar.