Are you tired of lackluster tacos that lack that punch to make you say, "Wow, that was delicious!"? It's time to take control of your taco game by ditching the store-bought seasoning blends and opting for homemade taco seasoning.
I know of at least five reasons why homemade taco seasoning is not only a tastier option but also a healthier and more affordable one.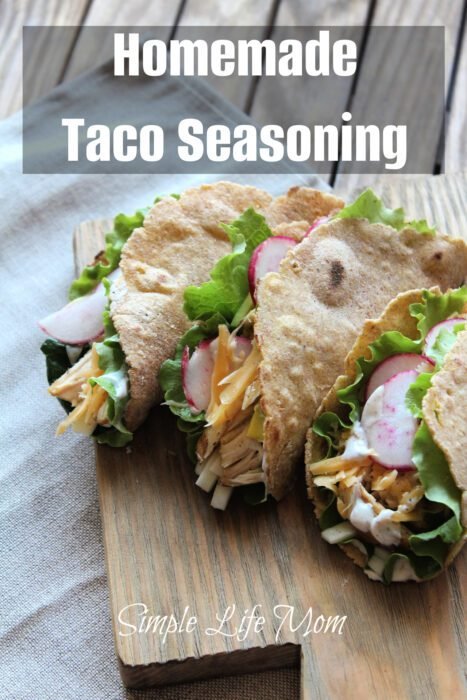 From controlling the ingredients to customizing your flavor profile, you'll discover the benefits of making your own seasoning blend that will leave your taste buds begging for more. So, let's dive in and spice up your taco night!
You Control the Ingredients
By making your own taco seasoning, you have complete control over the ingredients that go into your meal. This means you can avoid any preservatives or additives like anti caking agents that are often in store-bought blends.
With homemade seasoning, you can choose to use organic, non-GMO, or locally sourced ingredients to ensure that your tacos are made from the best possible ingredients. Plus, if you have any dietary restrictions, you can tailor the seasoning to suit your needs. For example, if you're avoiding gluten, you can easily swap out any wheat-based spices for gluten-free alternatives. There are certain peppers I can or cannot have. By making my own, I know I won't have any problems.
By taking control of the ingredients, you can ensure that your tacos not only taste better, but are also better for you.
No Hidden Additives or Preservatives
By making your own taco seasoning, you not only have the freedom to customize the blend to your liking (my favorite part), but you also have the advantage of knowing exactly what goes into it.
Unlike store-bought mixes, homemade seasoning doesn't have hidden additives or preservatives that can negatively impact your health in the long run. By opting to make your own seasoning, you not only eliminate the mystery surrounding the ingredients, but you also minimize your exposure to harmful chemicals. Plus, it's a great way to ensure that you're consuming natural, wholesome ingredients that are good for you.
Save Money in the Long Run
By making your own seasoning, you can save money by buying bulk spices and avoiding the markup that comes with pre-made blends.
Plus, you'll be investing in your long-term health by using wholesome, natural ingredients that nourish your body. So not only does homemade taco seasoning taste better, it's also a smart financial choice. And the best part is that you can customize your blend to suit your taste preferences, which we'll explore next.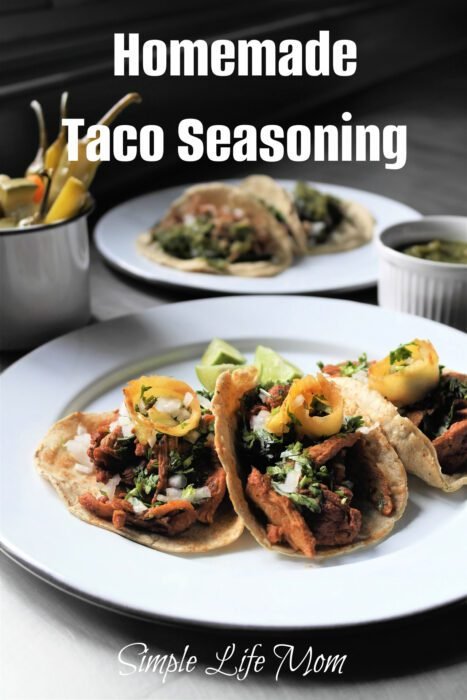 Customize Your Flavor Profile
Store-bought mixes may be convenient, but they often lack the depth and complexity of homemade blends. With a little experimentation, you can tailor your seasoning to your personal taste preferences, adding more heat or adjusting the level of salt, for example. And the best part is that you can easily make changes as you go, tweaking your recipe until you land on the perfect blend. So not only is homemade taco seasoning better for you and your wallet, but it's also a delicious opportunity to get creative in the kitchen. And the best part? You can whip up a new batch in just minutes.
It's Easy and Quick to Make
Making your own taco seasoning is not only healthier and cheaper than buying store-bought mixes, but it's also incredibly easy and quick. In fact, it's so simple that you can whip up a batch in just a few minutes. All you need is a few common spices and a small bowl to mix them in.
To make your own taco seasoning, combine:
Combine all of the ingredients in a bowl. Mix everything together until it's well-combined and uniform in color.
That's it!
You can adjust the quantities of each spice to your liking, adding more heat by changing the type of paprika you are adding or reducing the salt, for example.
Once you've made your own taco seasoning, you can store it in an airtight container like a canning jar and use it whenever you need it. It's perfect for seasoning ground beef or chicken for tacos, burritos, or even chili. And since you made it yourself, you can feel good knowing exactly what's in it and avoid any unwanted preservatives or additives.
Homemade Taco Seasoning
a frugal and healthy taco seasoning recipe
Instructions
Put all ingredients in a jar and shake. Mine has always stayed nice and has never clumped together.

1/2 cup chili powder,

1/4 cup onion powder,

2 tablespoons ground cumin,

1 tablespoon garlic powder,

1 tablespoon dried oregano,

1 tablespoon ground paprika,

1 tablespoon salt

Shake well before use to make sure everything is mixed well.

Use 3-4 tablespoons (depending on taste) on every 1 pound of ground beef.
Nutrition
Serving:
3
tablespoon
|
Calories:
21
kcal
I'll say it aging, making your own taco seasoning is not only a delicious opportunity to get creative in the kitchen, but it's also easy and quick. Plus, it allows you to tailor your flavor profile to your personal taste preferences. So the next time you're in the mood for some tacos, skip the store-bought mix and try making your own. Your taste buds (and wallet) will thank you.
For more great mixes to make things simpler and healthier, check out there recipes: