A number of you lovely natural minded people have wondered how to shrink pores naturally. Some of us have pores that have enlarged over time, or have one or two particular pores that have been damaged and have become noticeably larger than the others on our face. Well, happily, you don't have to use harsh chemicals to try to combat this, but can shrink pores naturally and get great results over time.
This isn't an instant result, but I noticed a difference after a week, and it continues to improve.  Not only did my pores shrink, but it seems to have helped in my over all facial skin health.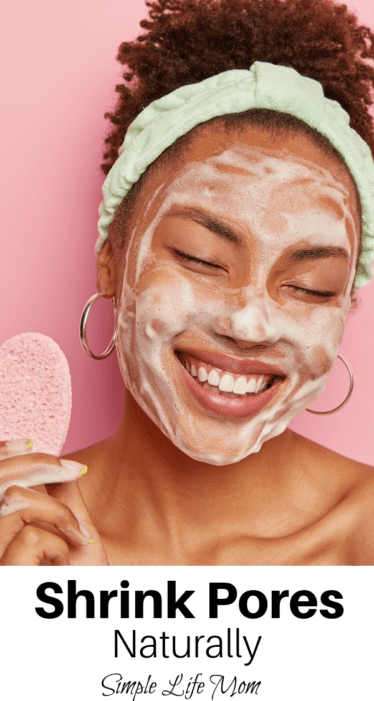 First Things First
The first thing to consider when discussing skin health is what you put on your skin.
If you are using unnatural products full of all those mysterious ingredients then you have to expect that there will be some clogging and mal-effects as your skin tries to process and cleanse from these harsh chemicals. I believe the most damaging effect I had on my skin (besides sun bathing a lot when I was younger) was using facial creams promising to fix every issue.
It's only been since using homemade natural products that my skin has been healing and looking better by the month. So here's a check list:
If that seems overwhelming, then start with one thing at a time. You can buy some of these things from my Etsy store as well.
How To Shrink Pores Naturally:
Cleanse your Face

Use an exfoliating cleanser like a sugar scrub once a week.  This will help remove the dead skin and clogging old oils and dirt from the pores.
Witch Hazel

After you wash your face in the morning and evening, pour some witch hazel on your palm or a cotton ball and rub all over your face.  After it dries, put your lotion etc. on.  This has been the easiest thing to do and has had the best results.  Not only has it helped my pores, but those fine lines around the eyes as well.  I love it! Use a non-alcoholic witch hazel. They are not much more expensive than the cheap alcohol brand and are much better for your skin.

Cucumber and Lemon

Peel 1/2 a cucumber and put it in the blender.  Blend until smooth.  Add 1 Tbsp lemon juice and blend again.  Pour into a container.  Remove 1 Tbsp worth and rub into face.  Let sit for 2-3 minutes and rinse.  Only touch what you are putting on your face and the rest of the concoction will remain sterile.  Keep in the fridge and use over the next few days, then throw away and make a new batch.  This makes me think I should rub pickle juice on my face, LOL! But the lemon will cleanse as the cucumber works as an astringent, just as the witch hazel does.

Pure Rose Water

This is a wonderful way to start your day.  A small bottle actually goes a long way when you use a cotton ball to apply. Rose water helps maintain the pH balance of your skin, is an astringent, and has some anti-bacterial properties, and it smells great.  So it is a great option to use on your face daily!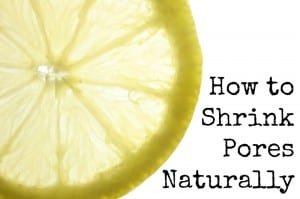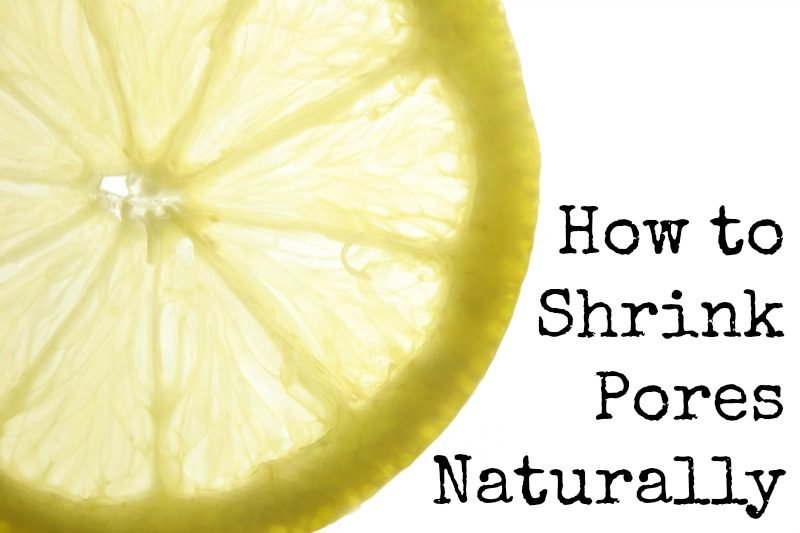 Witch Hazel and Rose Water Recipe
Ingredients:
8 ounces rose water
4 ounces non-alcoholic witch hazel
Directions:
Place both ingredients in a spray bottle and shake gently.
Spray onto cotton ball and rub onto face or close eyes and spray carefully on face.  Let air dry.
Save