I was looking through my makeup recipes and realized that somehow I didn't have my natural finishing powder recipe available for you yet. This is a clean filling, natural mineral makeup choice that's easy to make and healthy for your skin. It's especially important to choose healthy ingredients when you're putting them on your skin daily, and especially on your sensitive face.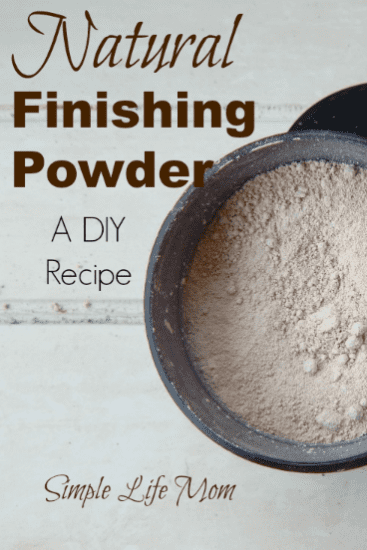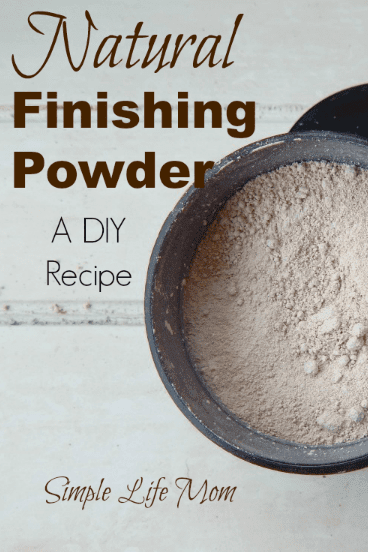 Although it's called finishing powder, finishing powder is best applied first thing after cleansing your face and applying moisturizing and foundation. Blush and eye makeup is added afterwards. The purpose is to set the foundation and concealer and help absorb moisture.
This is not for coverage. That is the foundation and concealer's job. This is a blending powder that creates a complete, overall finish to the face.
Applied before blush and eye makeup, you can create a natural smooth skin look without applying a ton of makeup. A finishing powder or setting powder applied as the last piece can create a thick makeup look which I don't recommend.
It's best to use a large kabuki makeup brush to apply lightly over the face and neck. This is a great brush to touch up shine later on in the day as well.
Try Natural Foundation and Finishing Powder in my Shop.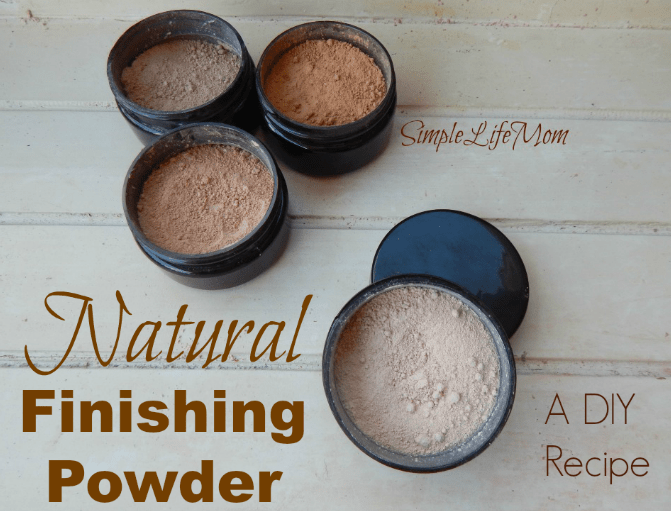 Natural Finishing Powder Recipe
This is a very simple recipe that I really like. There's no reason to add 20 ingredients to something that gets the job done with two or three. After all, that makes the recipe more simple and more frugal for your budget.
I use NOW brand Moroccan clay powder because it is not orange or red, but a beautiful brown.
Here's my two ingredient recipe.
Ingredients:
Directions:
Combine ingredients in a 2oz wide mouth container like this one.
Shake well. Keep fingers out to help keep sterile.
To Use: After cleansing and applying moisturizer, apply foundation. Next, using a wide brush apply finishing powder lightly. Finally, apply blush or eye makeup as desired.
For Variation: If you have a dark complexion, change the ratio of Moroccan clay powder to kaolin clay. You'll want to keep the kaolin clay as it is more of a transparent covering than the Moroccan clay. Try half and half.
If you'd like to try a natural foundation before making your own, you can find some in my store HERE.
Don't stop there. Make your own Makeup: