Tortillas from scratch are something that my family must always have in the house. My kids use tortillas to make cheese quesadillas for lunch with leftover chicken and pepper jack cheese or feta, bean burritos, or beef tacos.
Here are some of my recipes to try: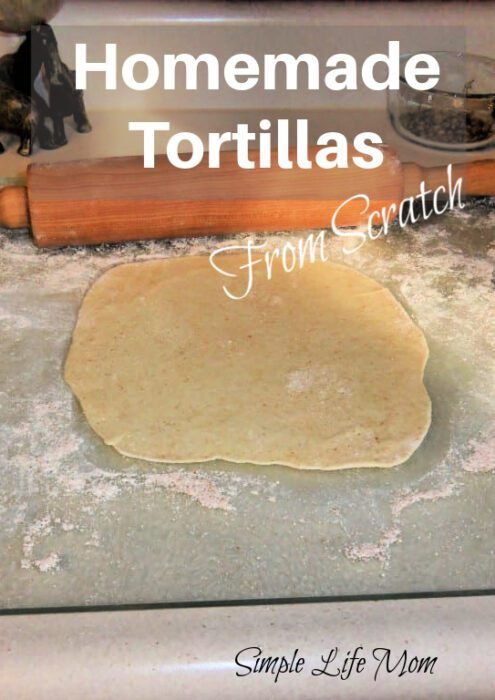 Store-bought tortillas are loaded with extra ingredients and preservatives. We have a soy allergy and so we have to make our own anyway (Soy is in everything!). They are so incredibly easy to make, and they taste so much better when they are fresh. I cannot stress that enough. If you've never tasted the difference between store-bought and tortillas from scratch, then you have to give these a try.
My family (and myself, for that matter) like wheat flour, but breads made with only whole wheat can sometimes be extremely dense. To wean us off of just white flour, I bought a giant glass container that I've filled with half white, half whole wheat flour mixed together. This is what I usually bake with (cookies, breads, crusts) and that mixture of half whole wheat and half unbleached all purpose white is what I used for this recipe.
Homemade Tortillas From Scratch Step by Step:
This tortilla recipe makes 16-18 tortillas. They keep well in the refrigerator.
The recipe uses:
4 cups flour
2 teaspoons salt
1/2 cup olive oil
1-1/2 cups warm water
That's It! Four Ingredients!
You can cut this recipe in half if you need to. Just mix all of the ingredients together. I don't make a big deal about this, just fold and press in your nice big bowl until everything is combined well. You are not really kneading, because if you overwork the dough it will become tough.
Now, let's get into the details.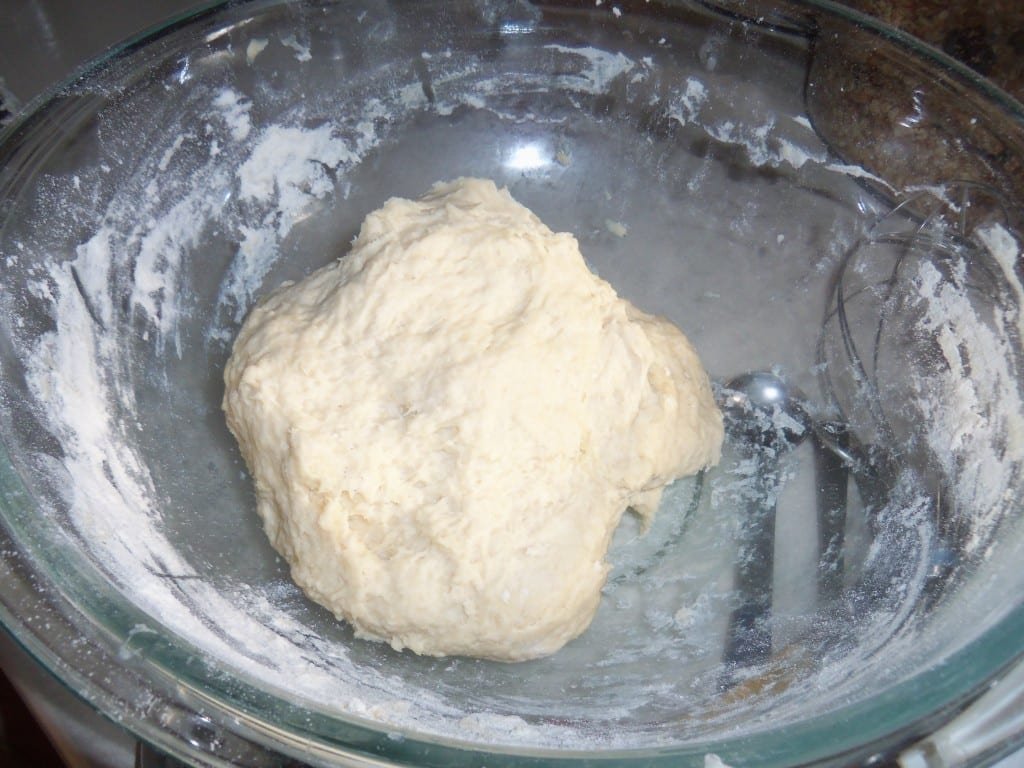 Once you've combined the ingredients well (do not knead), divide it into 16-18 balls and let them rest for 10 minutes. Cover them while they sit so they don't dry out.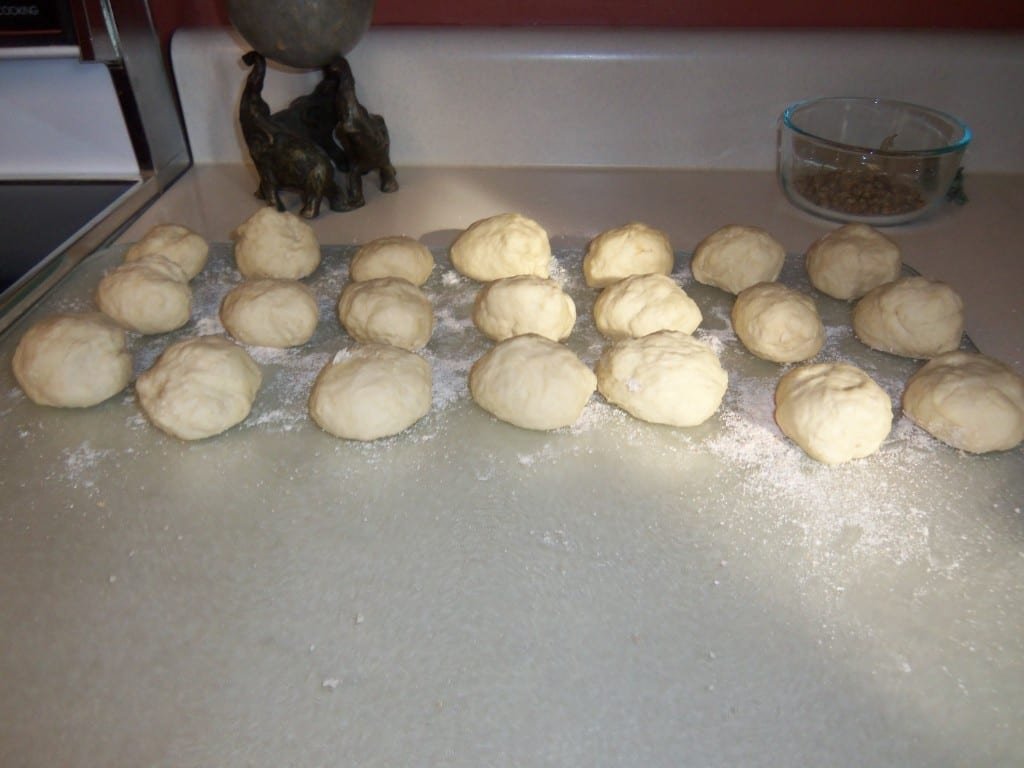 Sprinkle some flour onto your work space.
I take one of the dough balls and flatten it out a little with my hand, sprinkle it with a bit of flour, and then roll it out until it's super thin (1/8 in). Any thinner and it would tear when you pick it up. Mine are never very round. They always end up looking like some country or another. If you're the same way, then play a game with your kids, "Guess that Country!"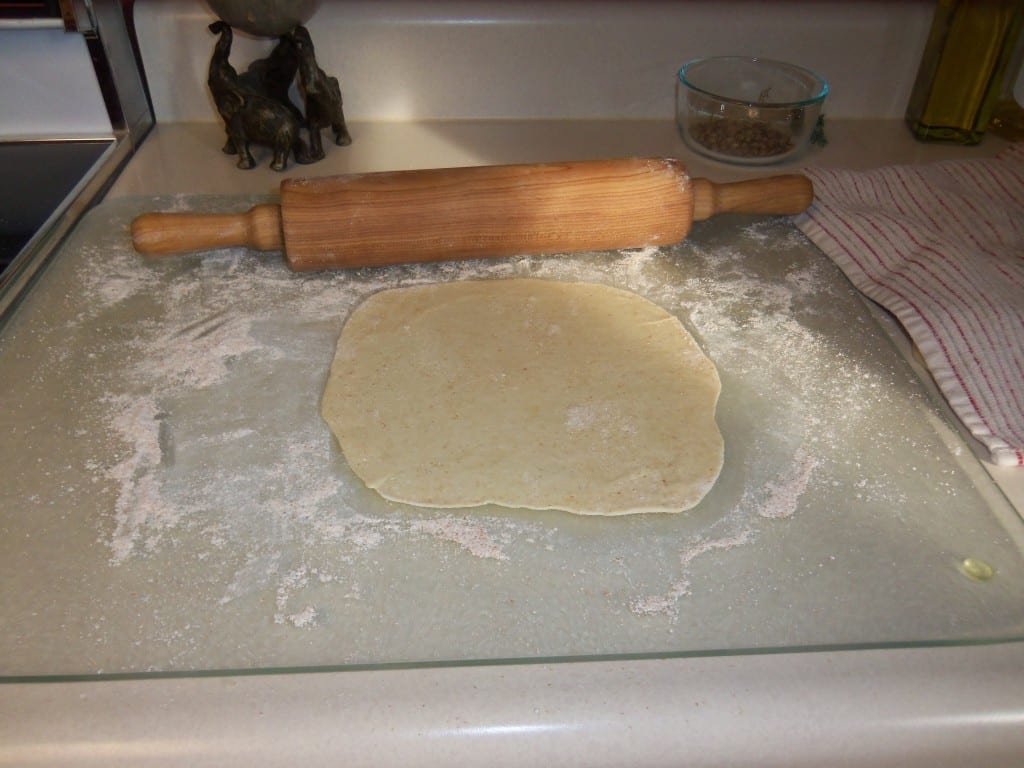 Heat up an iron skillet to medium high heat and throw it on. When it begins to bubble up, turn it over. I'm going to state the obvious: the hotter your skillet, the faster it will cook, so watch it. If you really get into a groove, you'll have the one on the skillet done just in time for the one you just rolled out to go on. Turn your heat up or down to accommodate how fast you roll.
Store in the refrigerator in a zip close bag to keep fresh.
Tortillas from Scratch
fresh homemade tortilla recipe
Instructions
Mix all ingredients together. Do not over work or they will be tough.

4 cups unbleached all purpose flour,

2 teaspoons salt,

1/2 cup olive oil,

1-1/2 cups warm water

Pinch off golf ball sized pieces of dough, roll into a ball, cover and let rest for 15 minutes.

Roll out the tortilla and place in a large, ungreased hot skillet. Turn when it begins to puff up (about 1 minute on each side, depending on how hot your burner is).

Store in a zip close bag in the refrigerator to keep fresh longer.
Save