Some might be thinking it's early to be thinking about 11 homemade Christmas gift set ideas, but it isn't if you make all of those gifts yourself. A lot of us who make gifts have to plan ahead for production time, curing stages, or steeping times. I have been teaching a class at our home school co-op where we have been making a lot of the DIY body products on my site. Most of them seem to be having a great time – though there are those who are a bit freaked out at the thought of oil pulling or lye or the scents of some essential oils. All in all though, I think it's been a great learning experience for them so far.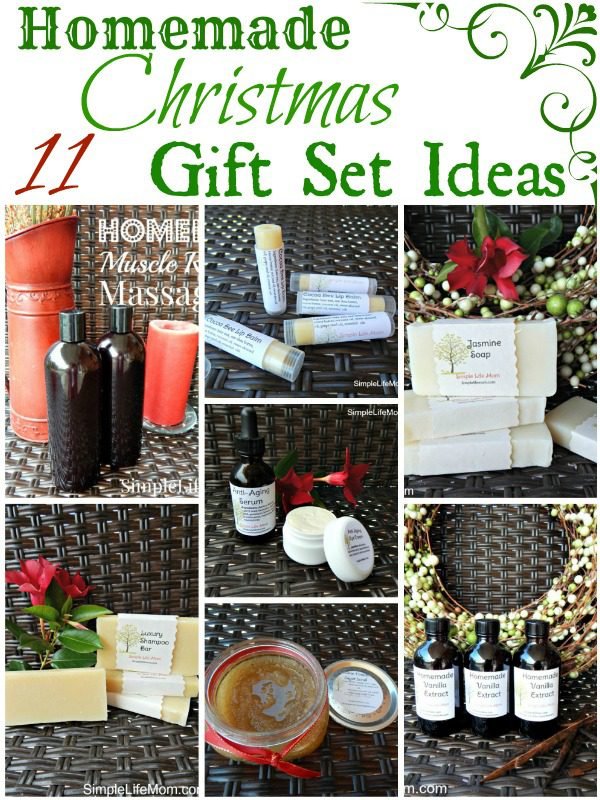 I know they're learning a lot and gaining confidence, because I've had more than one say that they've already ordered soap and lotion supplies so that they can make their own to give as gifts this season.  As a teacher, that's one of the best compliments.
(This post has a number of affiliate links, because I only support what I use and love. Thank you for your support)
Ingredients
What's great about these ingredients is that you can use a lot of the same ones to make many different gifts.
Buy some cocoa butter, shea butter, bees wax, and your favorite essential oils and you can make lotion, lip balm, body balm, eye cream, massage oils, and essential oils to help you sleep. Plus you're half way to making your own shampoo bars!
Where to Buy?
I buy a lot of my ingredients on Bulk Apothecary because of the amount that I need to buy at once. When it comes to high quality essential oils my go to is Starwest Botanicals, so I make it a priority to buy my oils from them.
Here are links to the ones I use the most:
11 Homemade Christmas Gift Set Ideas
Any of these ideas can be put together to make an amazing gift basket for your friends or family. Check out the different recipes on my site and don't be afraid to experiment.
Click on the heading or the pictures to go to the recipe page.
Homemade Soap
These need to be started at least 3 weeks before Christmas, but preferably 4-6 weeks before (so like right now). Check out my Homemade Soap Page for Soap 101, Recipes, as well as links to my video tutorials. Don't be shy. It's just like baking a cake, but you can't eat it.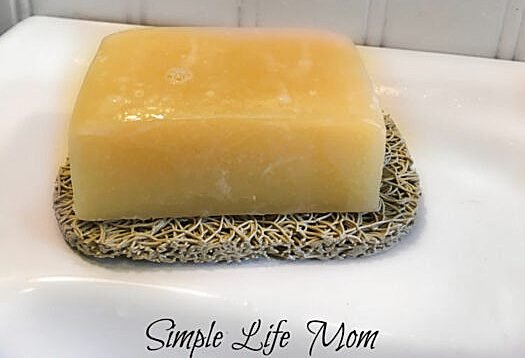 Homemade Mint Extract
It's too late to make Vanilla for Christmas, but if you want to make some anyway you can find the recipe HERE. Otherwise, you can definitely make some amazing Mint Extract to give away. This is super easy. Give with a mint cookie recipe or jar of ingredients.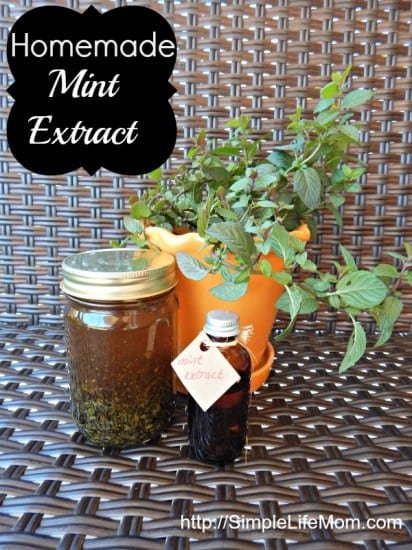 Homemade Lip Balm
If soap is too big of a task to take on right now, lip balm is definitely an option. I love these recipes because you end up with some of the smoothest lip balm ever. It kind of makes you want to eat it…but don't.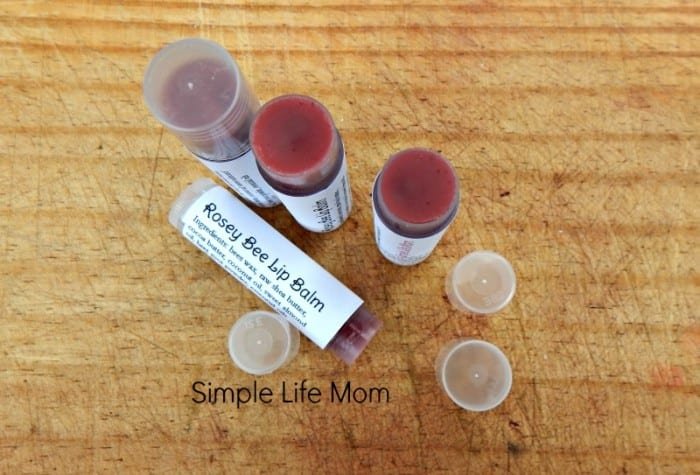 Homemade Eye Cream
These are great gifts for moms, aunts, or even guys. They don't care for wrinkles usually either. They're part of life, but you may as well give your skin some TLC as you go. Find the Recipe HERE.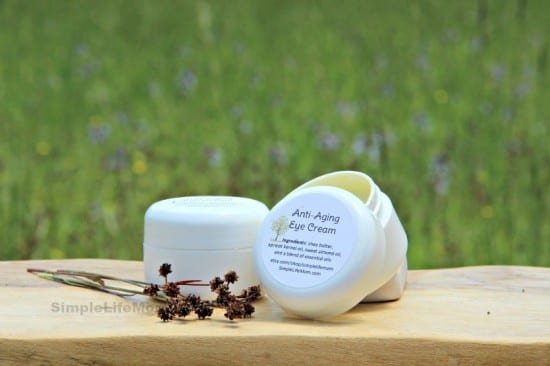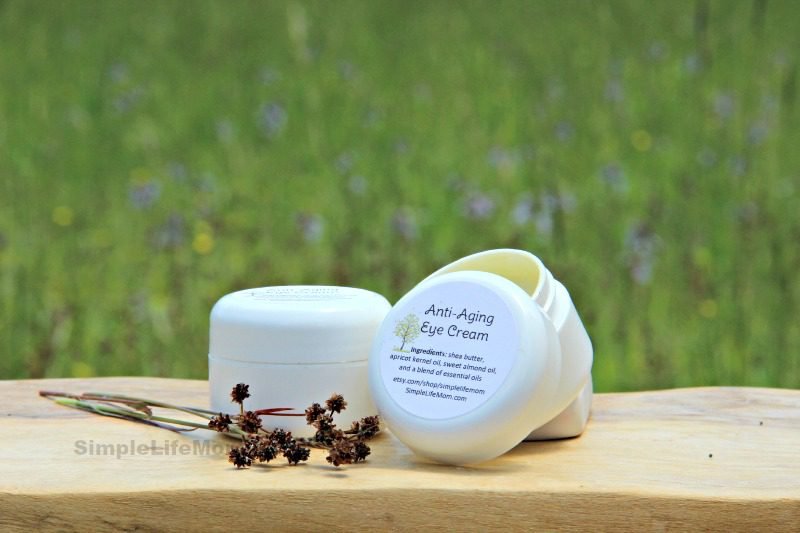 Homemade Anti-Aging Serum
This is a big hit. I love it. People who have purchased it from me have loved it. It's just made with oils specifically chosen to nourish your skin. Find the Recipe HERE.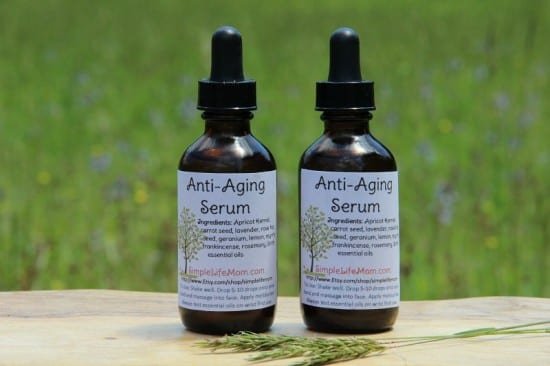 Homemade Shampoo Bars
Shampoo bars are made with special oil ingredients and they are great for your hair (though they can be used as luxurious body bars). Get the Recipe HERE.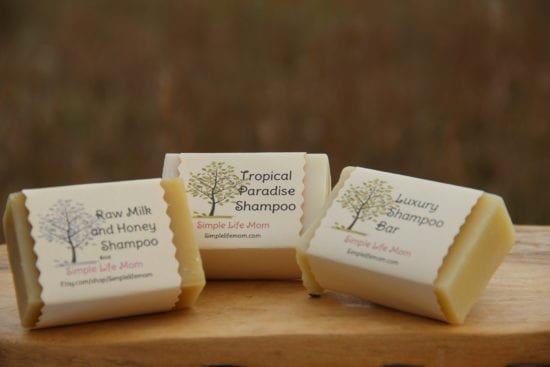 Homemade Solid Perfume
These make great gifts. Find out what kind of scent the person loves and whip up one of these to put in their gift set. You can find all kinds of cute containers so they can be kept in a purse and used wherever you may be. Learn how to make solid perfume.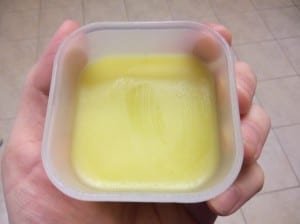 For the Men
Don't forget the men! Of course, guys will love the soaps that you make for them. You can scent them with cedar, patchouli, ylang ylang, tangerine, etc. They'll love a good lip balm too. Make one for the car and one for by his bed. Here's some more ideas:
Homemade Massage Oil
I have a post on how to make a Muscle Relaxing Massage Oil or an Invigorating Sensual Massage Oil and will be posting on Wednesday how to make a sensual or Calming Massage oil as well. A must have in your home!!
Natural Beard Oil
For all those bearded men out there, from goatees and stubble, to full, knee length mountain man beards, this is a great oil to have. It nourishes the skin beneath, while making the beard a silky smooth texture. It's also very light, not a heavy oil. Get the recipe HERE.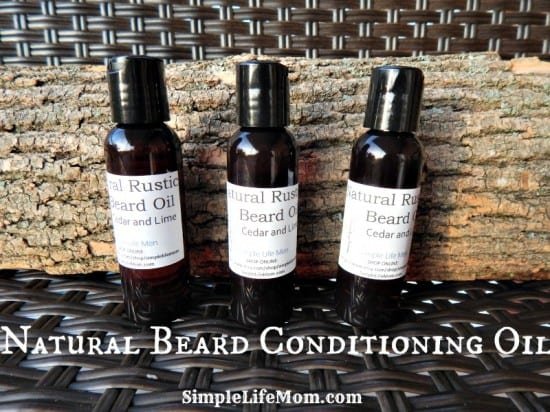 Other Ideas
Crafted Glass
You can make this with leaves, or you can choose flowers as well. Use any size jar or bowl that you desire. The possibilities are huge! Get the Instructions HERE.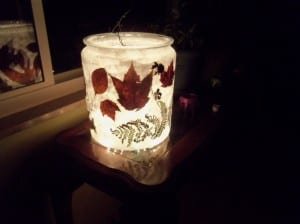 Car Air Fresheners (great gift from your kids)
A number of people commented that this would be a great idea for their little kids to make for their daddy. You can help them pick his favorite natural scent and then let them come up with the wonderful idea for how it's going to look. Get 5 different methods HERE.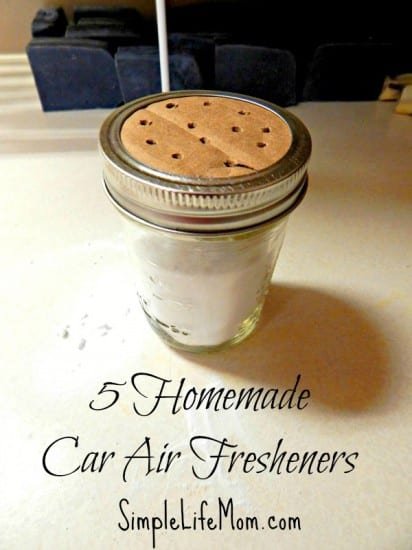 You can also buy a Gift Set in my Shop so don't forget to check it out.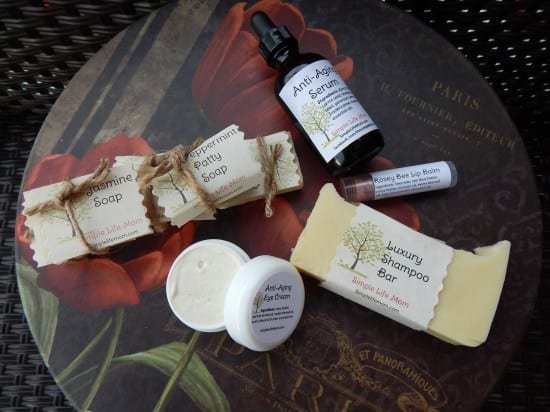 I hope you all have a truly blessed holiday with your family this season!